British Colombia Provincial Nominee Program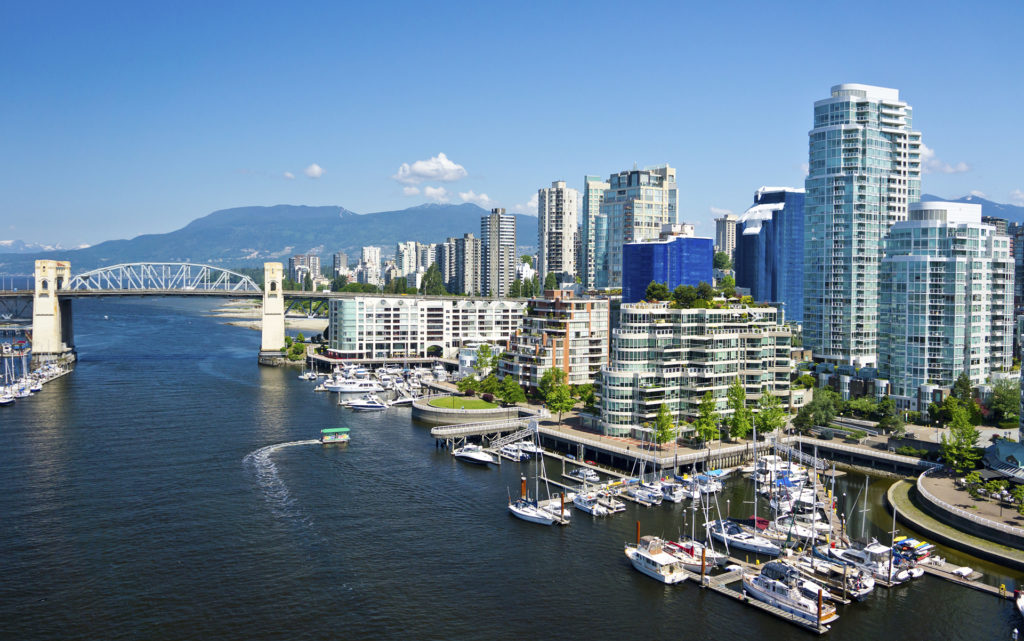 ×
Real Estate Investment

-

Non Refundable Donation

-

Mix Investment

-

Time to get the Residency

20 - 36 Months

Time to get the Passport

After Residing 3 years in the Country

Visa Free Countries

165 Countries
Canada is one of the best countries for global investment, since it is well located to serve as a central hub for international trade. Its air transport infrastructure is among the bests in the world and its coastal ports provide direct maritime access to Asia, Europe and South America.
Canada has 10 provinces and 3 territories which exceed from the Atlantic to pacific and arctic from the north. Canada's capital is Ottawa with its southern boarder being the United States. Near the boarders reside 3 metropolitan cities named Vancouver, Toronto and Montreal.
Canada is offering various immigration streams for skilled investors and talented individuals. Each province is offering its own attractive provincial programs.
British Columbia is bordering the Pacific Ocean and is the western-most province in Canada. Its location on the west coast of North America makes it possible to do business with Asia, Europe, and North America in the same business day. British Columbia's Technology sector is one of the top contributors to the provincial economy and offers an extraordinary opportunity for industry investors and job seekers.
Requirements to be eligible to apply for British Columbia Provincial Nominee Program
Have the skills, education and work experience,
Have no medical issue which is expensive for the government,
Having clean Criminal Records.
British Columbia Provincial Nomination Stream
Entrepreneur Immigration: The Entrepreneur Immigration stream is for experienced entrepreneurs who want to actively manage a business in B.C. Applicants must have the required personal and investment funds and they want to open a qualifying new business in the province, or significantly expand an existing one. B.C. Entrepreneur Program obligations:
Personal net worth – at least CAD $600,000,
Minimum investment – CAD $200,000,
Create at least one new full-time job for a Canadian citizen or permanent resident in the business,
Demonstrate business and/or management experience,
Basic English or French language proficiency equivalent to Canadian Language Benchmark (CLB) level 4 or higher.
The investor will be required to sign a performance agreement before his application is approved. This agreement declares the terms and conditions he must meet in order to be considered for nomination. Performance agreements are unique to each applicant and are based on the information provided in the application, business plan, and during the interview.
Upon arrival in B.C. with valid work permit, the applicant will have up to 610 days (approximately 20 months) to implement his business plan and actively manage his business.
In order to be approved for nomination, the investor must demonstrate he has met the terms and conditions of the performance agreement by submitting a final report to the BC PNP between 550 to 610 days (approximately 12 to 20 months) after the issuance date of his valid work permit.
The nomination will allow the applicant and his eligible dependent family members to apply for permanent residence to IRCC under the Provincial Nominee Class.
2020 Changes to B.C. Entrepreneur Program
B.C. has made changes to the Provincial Nominee Program (BC PNP) Entrepreneur Immigration. These changes are effective from January 29, 2020.
Proof of Language Proficiency: Entrepreneur candidates are now required to submit proof of language proficiency to show that their language ability meets a Canadian Language Benchmark (CLB) Level 4.
Elimination of Key Staff option: Applications to the entrepreneur Category will no longer be able to include key staff. The reason is to involve the applicant in the day-to-day operations of the business, increase the interaction with suppliers and customers, which will have significant impact on improving language proficiency.
Benefits of B.C. Provincial Program and Canada Citizenship
Visa – Free travel to over than 160 countries,
A beautiful and safe country to live,
Free education for Children,
Free Healthcare and Retirement System,
Guaranteed and Reliable Government,
Stable Political Climate,
Stable Financial Freedom,
Multicultural Country.
CBF's high experienced specialists offer you professional help on different Investments and how to immigrate to Canada under Provincial Nominee Programs (PNPs). We customize the best solution for you and your family based on your specific situation and requirement. To get started please contact one of our consultants in U.A.E, Denmark or Canada, and we will do our utmost to guide you through your Investment and your Canada PNP process.
Ask your question