Secure Your Cyprus Citizenship By Investment Dubai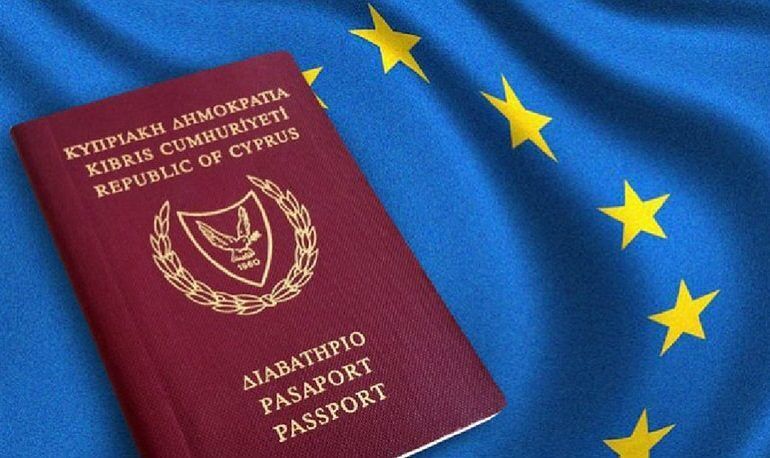 ×
Real Estate Investment

2,000,000 Euros

Non Refundable Donation

150,000 Euros

Mix Investment

-

Time to get the Residency

7 Working Days

Time to get the Passport

6 Months

Visa Free Countries

162 Countries
Cyprus is the third largest island east of Mediterranean Sea and it's almost near the south of Turkey and the capital is Nicosia.
In 2004, Cyprus joined the European Union and could hold the six-month rotating Presidency of the European Union in 2012. Recently, an international lifestyle review ranked Cyprus as the 5th best relocation destination in the world. Based on a range of leisure and business indicators, the country stood alongside Switzerland, made it to the top five and was ranked ahead of Monaco, Madrid and London. As per tax advisers based in different parts of the world, it is the most favorable onshore personal tax regime in the world, thereby making it an excellent option for those interested in acquiring citizenship by investment.
On the 28th of March, 2014 the Government of Cyprus announced the changes to the legislation that would allow foreign investors to acquire the Cyprus Citizenship (EU) and to obtain a passport by naturalization in a simplified and a more accessible manner.
General Requirement for the Acquisition of Cyprus Passport By Investment
Investor must have a minimum age of 18,
All applicants will have to be in possession of a Schengen visa,
Applicants who were rejected by another EU country will be excluded from the program,
Have worldwide clean criminal record.
Options for Cyprus Citizenship By Investment
Option 1 –
Real Estate investment for a minimum of 2M Euro,
Maintain the investment for 5 years.
And
Payment of the Non Refundable Government Donation of EUR150, 000.
And
Keep/Purchase a Residential Property for a minimum of 500,000 Euro for the lifetime after the first 5 years.
Other Investment options:
Investment in real estate, land development and infrastructure projects:
The applicant must invest at least €2 million for the purchase or construction of buildings. Or invest in the construction of other land development projects (consisting residential or commercial developments or developments in the tourism sector) or infrastructure projects.
Purchase or Establishment or Participation in Cypriot Companies or Businesses:
The applicant must invest at least €2 million for the purchase or participation in companies or organizations established and operating in Cyprus.
The company eligibility criteria:
Proven physical presence in Cyprus,
Has significant activity and turnover,
Employ at least 5 Cypriot citizens or citizens of the EU,
*The minimum number of employees will increase, in case more than one applicant invest simultaneously.
 Investment in Alternative Investment Funds or Registered Alternative Investment Funds or financial assets of Cypriot companies or Cypriot organizations that are licensed by Cyprus Securities and Exchange Commission :
The investor must buy units of at least €2 million from indicated funds/organizations.
Investments in the shipping sector:
The investor may invest in the shipping sector. The investment must be made according to the criteria determined jointly by the Ministry of Finance and the Shipping Deputy Ministry.
The applicant may proceed with a combination of the investments.
However, in order to obtain Cyprus Citizenship, the applicant should:
The investor must donate at least €150.000 to the Research and Innovation Foundation and the Cyprus Land Development Corporation,
Maintain the investments for five years,
Keep/Purchase a Residential Property for a minimum of 500,000 Euro for the lifetime.
Benefits of Applying For A Cyprus Passport
Receiving the passport in just 6 months,
Issuance of Residence permit in 5 working days after application submission,
Citizenship and Passport for the whole family including Spouse and children below 28 (If financially dependent and are full time students) as well as adding the dependent children with physical or mental disabilities (Unlike some immigration programs),
Investor can include the Parents by investment on real estate with a minimum value of €500,000,
Visa – Free travel to over 160 countries including Canada,
Getting 10 years US multiple visa by the help of our company,
No need to Provide the management experience history, source of income or capital,
Interview waved for eligibility assessments to get Citizenship and Cyprus Passport,
The citizenship can be passed to future generation,
No need to reside in Cyprus or knowing the language of the country to obtain or maintain the citizenship,
Entitlement to work , live or study with an unlimited access to the health systems through EU and UK countries,
Lower educational expenses for children studying in EU,
Dual or more citizenship is allowed,
Tax Exemption or lower taxation than other European countries,
Tax exemption on foreign countries incomes,
The provision of services to citizens individually and collectively in EU countries without any hindrance,
Freedom of Transfer funds between EU countries,
Freedom of Possibility to purchase any kind of properties in the EU member states or investment in any kind of economic activities,
Free trade opportunities between 28 EU countries and the market access with about 500 million customers,
Enjoy a country with high social welfare, peaceful and safe with one of the lowest crime rate.
CBF's high experienced specialists offer you professional help on different Investments and how to obtain Cyprus Citizenship and Passport by Investment. We customize the best solution for you and your family based on your specific situation and requirement. To get started please contact one of our consultants in U.A.E, Denmark or Canada, and we will do our outmost to guide you through your Investment and your Cyprus CBI process.
Ask your question