Vanuatu Citizenship by Investment (CBI) Program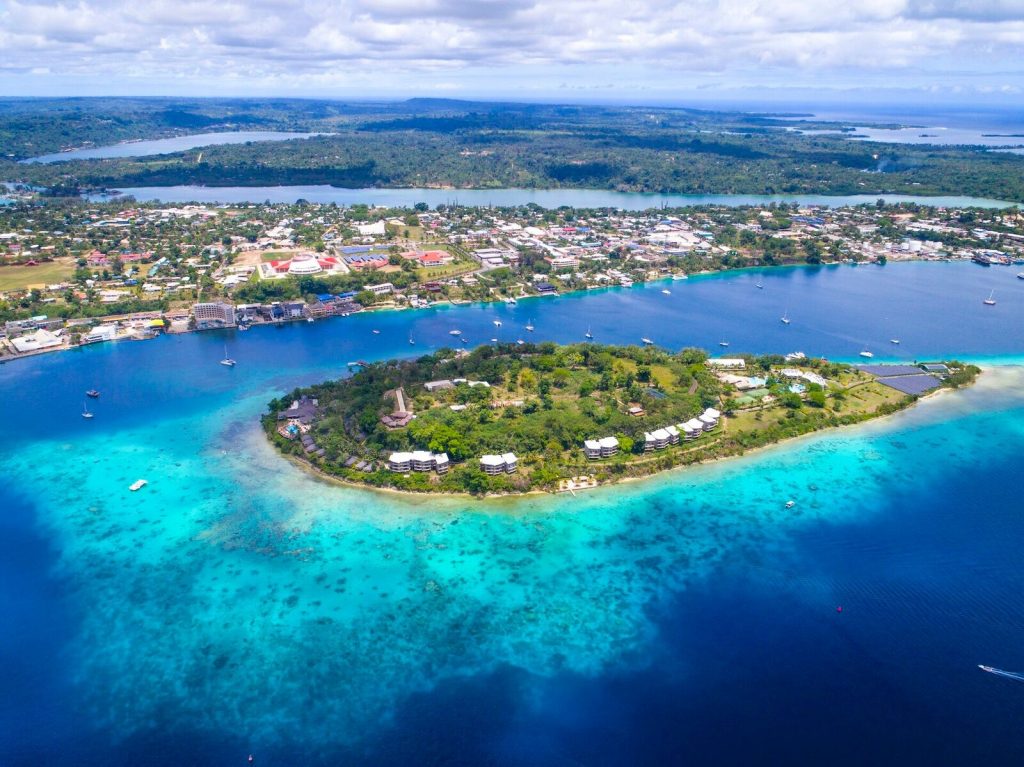 ×
Real Estate Investment

-

Non Refundable Donation

From 130,000 USD

Mix Investment

-

Time to get the Residency

-

Time to get the Passport

1 - 2 Months

Visa Free Countries

+140From Countries
Vanuatu or the republic of Vanuatu is located in a pacific island located in South Pacific Ocean. It also hosts a volcano called archipelago just 1,750 kilometers east of north Australia. The island shares boarders with New Caledonia, east of New Guinea and west of Fiji.
Vanuatu is a tropical island which means the climate is somehow warm and always sunny and in the other days it's just humid and rainy. This means it's a really comfortable place for those seeking a new place to travel.
Tourism is actually one the most profitable parts of Vanuatu's economy. Due to the current status of Vanuatu's relation with the world banking, economy has spiked. These changes have resulted in the financial services becoming the most gear in the mechanical engine that is Vanuatu's economy.
Vanuatu both economic citizenship program and residence by investment program launched in 2016 for the first time.
General Requirement for Vanuatu Citizenship (Passport)
Investor must have a minimum age of 18,
Investor can include children if they are financially dependent or full time student,
Investor can include Parents (no age limitation),
Have worldwide clean criminal record,
Proof of having a minimum of 250,000 USD assets.
Investment Options for Vanuatu Citizenship (Passport)
Option 1 – Donation to Vanuatu Development Funds as follows:
130,000 USD – Single Applicant,
150,000 USD – Main Applicant and Spouse,
165,000 USD – Main Applicant, Spouse and 1 Child,
180,000 USD – Main Applicant, Spouse and 2 Children,
15,000 USD – Per Additional Child or Parent above 50 years,
25,000 USD – Per Additional Member.
Additional Governmental Expenses:
15,000 USD – Per Application.
And Other (optional) Fees.
Option 2 – Real Estate Investment:
**This investment option is temporary suspended, the program will be updated in 2021.
Vanuatu Citizenship in 2020
On June 18, Vanuatu's Department of Immigration announced its decision to temporarily process the passport issuance for investors via video message, stating that passports can now be mailed to the consulate, ambassador or foreign high commissioner of the passport of the country of residence. Enable delivery and applicants to receive passports in person or by courier.
The other good news is the opening of the Vanuatu embassy in the Middle East. Earlier, we have published an article about the opening of the Grenada consulate in the UAE. The Vanuatu government now plans to open its embassy in Abu Dhabi soon to facilitate the processing of CIP applications, especially for Middle Eastern and Asian investors.
This program is open to most investors, even for the Iranian investors. In the case of Iranian citizens, it is mandatory for the investor to have lived and worked outside Iran during the past recent 5 years.
Benefits of Vanuatu Citizenship (Passport)
Fast processing time between 1 – 2 months,
Payments in Bitcoin is available under special circumstances,
Family members can be included in the application for citizenship,
Visa free to more than 140 countries including  26 Schengen Area countries as well as UK, Russia, Hong Kong & Singapore,
Zero income tax, wealth tax, capital gains or inheritance tax,
Dual citizenship is allowed,
No language eligibility is required,
No minimum residing is required,
Renewal of the passports in every 5 years,
Perfect location for family trips.
CBF's high experienced specialists offer you professional help on different Investments and how to obtain Vanuatu Citizenship and Passport by Investment. We customize the best solution for you and your family based on your specific situation and requirement. To get started please contact one of our consultants in U.A.E, Denmark or Canada, and we will do our outmost to guide you through your Investment and your Vanuatu CBI process.
Ask your question