Greece Residency By Investment Program(Greece Golden Visa)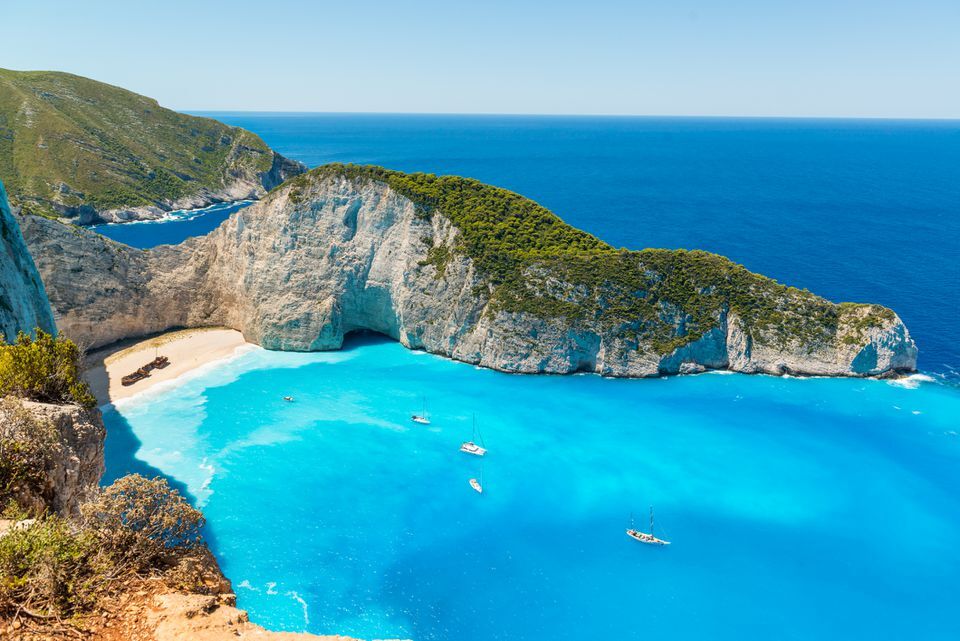 ×
Real Estate Investment

250,000 Euros

Non Refundable Donation

-

Mix Investment

-

Time to get the Residency

2 Months

Time to get the Passport

7 Years

Visa Free Countries

Schengen States
Greece is a typical Mediterranean country in the center of Europe, with a history dating back to the 5th Century B.C. The economy is service-based, with tourism and shipping being two of the key industries. The Greek real estate market offers unique investment opportunities for individuals and businesses wishing to access property in Europe at highly competitive prices. Greece has been a Member of the European Union since 1981 and the Schengen Area since 2000. Greece has become a  Euro zone Member in 2001. The Golden Visa Greece Programme is considered as the most affordable residency by investment route to Europe.
Greece Permanent Residency Program famous as Golden Visa Greece launched in 2013 to encourage investments  in the country. This program has been one of the most affordable programs in Europe.
General Requirements for Greece Permanent Residence
Investor must have a minimum age of 18,
Investor can include Children below 21 (If financially dependent and are full time students) as well as adding the dependent children with physical or mental disabilities (Unlike some immigration programs),
Investor can include the Parents,
Spouse can include the parents as long as Main Applicant and Spouse both invest in the purchased property,
Having worldwide clean criminal record.
Investment Options For Those Interested In Applying For The Golden Visa Of Greece
Investment in Real Estate at minimum value of €250,000,
Maintain the investment for a minimum of 5 years.
"The most popular and cheapest investment option in Greece is Purchase of a property with a minimum investment value of € 250,000".
Other investment options of Greece golden visa:
There are several options for investment to acquire Greece Golden Visa. Here is the list of possible investments:
A 10-year lease agreement signed for hotel accommodations or furnished tourist residences in integrated tourist resorts.
Capital contribution
Capital investment a minimum value of EUR 400,000 to a company that has its registered office in Greece (except for portfolio investment companies and real estate investment companies).
Capital investment a minimum value of EUR 400,000 to a real estate investment company that will invest solely in Greece.
Capital investment a minimum value of EUR 400,000 to a closed-end investment company or a closed-end mutual fund to acquire shares.
Purchase of Shares and Bonds
Acquisition of Greek government bonds with a minimum value of EUR 400,000 and a residual maturity of at least three years at the time of purchase.
Acquisition of shares, corporate bonds, and/or Greek government bonds with a minimum value of EUR 800,000, which are admitted for trading in Greece.
Purchase of units with a minimum value of EUR 400,000 of a mutual fund in Greece or another country and with the purpose to invest solely in shares, corporate bonds, and/or Greek government bonds in Greece.
Purchase of units or shares with a minimum purchase value of EUR 400,000 of an alternative investment fund in Greece or another country of the EU, which intends to solely invest in immovable property in Greece.
Capital Transfer
Term deposit of a minimum value of EUR 400,000 to a domestic credit institution, for at least one year.
Benefits Of Acquiring Greece Residency By Investment (Golden Visa Greece)
Fast track Golden Visa Process just in 2 months,
The cheapest residency program by Investment among all the European programs,
No minimum stay required to renew the Residency Cards,
Full family residency (Children below 21 and main applicant and spouse parents),
Visa free travel to all Schengen countries,
PR Permit is Renewable after 5 years,
Living in any Schengen country for a period of 3 months in every 6 months,
Entitlement to Live, Invest & doing Business in Greece,
Citizenship is eligible after 7 years of Investment.
CBF's high experienced specialists offer you professional help on different Investments and how to obtain Greece Residency and  Citizenship by Investment. We customize the best solution for you and your family based on your specific situation and requirement. To get started please contact one of our consultants in U.A.E, Denmark or Canada, and we will do our utmost to guide you through your Investment and your Greece Golden Visa by Investment process.
Ask your question