Secure Your Dominica Citizenship By Investment – CBF Is Here To Help!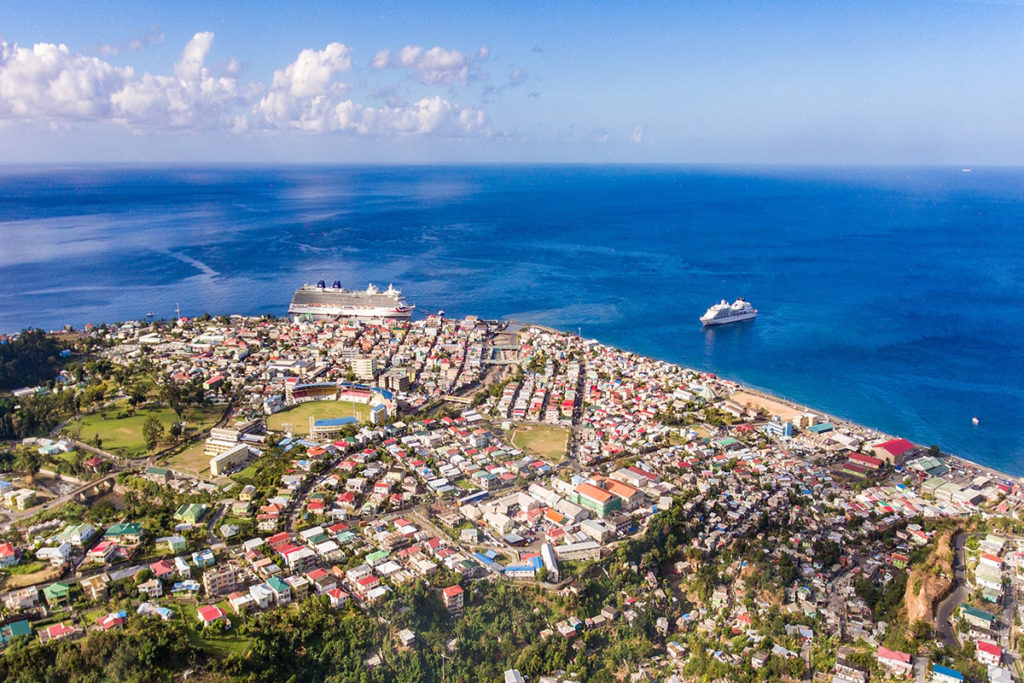 ×
Real Estate Investment

200,000 USD

Non Refundable Donation

100,000 USD

Mix Investment

-

Time to get the Residency

-

Time to get the Passport

4 - 6 Months

Visa Free Countries

127 Countries
Dominica is located in Caribbean islands, founded by Christopher Columbus in 1493 and its capital is Roseau. The island faces the Carribean Sea in the west and the Atlantic Ocean in its east. It is neighbored by the French island of Guadeloupe to the north and Martinique to the South.
Dominica in recent years is becoming a major international financial center with the large sectors such as offshore banking, payment processing companies and general corporate activities.
Dominica's citizenship by investment program has a long and distinguished history which was established in 1993 and is enshrined in statute. Subject to fulfilling due diligence requirements, investors in approved real estate projects are offered the opportunity to become citizens of the Commonwealth of Dominica.
Requirements To Be Eligible To Apply For Dominica Citizenship From Dubai (Passport)
Investor must have a minimum age of 18,
Investor can include Children below 30 (If financially dependent and are full time students),
Investor can include the Parents and parents in law above 55 years old,
Have worldwide clean criminal record.
Investment Options for Dominica Citizenship And Dominica Passport From Dubai
Option 1 – Non Refundable Economic Diversification Fund (EDF)
100,000 USD – Single Applicants,
175,000 USD – Main Applicant and Spouse,
200,000 – Applicant with spouse and 2 children,
And 25,000 for each additional dependent.
Additional Governmental Expenses:
Due Diligence:
7,500 USD – Main Applicant,
4,000 USD – Spouse,
4,000 USD – Dependent above 16,
2,000 USD, Children below 16.
1000 USD – Processing Fee
250 USD – Certificate of citizenship Fee per Person
250 USD – Passport Fee per Person
Option 2 – Real Estate Investment:
Purchasing an authorized real estate to the minimum value of USD 200,000 and keep it for 4 years.
Additional Governmental Expenses:
Government Fee:
25,000 USD – Single applicant,
35,000 USD – Main applicant, spouse and up to 2 children,
50,000 USD – Main applicant, spouse and up to 4 children,
70,000 USD – A family up to 7 or more.
Due Diligence:
7,500 USD – Main Applicant,
4,000 USD – Spouse,
4,000 USD – Dependant above 16,
2,000 USD, Children below 16.
1000 USD – Processing Fee
250 USD – Certificate of citizenship Fee per Person
250 USD – Passport Fee per Person
8,800 USD – Shares Registration
Dominica's Citizenship in 2020
Dominica Citizenship by Investment Program enters its 27th year of operation in 2020. The framework of the program has been re-evaluated and the Citizenship by Investment Unit has adopted the following policies since 3rd February 2020.
All agents must submit with both the electronic and hard copy application a world check/pre-screen due diligence of their applicant(s) from a reputable due diligence company.
Applicants who have been denied a visa from jurisdictions with whom the Commonwealth of Dominica has a visa waiver agreement (such as the Schengen Region and the United Kingdom) should refrain from applying to the program.
The Citizenship by Investment Unit will only accept clients of Iranian, Sudanese or North Korean nationality, if they have met the following conditions:

That they have lived and resided out of the jurisdiction for a Period of 10 years,
They have no substantial assets in Iran,
They have not performed any business or similar activity in the stated jurisdictions.

The applicant is mandated to use the escrow accounts established at the National Bank of Dominica of which the Government is a signatory, as well as to provide the proof of payment for transfers made to the Escrow Account and the Economic Diversification Fund Account (as applicable).
The investor is required to provide the proof of the receipt of funds for the full investment and remitter details to match him. In the event of a third party remitting for the applicant, explanation must be provided and the KYC procedures must be performed.
Benefits of Applying For A Dominica Second Passport
Fast Processing time between 4-6 months,
Visa – free travel to over 120 countries, including United kingdom, Russia, Hong Kong and the European Schengen States,
No force to proof your business, source of Income, education, English language and interview,
Minimum reside in Dominica is not required,
Dual citizenship is allowed,
Citizenship is lifetime,
Minimal taxation _ no wealth, gift ,inheritance, foreign income or capital gains tax,
Secrecy of bank's system,
No force to conscription,
CBF's high experienced specialists offer you professional help on different Investments and how to obtain Dominica Citizenship and Passport by Investment. We customize the best solution for you and your family based on your specific situation and requirement. To get started please contact one of our consultants in U.A.E, Denmark or Canada, and we will do our outmost to guide you through your Investment and your Dominica CBI process.
Ask your question