f

Immigration by Investment
Migrating permanently through investment and start a new life in a new country.

Residency by Investment
Immigrant investing programs that allow individuals to obtain temporary residence of a country in return for making qualifying investments. Investors may usually apply for citizenship after a certain period of time
Citizenship by Investment
Immigrant investing programs that allow individuals to obtain citizenship of a country in return for making qualifying investments. In many cases the investors are not required to live or reside in the country they are investing in.

Investment Opportunities
A range of properties and investments opportunities by investing in which an investor may get qualified to get the residency or citizenship of a country.

Student Visa
A visa which permits foreign students to study at a country's qualified educational institutions.

Post-Immigration Service
Including the services immigrants will need including assistance with obtaining driving licence, opening bank account, registering at educational institutions etc.
Our most popular programs covering all categories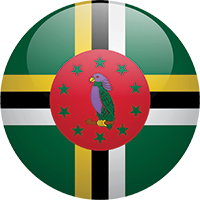 Dominica
Dominica also called "The Nature Island" is a country in the Caribbean which has recently been widely noticed by investors from all over the world for its sustainable economic growth and seducing citizenship programs. Dominica offers one of the most affordable and flexible second passport programs.
Saint Kitts
The rout to the highly-trusted citizenship of St Kitts and Nevis is so easy, cost-effective, and fast that investors can obtain passports in four months. As soon as the applicants receive the citizenship, they can benefit from numerous advantages such as visa-free entry to over 135 countries including the EU, Schengen States, the UK, Hong Kong, and Singapore.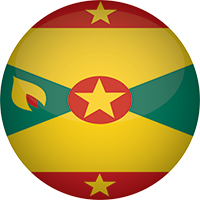 Grenada
The most attractive feature of Grenada's CBIP is its capacity to obtain an E-2 visa to live and work in the United States of America. Operating since 2013, Grenada Citizenship by Investment Program has issued thousands of citizenships and passports to foreign families and investors.
Portugal
Since its establishment, Portugal golden visa program generated billions of Euros for the Portuguese government through offering real estate and job creating investment options. By residing in Portugal for at least 5 consecutive years, if the applicant is at least 18 years old, and has basic knowledge of the Portuguese language, without criminal record, he will be qualified enough to take action in order to gain the citizenship.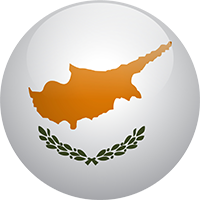 Cyprus
As a popular program, the Cyprus Residence Program by Investment has been improving over the years and offering new options to the applicants. Although the immigration process seems time consuming and complicated, the Cyprus immigration pathway is so straightforward, fast, and easy that there is nothing you worry about.
Greece
The Greece Golden Visa is one of the most popular Golden Visa programs in the world and is the most cost-effective residency program among European countries. By obtaining a residence permit in Greece through investment and seven years of residence in this country, you can apply for Greece citizenship.
About Us
With more than 20 years of experience, Cross Border Freedom boutique advisory firm specializing in Global Investments, Citizenship-By-Investment, Residency Programs, and Immigration. We provide you with the safest, and most secure, Government programs. These offer the maximum freedom of; travel, studying abroad, living and immigration across the globe. We have successfully been able to help over 1,000+ HNW individuals and their families acquire additional citizenship and residency through dafe Investments Programs. We are proud to say that our success rate is 99%.
Our team of experts based in United Arab Emirates, Canada, United Kingdom, Qatar and Denmark will also facilitate the entire application process, and provide professional legal advice, globally. Alongside the Cross Border Freedom Team our partners consist of the best Financial Advisors, Country specific Lawyers, Real-Estate Developers, Governments Officials and Local Agents.
No matter where in the globe you are, you are our VIP, forever.
The best results come by working with the best team
Using the knowledge of our highly experienced advisors is the smartest decision anyone can make to achieve their goals. When you receive the supervision and professional advice of our team, you will secure the fastest way to success and eliminate expensive mistakes. Our primary goal is giving the best advice benefiting you and your family.
To receive our professionals' consultation, complete the questionnaire and our advisors will contact you at their soonest.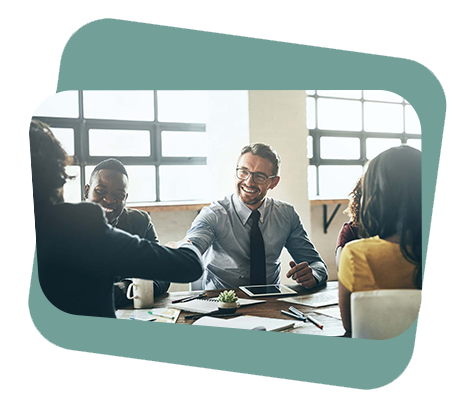 Some of our accomplished cases
Records of previous client 's documents
Example of some of our top investment options available.
On Cross Border Freedom's blog, you will have access to the latest news and a full reference to investment opportunities, immigration issues, how to get residency and citizenship through investment and living conditions in different countries.
The issued passport in September 2021 for another applicant of Dominica Citizenship by Investment For the fifth successive year, the Commonwealth of Dominica was
Read More »
The residence visa in Spain for entrepreneurs, allows the foreigners to get Spain residency by developing an innovative entrepreneurial activity with special economic interest for
Read More »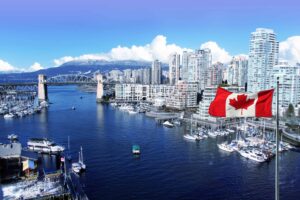 Immigration, Refugees and Citizenship Canada Government department (IRCC) says the new temporary policy will benefit temporary residents with job offers and Canadian employers. International visitors
Read More »
Dear Cross border team, your hard work and devotion made my dream came true! Thank you for your continuous follow up and thanks for having been always ready to support and answer our many questions!!!! I wish the whole Cross Border team best of luck! They brought me Dominica's passport within only 6 months.
I came across your company's name in June 2019 while I was searching for investment consulting firm to apply for Portugal Residence program. Since the first meeting, I have always received true and complete information and guide. I want to thank you so much for all your efforts. My Portugal Residence worth its entire Penny!!!
Dear Cross Border Team, I am in Canada now enjoying my studies in Toronto University with great education facilities. Where I am standing now, is the result of your efforts and patience in completing and submitting my application before the deadlines. My friends in Iran are asking me every day about how I could get Canadian student visa, well, I tell them about your website and Instagram, and the care and concern you show towards your clients. I think they may contact you soon! It only took me 7 months with your remarkable help to gather all necessary documents and get approval on my student visa. Thanks a million
I was talking to my wife about our last trip to France and the time-consuming and confusing process we got through to get our visa from Iraq!! She suggested that we contact an expert to help us move permanently to another country with better international reputation and free access to Europe. I called several companies and received some consultation which was not satisfying. Finally, my wife found your Instagram page and we contacted your Dubai office. You described every detail with a phone call and proposed several choices considering our net worth and business purposes. We are truly grateful for your hard work, complete booklets, detailed information and on time registration.
It was in January 2019 that I finally decided to get my second passport, because I am CEO of a Food Industry and I must travel a lot to Europe to sign the contracts with suppliers and I was tired of unnecessary delays in getting visa!! I was wondering how to find a permanent solution, and then one of my friends suggested Cross Border Freedom. And I should admit I am totally grateful to him for his great advice! I appreciate all the efforts your professional team has done to get my Cyprus passport. Not only was it fast, but also the whole process helped my family and I to enjoy great opportunities waiting for us in Cyprus. Thanks a lot for your help and attention to details. I will surely recommend your company to my interested friends.
Talk To Our Experts Today
To receive our professionals' consultation, complete the questionnaire and our advisors will contact you at their soonest. You can also give us a call at