The Residency Card Issued for Another Client Applying under Portugal RBI Program (Golden Visa)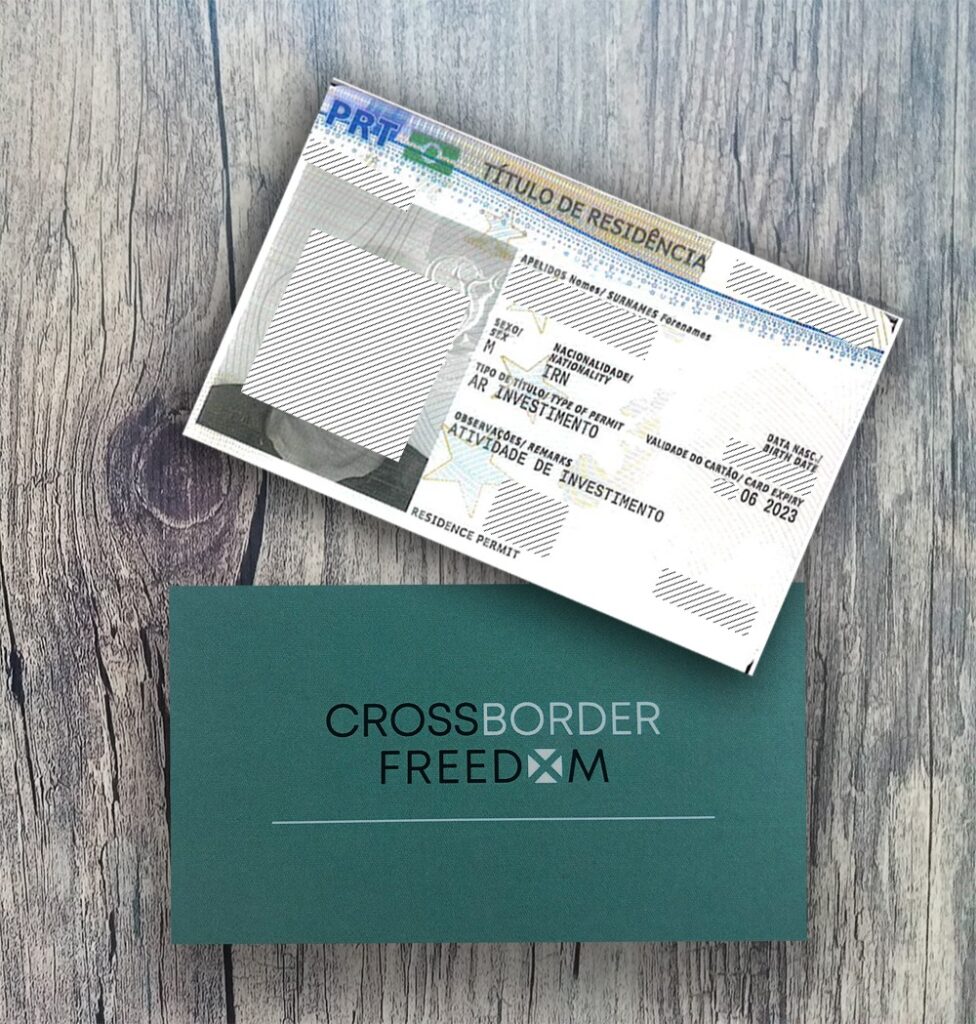 Marvelous nature, warm and pleasant climate, delicious cuisine, friendly people, reasonable living expenses, visa-free access to most countries, competitive tax system, high standards of living have made Portugal a popular destination with the best residency programs by investment. Portugal has one of the top golden visa programs and has become widely accepted because it is resilient and has multiple benefits. There are also other ways to receive Portugal residency and eventually citizenship.
Three popular ways to obtain Portugal Residency:
Portugal Golden Visa Program, Time to get residency card 4 to 6 months,
Portugal Passive Income Visa (Portugal D7 Visa), Time to get residency card 6 to 8 months,
Portugal Angel Visa, Time to get residency card 4 months.
Some of the many benefits of applying for Portugal residency include:
Quick process of application,
The chance to have an independent profession,
The possibility to add family members to the application,
The opportunity to live, work and study anywhere in Portugal or within the Schengen Area,
Total support from the judicial system, social welfare benefits, and free medical service provided you have a job.
For more information, please contact one of our advisors in UAE, Denmark or Canada, and we will do our utmost to guide you through your Portugal Residency by Investment process.
Do not hesitate to relay your comments below, if you have any questions or experiences relating to the process of Portugal Residency by Investment.