Iranian applicants Can Now Apply for St. Lucia's Citizenship by Investment Program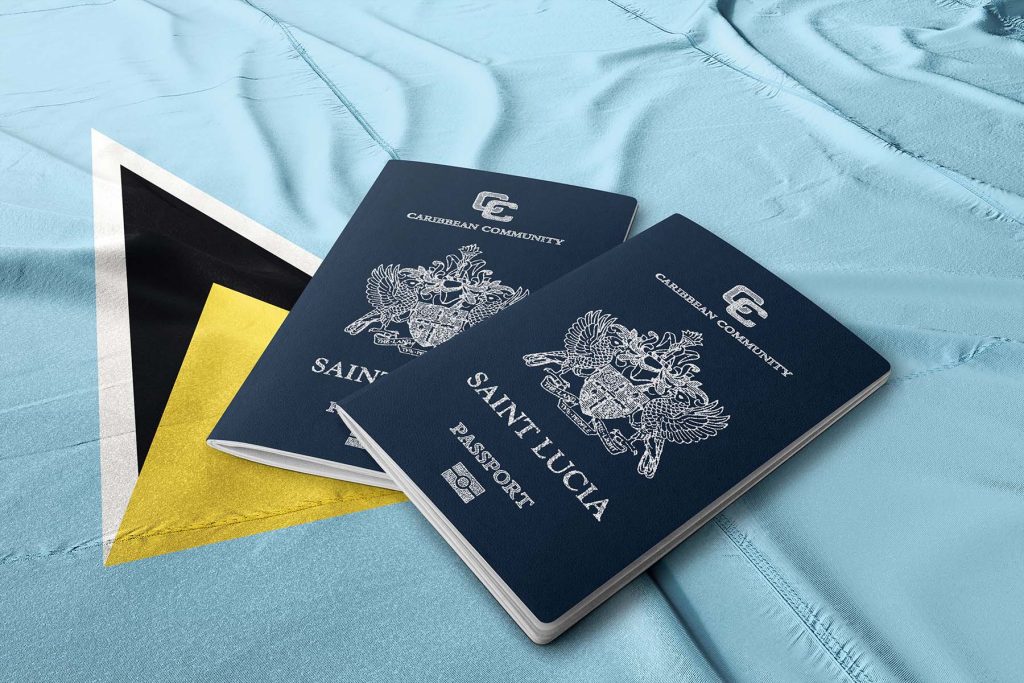 In a memorandum published on August 14th 2022, St. Lucia's Citizenship by Investment unit informed shareholders that it has resumed processing applications from Iranian citizens after a four-year suspension.
This memorandum states:
"Due to instability sin previous years, our due diligence partners were not able to have their people on the ground [in Iran] to visit the requisite agencies to verify documents and conduct the necessary background checks says Mr. Emanuel. The official providers of Saint Lucia citizenship through investment have provided guarantees regarding the presence and access of their officials inside Iran.
"The Unit," explained the circular, "has been able to secure relationships with due diligence service providers who are able to perform the usual thorough standard of due diligence on Iranians."
In part of an interview with IMI on separate issues, McCloud Emanuel, executive director of the St. Lucia Citizenship by Investment Program, explained how the ground has been laid to resume cooperation with due diligence parties to accept applications from Iranian applicants for St. Lucia citizenship by investment program.
On August 13, 2018, the government of St. Lucia announced that Iranians are no longer eligible to receive St. Lucia citizenship through the investment program. It appears that this decision was not taken by the CIU itself, but by the due diligence service providers without whose cooperation the normal functioning of the CIP could not have continued. At that time, due to various political reasons, none of the companies that carry out due diligence checks on behalf of the unit providing services for the citizenship program by investment, were no longer able to carry out the necessary background check services in Iran and verify the documents issued from Iran. Unfortunately, this law was implemented against all Iranian citizens residing inside and outside of Iran.
In addition, the only domestic bank that facilitated banking transactions for the unit was no longer able to manage the inflow of funds that were leaving Iran for the citizenship program by investment program, and according to the previously mentioned developments, this unit did not accept the application of Iranian citizens residing in Iran and other places for Saint Lucia citizenship by investment until recently.
St. Lucia was the first CIP provider in the Caribbean to ban citizenship by investment program and the second in the world after Malta to impose a complete ban on Iranian applicants. St. Kitts and Nevis and Antigua and Barbuda also did not accept applications from Iranian nationals, except in special cases where the applicant had permanent residence in a short list of designated countries or had emigrated from Iran before reaching the age of maturity.
With the re-opening of St. Lucia's citizenship by investment program in Iran, St. Lucia now applies this complete ban to only two other nationalities: Russians and nationals of Belarus. Saint Kitts and Nevis is now the only Caribbean country that does not accept Iranian applicants. Iranians are also excluded from using Malta's MEIN policy.
Why Saint Lucia citizenship?
Lucia ranked first among Citizenship by Investment programs in 2021,
Exotic and unspoiled beaches, a perfect holiday country,
Visa-free travel to more than 145 countries, including England, EU countries, Switzerland, Germany, etc.,
Lifelong citizenship for all family members and children,
Confidential application process without sharing information with other governments,
The cheapest citizenship program for single people,
No mandatory presence in the country and without need to take interviews and language tests,
No need to stay in Saint Lucia,
Receive citizenship confirmation very quickly within 60 days,
Citizenship by investing in real estate in Saint Lucia,
No need to have completed military service, no business experience required for citizenship,
No income, wealth or inheritance tax.
Criteria For Receiving Saint Lucia Citizenship by Investment
The Saint Lucia Citizenship by Investment Program was launched in December 2015 following the passing of Act No. 14 of 2015. The Citizenship by Investment Act came into effect on 24 August 2015, enabling foreign investors and their families to acquire Saint Lucia citizenship through this investment routes:
Payment of $100,000 non-refundable contribution to the National Economy Fund,
Investing $300,000 in real estate projects (such as hotels, resorts, boutiques, and vacation homes),
Purchase of $250,000 Special Covid-19 Relief Government bonds (refunded in 5 years and limited offer extended until December 31, 2022.),
Purchase of $500,000 of Government issued treasury Bonds,
Investing 3.5 million dollars in joint business projects (such as universities, ports, research, oil, processing projects, highways, and agriculture).
To get more information on obtaining St. Lucia citizenship by investment, you can contact Freedom's cross-border experts in the UAE, Denmark, or Canada. We will accompany you to make the best investments to obtain a second passport for yourself and your family members.
If you have any question, experience or opinion about obtaining St. Lucia citizenship by investment, share it with us in the comment section.