Acceptance Letter Issued under Dominica CBI Program for Our Respected Client in January 2021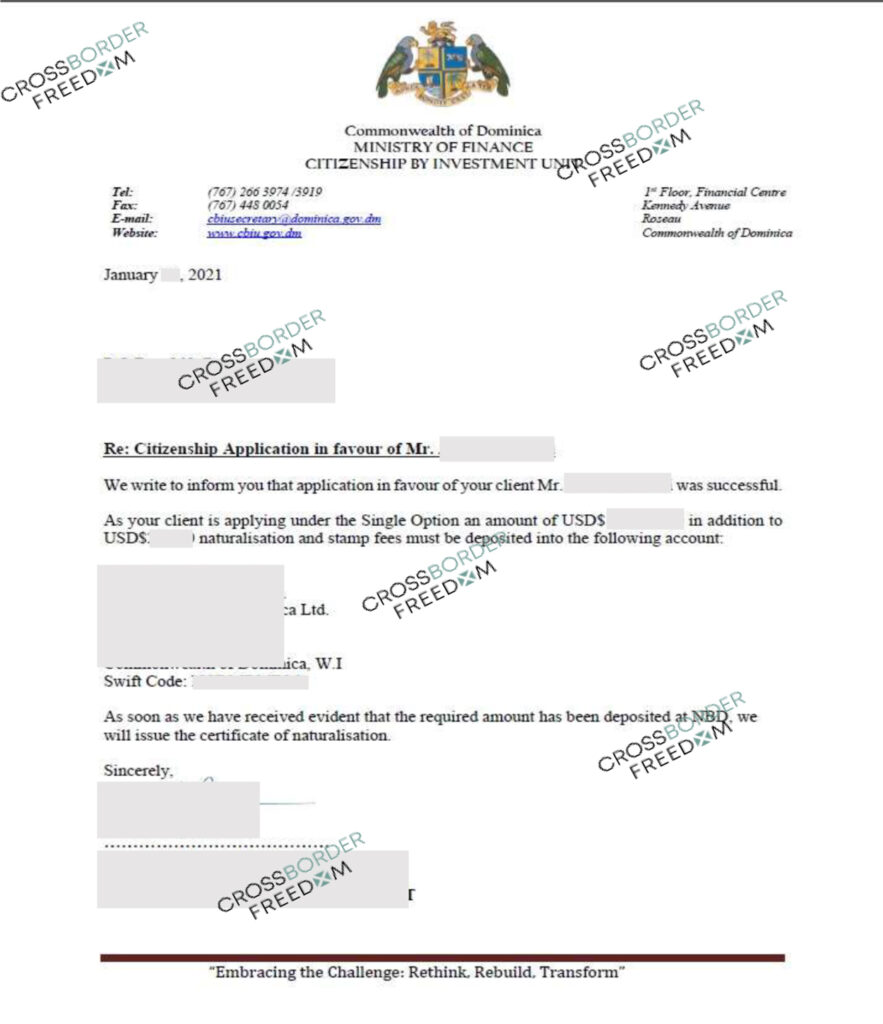 His case was submitted by our company, under the Investment program– Nonrefundable donation 100,000 USD-  in the second week of December 2020, and we received his acceptance letter in the second week of January 2021.
 In recent years, Dominica is becoming a major international financial hub with the large sectors such as offshore banking and general corporate activities.
Necessary requirements to apply for Dominica Citizenship (passport):
Investor must have a minimum age of 18,
Dependent Children below 30,
Investor can include the parents and parents-in-law disregarding age,
The main applicant and dependents must have worldwide clean criminal record.
Please contact one of our advisors in the UAE, Iran, Denmark or Canada, and we will do our utmost to guide you through your Dominica Citizenship by Investment process.
Do not hesitate to comment below, if you have any questions or experiences regarding Dominica passport.