Dominica Passport Issued for Our Client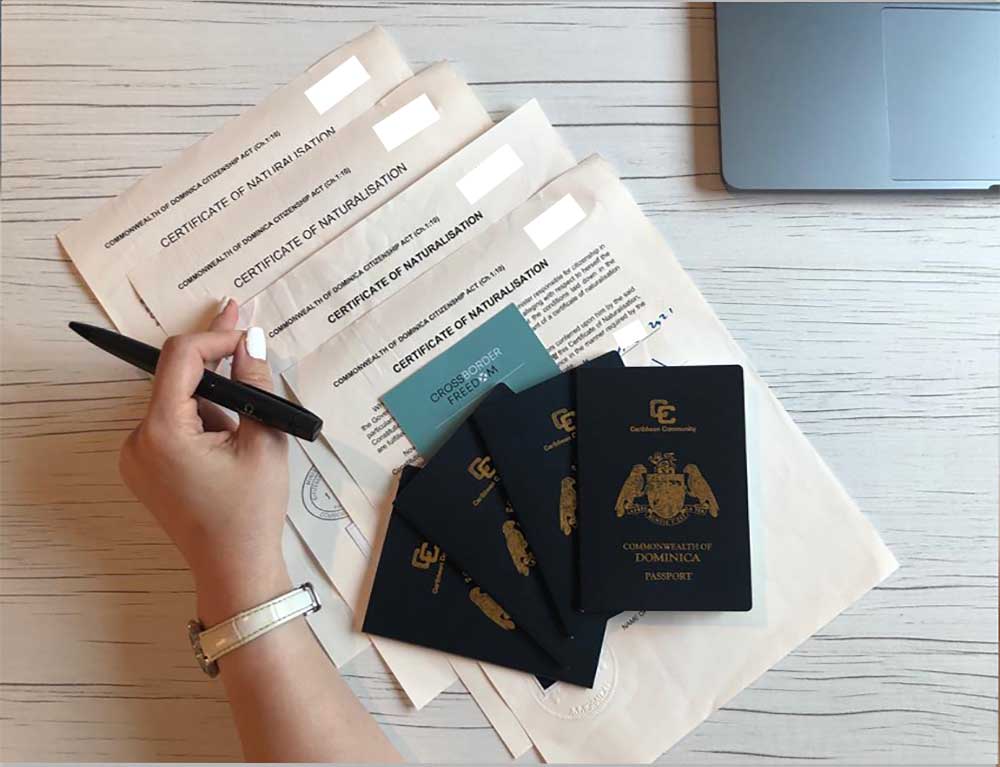 Proud to announce that another Passport is issued for our client who applied for Dominica Citizenship under the Investment Program of minimum 175,000 USD.
Dominica offers one of the most cost-effective citizenship by investment programs. You can obtain Dominica passport by purchasing an authorized real estate with the minimum amount of 220,000USD or by donating a non-refundable amount of 100,000USD. Another significant benefit of Dominica's citizenship program, is the possibility of adding main applicants' siblings to the application.
CBF Special Services for Dominica Citizens
Obtain UAE residency with your Dominica passport,
Open a bank account with your Dominica passport,
Obtain International licenses,
Obtain Dominica driving license,
Obtain the mailbox in Dominica,
Renew your Passport,
Obtain an address in Dominica – Proof of Address,
Apostille of the official document – such as Police Certificate.
For more information, please contact our advisors in UAE, Denmark or Canada, and we will do our utmost to guide you through your Dominica Citizenship by Investment process.
Do not hesitate to comment below, if you have any question or experience in this regard.