St. Kitts and Nevis Passport Issued to CBF Client in MAY 2021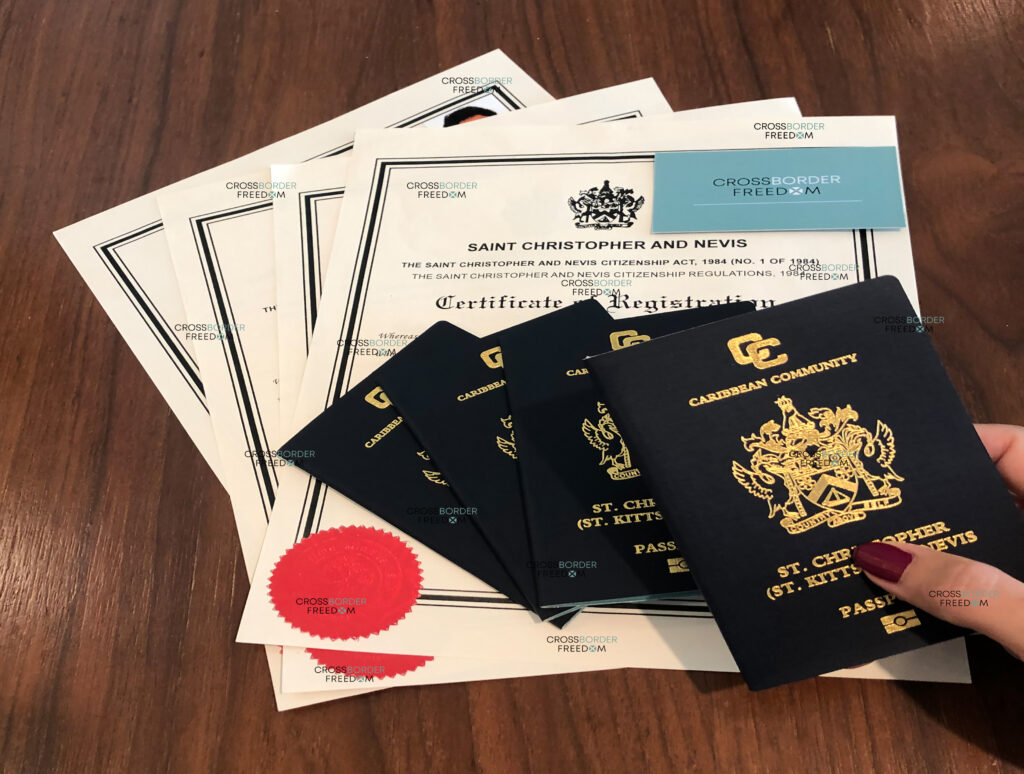 Proud to announce that another Passport has been issued to CBF client under the St. Kitts and Nevis Citizenship Program. He applied through US$150,000 Non-refundable contribution to the Sustainable Growth Funds (SGF) and received his passport in the last week of MAY 2021.
 Benefits of St. Kitts and Nevis Citizenship (Passport):
Fast processing time between 6 – 8 months,
Visa – free travel to over 135 countries, including United Kingdom, Hong Kong, European, Schengen States and India,
Benefit the healthcare system and hospitals,
Minimum reside in St. Kitts and Nevis is not required,
Dual citizenship is allowed,
Citizenship is lifetime,
No force to proof your business, source of income, education, English language and interview,
Minimal taxation _ no wealth, gift, inheritance, foreign income or capital gains tax,
Secrecy of bank's system,
No force to conscription.
For more information, please contact one of our advisors in UAE, Denmark or Canada, and we will do our utmost to guide you through your Investment and St. Kitts and Nevis Citizenship by Investment process.
Do not hesitate to relay your comments below, if you have any questions or experiences relating to the process of investment in St. Kitts and Nevis.
Related Posts