Acceptance Letter Issued under Grenada CBI Program in May 2022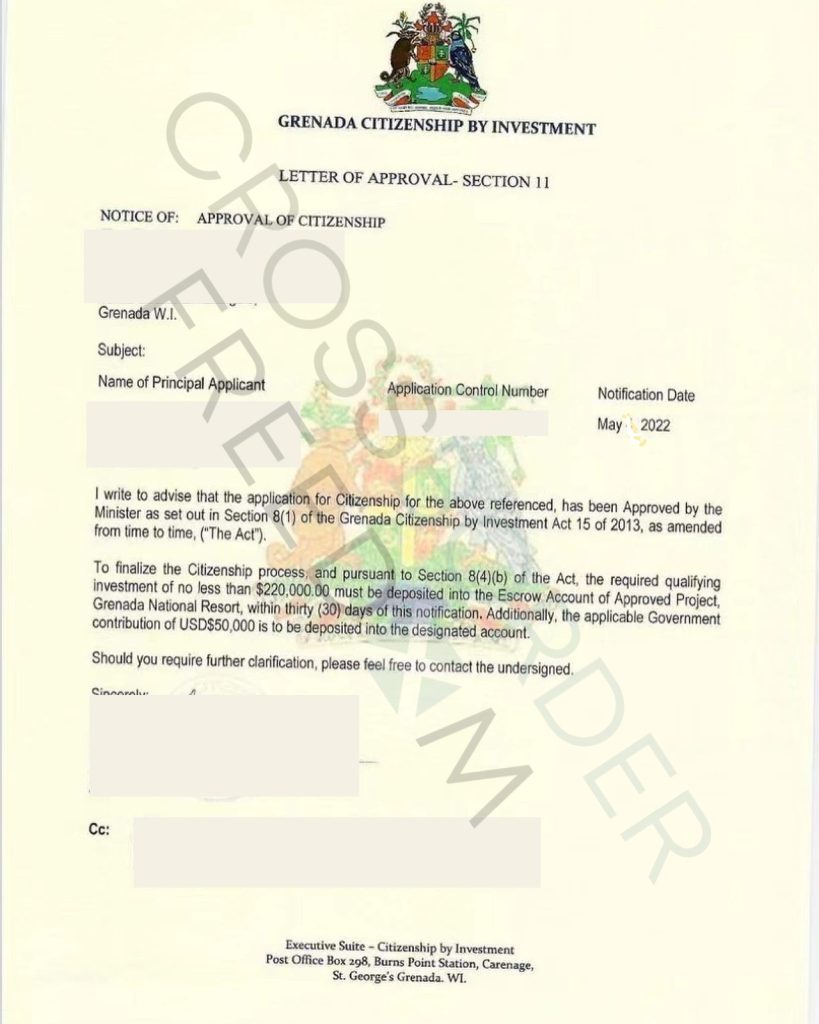 Grenada CBI Options
Option 1 – Non Refundable Contribution to National Transformation Fund (NTF):
Contribution for an amount of USD 150,000 for a Single Applicant  and  additional Governmental Expenses.
Option 2 – Real Estate Investment: 
Investment in an authorized real estate project for 4 years and with the minimum value of USD 220,000 and Government Fee: 50,000 USD For an application up to 4 members and Additional Expenses.
Benefits of Grenada Citizenship (Passport)
Fast Processing time between 3- 6 months,
No force to proof your business, source of Income, education, English language and interview,
Visa – free travel to over 127 countries, including the European Schengen States, United Kingdom, China, Singapore, Hong Kong and U.A.E,
Possibilities of having Children below 30, Siblings and parents in the application,
Minimum reside in Grenada is not required,
Dual citizenship is allowed,
Citizenship is lifetime,
Secrecy of bank's system.
Please contact one of our advisors in UAE, Denmark or Canada, and we will do our utmost to guide you through your Grenada Citizenship by Investment process.
Do not hesitate to comment below, if you have any questions or experiences regarding Grenada Passport.