5 Main Reasons Why Portugal Is an Attractive Destination for Immigration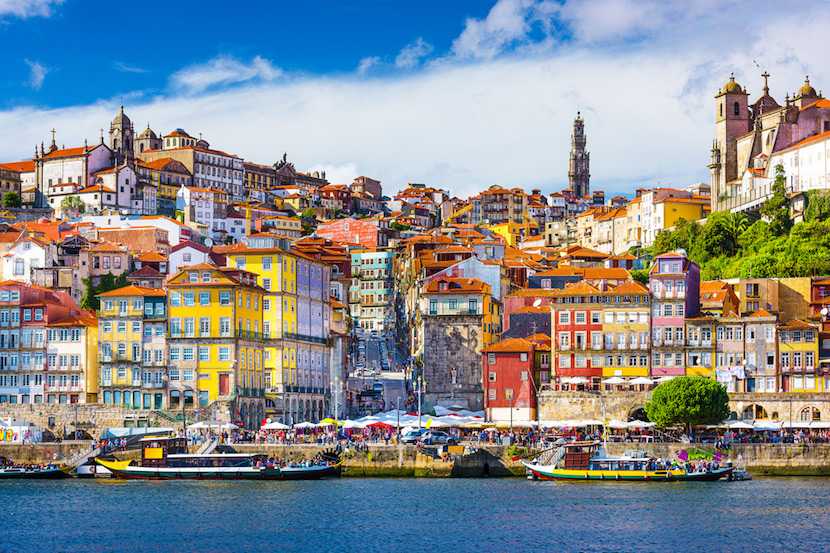 Locating in southwestern Europe, Portugal has one of the most successful Golden Visa programs which attracts a lot of attention due to its flexibility and countless advantages. Portugal is known for having one of the best residency by investment programs in the world for several consecutive years because of its reasonable costs of living, visa-free access to many countries, competitive tax system, and high quality of life.
Since its establishment, Portugal golden visa program generated billions of Euros for the Portuguese government through offering real estate and job creating investment options.
Why is Portugal a popular destination for immigration?
Possibility of gaining the citizenship
By residing in Portugal for at least 5 consecutive years, if the applicant is at least 18 years old, and has basic knowledge of the Portuguese language, without criminal record, he will be qualified enough to take action in order to gain the citizenship.
Portuguese citizenship allows you to work and study in all the EU countries and travel to all Schengen countries without the need for visa, and enjoy living in a developed European country.
Including all family members in Golden Visa application
If the main applicant gains the Portugal Golden visa or residence permit, the family members can obtain the permanent residency as well. It is worth mentioning that although citizenship by investment program does not require residing in Portugal, spending at least 7 days in Portugal in the first year of residence and 14 days of the 2-subsequence years is mandatory.
Profitable property investment
Despite of existing Covid-19 virus in 2020 real estate market has been growing. With an investment of at least 280,000 Euros in real estate, you are allowed to reside and work in Portugal and benefit from many opportunities.
Portugal growing economy offers a beneficial environment to investors, and all Portuguese cities have some especial features to offer, but after all, Lisbon is one of the most attractive cities for investors who want to immigrate to Portugal and tourists, and can be a good destination to buy a real estate in Portugal. Still there are other several important factors to be considered as well, such as, your budget, investment purposes, and your lifestyle.
There are some other popular cities in Portugal to buy a property, such as:
This city is divided to three parts, including the Central, Eastern and Western Algarve. This city is one of the most popular destinations for holiday and attracts a lot of attentions annually because of its breathtaking nature and sunny beaches.
This city is the second most influential city of Portugal which is located in northern part of the country and has rainy weather. This city is full of investment opportunities for purchasing different kinds of properties.
     4. The lowest costs of living in the EU
Portugal offers reasonable costs of living among all European countries, and residents in Portugal can benefit from affordable prices in many aspects such as, property, transportation, groceries, education and health care services. If you want to enjoy living in an affordable European country with a high quality of life, Portugal can be an accurate choice.
High quality of life
Geographically, Portugal is a secure and reliable country and has a good relationship with other countries all around the world. Crime rate is relatively low in this country and nature is breathtaking. Over the years, Portugal has introduced policies that encourage entrepreneurship to develop the country and nowadays a huge number of companies are established in Portugal. This country offers countless options for investors, so, it's not shocking that it has become one of the most popular destinations for immigration.
If you are looking for a European destination with reasonable prices and high quality of life, Portugal can be a good choice. There are different investment options in Portugal such as real estate, Capital transfer and Job creation that can ultimately bring you the permanent residency.
For more information, please contact one of our advisors in UAE, Canada or Denmark, and we will do our utmost to guide you through your investment and Portugal Golden Visa process.
Please feel free to relay your comments below, if you have any questions about immigration to Portugal or Portugal citizenship.