Malta Residency With and Without Investment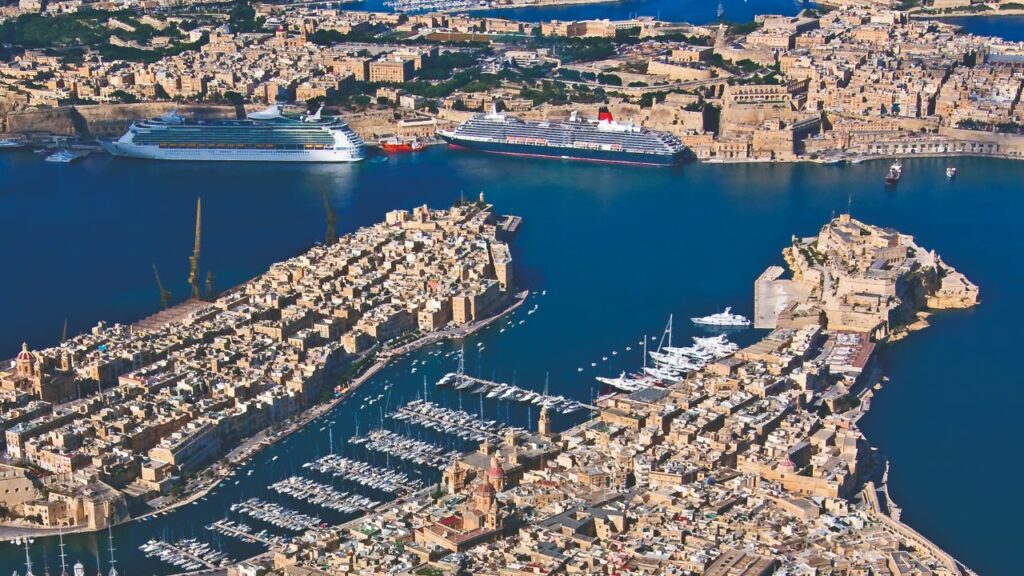 Individuals intending to immigrate to Malta should obtain a Maltese visa according to their goals and objectives.
The different types of Malta visas are determined based on the individual's short-term and long-term goals. In addition to be a member of the European Union, Malta is a member of the Schengen Agreement, which signed on 16 April 2003 and entered into force on 21 December 2007. A Maltese visa holder can travel to other Schengen countries without the need for an additional visa. A notable statistic for Malta is that of the 37,881 Schengen visas issued in 2018, 25.23% were Malta visa applications.
The different types of Malta visas are as follows:
Airport Transit Visa (Visa Type A):
People who intend to travel from a non-Schengen country to another non-Schengen country and if they have to change their flight in the Schengen member countries need to use this type of visa (type A). The holder of this type of Maltese visa is allowed to change his flight in the airport transport area of ​​this country, but is not allowed to leave this area. This visa is issued for a short period of time at the airport.
Transit Visa (visa type B):
This type of Malta visa is valid for 5 days and allows the holder to use it for 5 days while traveling in the Schengen countries to his final destination which is a non-Schengen country. This visa is also included in the category of short-term visas.
Visa type C:
People who intend to stay in Malta for a short period of 90 days can obtain this type of Malta visa. In general, this visa is issued for tourist purposes, visiting family and relatives, for medical affairs in Malta, for athletes competing in this country, for short-term commercial and educational purposes, and so on. This type of visa is available in three forms: single entry, double entry, and multiple entry.
Visa type D:
This type of Malta visa is a long-term national visa and for people who want to study, work and work in Malta, type D visa is also issued as a single entry and multiple entry. This type of Maltese visa allows the holder to pursue the following purposes:
Those who intend to study in Malta for one year and can be extended,
Skilled persons intending to carry out professional activities in Malta,
In emergency cases for example in special medical conditions that are limited to a certain period,
Those who want to have business or research goals in Malta.
Work visa of Malta:
 One of the ways applicants can stay in Malta for a long time is through work. Non-EU nationals intending to work in the country must obtain a Maltese work visa.
If one intends to work in Malta, they must have a job offer from an employer in Malta, and the relevant employer must obtain a work permit from the Education and Employment Office of this country. In fact, whether or not a work permit is issued determines a person's residence in Malta. By obtaining a Maltese work visa, a person initially receives a one-year residency, which can be extended for another three years. The difficulty of obtaining a job offer from a Maltese employer varies according to the profession and the level of expertise and skills of the individual.
Medical visa of Malta:
EU citizens do not need a Malta visa to receive medical treatment in Malta, and if they receive and complete the E112 Form from their home country, they will be treated free of charge. According to the agreement between the Australian Government and Malta, the citizens of this country can also use the general medical services in the first six months of their arrival and pay a low fee.
Citizens outside the EU must obtain a Type C visa to receive medical treatment, and as mentioned, this Maltese visa is valid for 90 days, during this time a person can receive the necessary medical services in Malta.
Malta Residency by Investment (RBI) Program:
When it comes to naming the reasons to invest in Malta, it is difficult to decide what to start with. Despite being one of the smallest countries in the world and Europe, Malta has one of the greatest densities in population due to a great number of foreign citizens have moved there.
To obtain Malta's residency through investment, one needs to purchase or rent a property conforming to the regulations in Malta and make a non-refundable government contribution according to the choice of the method of investment and also make a non-refundable contribution to a Maltese-registered charity.
Recently, a new Nomad Residence Permit (NRP) Program has been announced by the government which we will explain more about it in the following section.
Malta's residency through Nomad Residence Permit (NRP) Program
The government of Malta initiated the Nomad Residence Permit (NRP) to be adopted to the growing trend of remote-working accelerated by the pandemic. According to this permit, third-country nationals are given a legal way to reside in Malta without requiring any types of visas such as work permit.
The aims of this plan are to attract:
Digital nomads hired by companies outside of Malta,
Those who run their own foreign- registered businesses,
Freelancers who serve clients in a foreign country.
Only third-country (non-EEA) nationals are permitted to use Malta's NRP. The government of Malta hopes to provide opportunity for millions of individuals around the world who has their own business online and can control it from anywhere but unfortunately they are not allowed to do it in countries require a visa for long-term residency. Digital nomad visas, in contrary to normal residency which is based on employment, marriage, investment, and so on, are suitable for already-employed people elsewhere.  In other words, one can work in Rio de Janeiro and pay taxes there, but live and consume in Malta.
This Nomad Residence Permit is valid for one year and it can be renewed as the applicants meet the requirements. The application fee is EUR300.
Reported by the head of the Residency Malta Agency, this plan had been preparing for months and the government had consulted with more than 1,000 digital nomads who have been already working from Malta while designing the NRP.
To be qualified for Malta's NRP, the applicants must:
Have income gross of no less than EUR2,700 monthly,
Have health insurance covering all risks in Malta,
Hold a valid property purchase or rental agreement,
Prove they can work remotely,
Hold a valid travel document,
Pass a background verification.
The applicants also require to fall into one of these categories:
Work and have a contract with an employer in a foreign country,
Do business or be a partner/shareholder of a company in a foreign country,
Offer services or freelance for clients with whom he/she has contracts and whose permanent establishments are in a foreign country.
It should be noted that our purpose in this article is to inform you about the procedures for obtaining European residency. If your final destination is Malta, the challenges of this type of visa can be explored. If your goal is to reside in Europe, there are easier options, too.
For more information on Malta's residency, please contact one of our advisors in UAE, Denmark or Canada, and we will do our utmost to guide you through your second residency and investment process.
Do not hesitate to comment below, if you have any questions relating to investing in Malta.