A copy of Dominica Passport Issued for Our Client in March 2021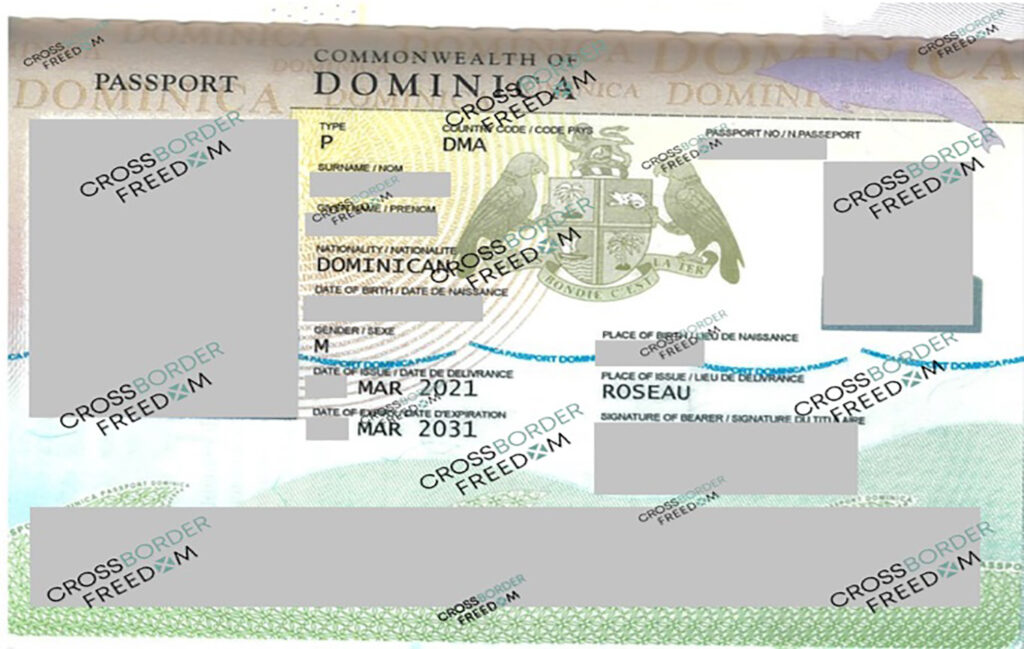 Proud to announce that another Passport is issued for our client who applied for a $ 100,000 under the Dominica Citizenship by Investment Program and received their passport in late March 2021.
Investment Options for Dominica Citizenship and Dominica Passport
Option 1 – Non Refundable donation Economic Diversification Fund (EDF).
Option 2 – Real Estate Investment.
Option 3 – Entrepreneur Visa Program (Not accepting applications yet).
"The latest updates of Dominica citizenship through entrepreneur visa will be announced subsequently."
For more information, please contact one of our advisors in UAE, Denmark or Canada, and we will do our outmost to guide you through your Investment and Dominica Citizenship by Investment process.
To know how the program works, please click here: Dominica Citizenship by Investment Program