A Look at Costs of Living in Spain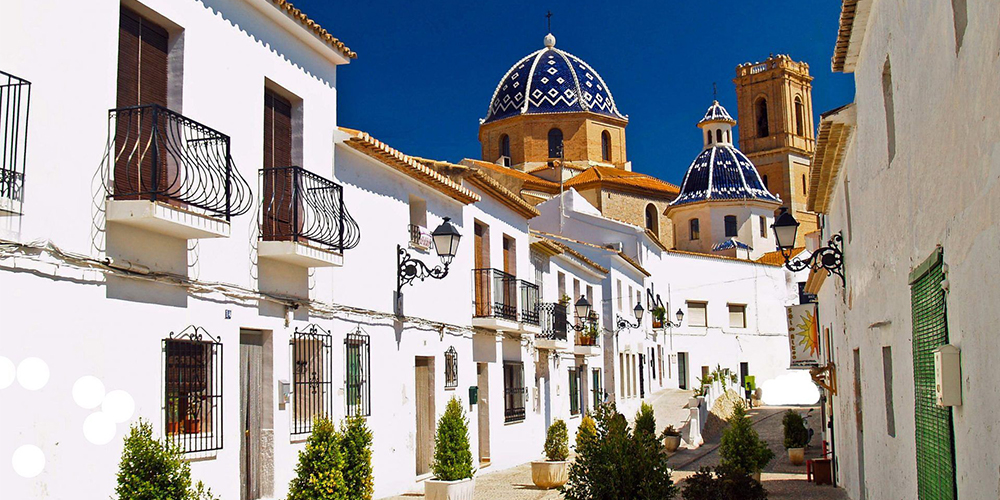 Spain has one of the cheapest living costs in Western Europe and the famous Spanish sun, which you get for free and regardless of the rent or mortgage, depending on the lifestyle, a couple can easily live on $20,000 to $22,000 a year.
Comparing Some Costs of Living in Spain
The following monthly budget is based on the cost of living for a couple in an average city like Alicante:
| | | |
| --- | --- | --- |
| Expense | € | USD |
| Housing (rent of furnished, one- or two-bedroom apartment) | €600 | $744 |
| Utilities (gas, electricity, water, phone, internet) | €130 | $161 |
| Groceries | €270 | $335 |
| Entertainment (dining out and others) | €450 | $558 |
| Healthcare* | €222 | $276 |
| Household help—maid once a week (3 hours) | €120 | $149 |
| Incidentals | €150 | $186 |
| Monthly total: | €1,942 | $2,409 |
* The cost of health care at the rate of Sanitas (Spain's largest private health insurance company) is €111.13 ($136.69) per month for a healthy person in their early 60s. The monthly rate for a healthy 55-year-old is around €51.75 ($63.65). The plan includes full health care plus dentistry, and a small aid.
Depending on how you spend your money, your personal budget can be more or less than the budget here. Small apartments in Alicante start at 32 euros. If you want to have a large house with a pool, ocean view, and other luxuries, this number can be up to 1000 Euros ($1230) or more. Likewise, you may choose not to have a maid or spend more on entertainment. But a couple should be able to live comfortably for about $2,200 to $2,400 a month in Alicante, Granada, or a number of coastal areas in southern Spain, as well as in some areas of northwestern Spain such as Santander. If you know where to go, a two-course meal with wine or beer can cost $30. Rents will be slightly higher in major cities such as Madrid, Barcelona, and Bilbao, and in some northern coastal areas such as San Sebastian and the Catalan coast.
Wages and Salaries in Spain
The main reason for Spain's mixed results from the OECD is probably because salaries are very low in relation to inflation. The average net income per household in Spain is only €20,686 per year, which is much lower than the OECD average of €28,965. The minimum wage and average wage in Spain are low compared to other European countries.
Cost of Living in Spain Compared To Other Cities in the World
In general, the cost of living in Spanish cities is much lower than in other major cities such as London, New York, or Los Angeles. Below is a table that compares the cost of living in some cities in Spain with other cities in the world.
Spanish City
Costs of Living Compared to
New York
London
Los Angeles
Munich
Brussels
Madrid
43% cheaper
39% cheaper
34% cheaper
14% cheaper
5% cheaper
Barcelona
44% cheaper
41% cheaper
35% cheaper
17% cheaper
8% cheaper
Valencia
50% cheaper
46% cheaper
41% cheaper
24% cheaper
16% cheaper
Seville
55% cheaper
52% cheaper
48% cheaper
32% cheaper
25% cheaper
Food
Although estimating grocery bills is not an easy task, $100 per couple per week is sufficient. In fact, if you like to eat out (and many people do), your grocery budget will probably be less than that.
Due to the warm weather, many raw foods are cheap here. Spain produces a variety of fruits and vegetables for both domestic and export consumption. During the growing season, many production items cost 1 euro (about 60 cents per pound).
Meat and fish are usually well priced. Each pound of local lamb can be around $10, and in coastal areas each pound of fish and shellfish can cost between $2 and $7, depending on the species. The ingredients of Mediterranean foods such as olive oil and wine are plentiful and inexpensive – starting at $4 per liter of olive oil and $3.75 per bottle for local wine.
Local beer and a free tapa (a small snack that can be anything from a small bowl of olives to a few rings of fried squid) cost about $2. At bars that charge for their generous tapas (which is very common in Andalusia), a meal with a drink and a few tapas can cost you $6.75 to $ 8. Even lunch in premium restaurants is not very expensive. For a couple, the bill is usually between $45 and $80, which includes wine.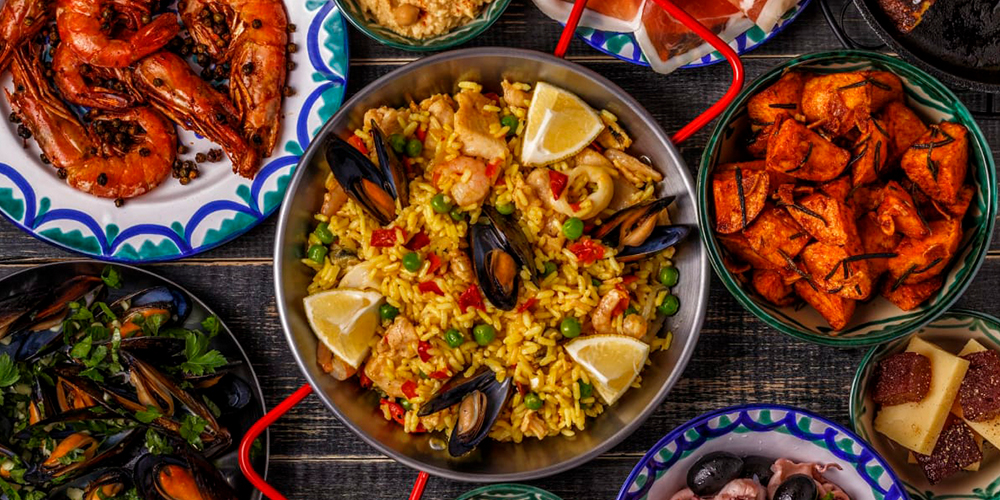 Transportation
Having a car in Spain is not really necessary. The cities and villages of Spain are designed for walking and most of the shopping malls can be reached on foot. Public transportation is also easily accessible for longer distances. Excellent bus and train services take you quickly to anywhere in the city or across the country. In many cities, you can buy a monthly transport ticket or a 10-way ticket by bus and metro. And from the age of 60 onwards, you will be eligible for retirement services, which will significantly reduce the cost of long-term travel.
Accommodation
The cost of housing, traditionally the largest commodity on any budget, will not bankrupt you in Spain. In many small to medium-sized cities, you can find cozy one-bedroom apartments for 400 euros a month.
Keep in mind that Spaniards, like many Europeans, are accustomed to living in smaller spaces. In Spain, it is very common for a family of four to live in a 90-square-meter apartment, or for a couple to live in a two-bedroom apartment of 50 square meters or less. Large apartments are always available if you wish. But with Spain's warm climate and outdoor lifestyle, you may also prefer to spend more time outdoors. Sit in cafes with your friends, or enjoy sitting on the beach.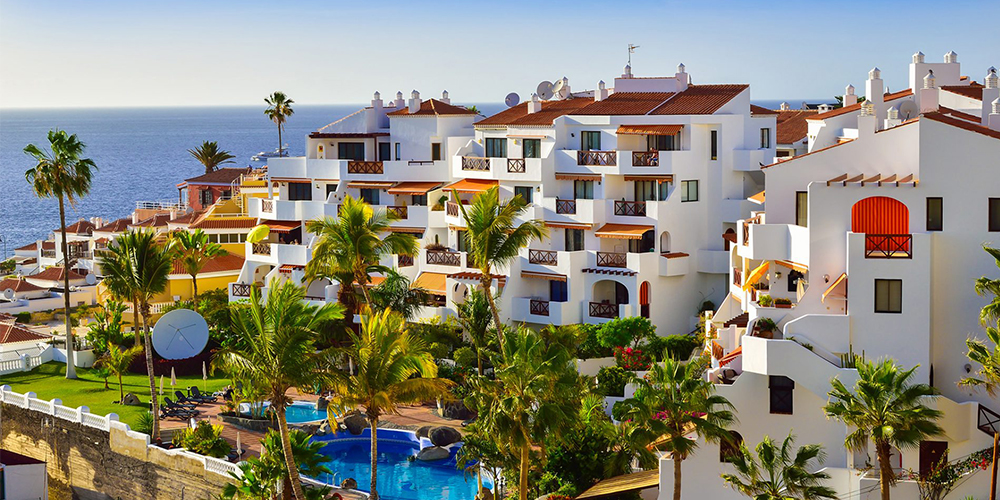 For more detailed information on the requirements for obtaining Spain Residency by Investment, please contact one of our advisers in the UAE, Denmark, or Canada, we will accompany you and your family until you obtain Spain residency.
If you have any questions or comments about Spain Residency by Investment, you can share them with us in the comments section.