One of the Most Attractive Ways to Get Dominica Citizenship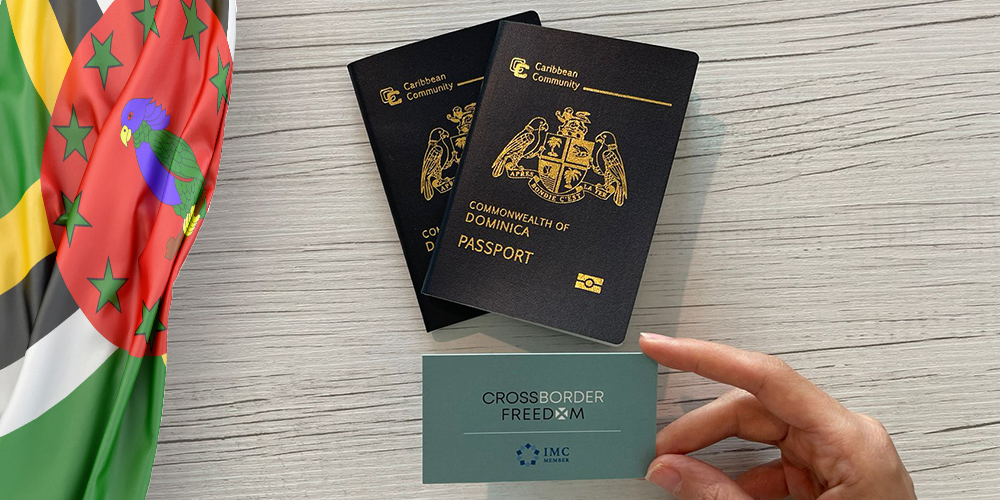 Dominica is a global tourist hotspot popular especially as a diving and hiking heaven among travelers of the world. With the already established and continuously booming tourism industry, investment in Dominica real estate is one of the most attractive investment options in the country for foreign investors seeking citizenship by investment. Dominica's citizenship comes with great advantages for the investors. Besides getting a chance to enjoy a second home in the scenic country, the economic citizenship for Dominica covers the applicant's children under 30, as well as parents and grandparents aged over 55 as well as siblings. The Dominica passport is also a powerful one allowing the investors to gain visa-free access to over 140 countries of the world. Since there is no residency requirement for processing the application, the applicant can stay in the comfort of their home country while their application is being processed.
With COVID vaccinations introduced, the popularity of cryptocurrencies, and the desire for personal freedom, smart global investors have increased their search for investment opportunities with proven success like Secret Bay. This hide-away haven is one of the most famous and popular Caribbean investment opportunities. The magnificent resort broke a $7.1 Million sale record — the highest-price whole ownership vacation estate sale in Dominica and to sell out of Phase 2 of Secret Bay's fractional CBI offering.
Secret Bay, Dominica's crown jewel development and only six-star, award-winning, all-villa resort, experienced a monumental year that included record sales, selling out phases 1 and 2, completing new villas, expanding its amenity set, and receiving recognition from prestigious global media. Last year, the resort started with newly built Hillside Villas, the introduction of Phase 2, the launch of whole ownership sales, and the announcement of new amenities, marking an entirely new era of vacation homeownership.
The Designer and innovator of the project, Gregory Nassif says that Secret Bay has attracted investors from across North America, Africa, the Middle East, and beyond.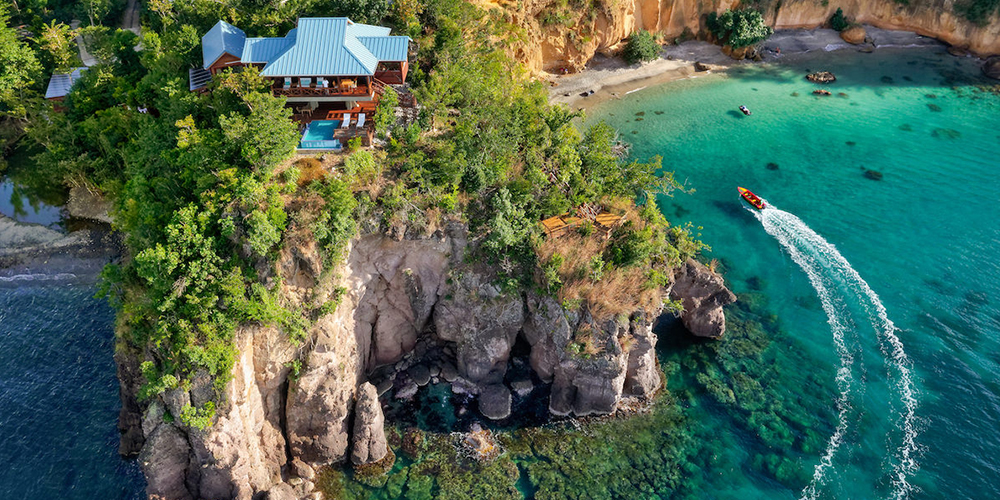 Dominica: A Global Leader in Citizenship by Investment, Climate Change & Beyond
In 2021, Dominica topped the CBI Index again – for the fifth year in a row — as published by the Financial Times' Professional Wealth Management magazine, making it the World's best country for second citizenship. Further news of its new e-passport and signing a historic visa waiver agreement with the People's Republic of China, made Dominica passport in
demand by allowing CBI investors in possession of a Dominica Passport visa-free access in and out of China. Dominica continued to make headlines after signing a Memorandum of Understanding with a local green energy company to harness the island's geothermal potential at the COP26 meeting in Glasgow, Scotland, and the focus of a Newsweek magazine report as to why it's the perfect place to live and work.
At the beginning of 2022, Secret Bay made headlines around the world when Nassief was named the Caribbean Hotelier of the Year, and luxury shelter publication Robb Report proclaimed that Secret Bay's gorgeous Caribbean treehouse villas are offered with a coveted amenity: A second passport. Nasieff spoke to the New York Post about how Secret Bay is a rare investment opportunity for generations to come. IMI featured Secret Bay paying out its 100th ROI payment and most recently covered Secret Bay's latest sales surge and Dominica's passport now allows visa-free travel in/out China. Additionally, Secret Bay resort was named as a Top Caribbean Resort in Condé Nast Traveler's "2021 Readers' Choice Awards," as well as amongst "101 Most Incredible Hotels in the World" for 2022 by Fodor's.
Nassief lastly reports this year Secret Bay will have even more exciting achievements. With the beginning of the year bringing the six-star all-villa award-winning resort its newest amenities, including Mouben Welcome House, Gwiyavye' Lap Pool & Bar, and Zing Zing Lounge, and by year's end a state-of-the-art funicular, an art barn, and a microbrewery will debut.
For more detailed information on the requirements for obtaining Dominica Citizenship by Investment, please contact one of our advisers in the UAE, Denmark, or Canada, we will accompany you and your family until you obtain Dominica Citizenship.
If you have any questions or comments about Dominica Citizenship by Investment, you can share them with us in the comments section.