Apply to Immigrate to Canada before July 2022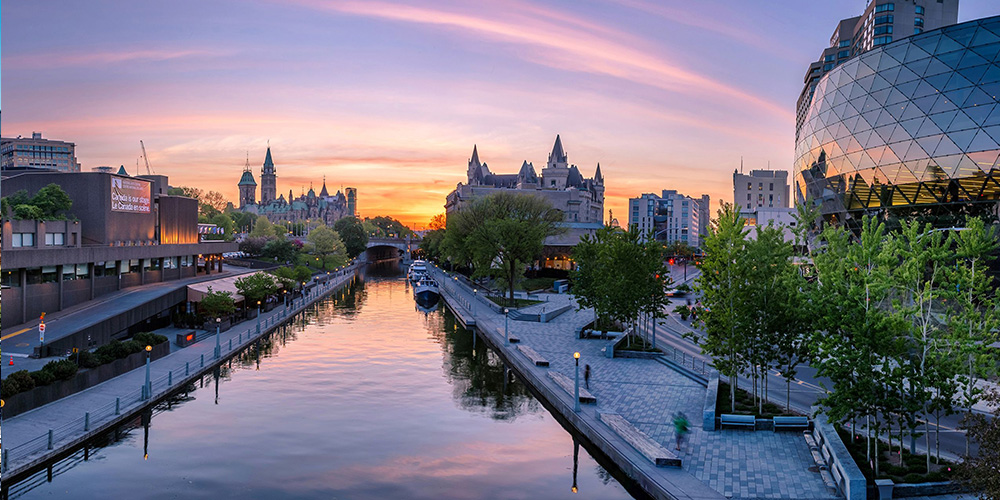 Canadian Immigration Minister Sean Fraser announced on April 22, 2022, that the Express Entry Draws for the Federal Skilled Workers Program and Canadian Experience Class will resume in early July 2022.
This news marks a major change in the recent prospect of immigration to Canada, and is very good news for immigration applicants to Canada, as Express Entry is the Canadian government's main tool for managing skilled labor programs.
"With the economy growing faster than employers can hire new workers, Canada needs to look at every option so that we have the skills and labor needed to fuel our growth," said Canada's Immigration Minister Sean Fraser.
That is why, by July, Express Entry will once again become Canada's main tool for attracting international talent. In fact, the Government of Canada will gradually increase its annual Express Entry admission to more than 110,000 immigrants by 2024.
Why Should You Submit Your Express Entry Profile Earlier?
Although July may seem far away, there are a number of reasons why you should not delay submitting your request to Express Entry. Some of the main reasons for this action are:
Apply early to be in a position to receive an Invitation to Apply or ITA by early July.
It takes time to prepare and submit an express entry profile. The sooner you start preparing and collecting your documents, the sooner you can enter the Express Entry pool. For example, you may need travel document information, language tests, diploma evaluation reports, and more. Once you start the process, you will most likely have to arrange your paperwork by July and you will be in a position to receive a Permanent Residence (PR) invitation when the draws resume in July.
Use The Rule Of Tie-Breaking
Under the Express Entry Comprehensive Ranking System (CRS), candidates from around the world seeking to immigrate to Canada receive points for a wide range of factors such as age, education, language, and more. If the scores are equal between the candidates, the IRCC uses the time and date of entry into the pool as a determining factor. Therefore, the sooner you enter the tank, the more likely you are to be invited to apply in a draw.
The Provincial Nominee Program is one of Canada's primary immigration routes. The program is designed to both encourage the migration of skilled labor and facilitate housing in provinces across the country. In principle, each Canadian province has its own selection process. However, since the introduction of the Express Entry system, many provinces and regions have developed federal alignment routes as a way to accelerate the migration process.
When you submit a profile in the Express Entry pool and select your desired province, you have a double advantage: you can receive direct express entry invitations and also be selected by your desired province. Receiving a provincial nomination gives you an extra 600 points over your CRS score. The increased score practically guarantees that you will receive an ITA for Canada Permeant Residency in the next draw.
How Does The Express Entry System Work?
Introduced in 2015, Express Entry is the application management system for three of Canada's most popular immigration programs: the Canadian Experience Class, the Federal Skilled Workers Program, and the Federal Skilled Trades Program.
Eligible candidates for each of these programs can create a profile on the IRCC website, where CRS scores are determined based on their skills and qualifications. The highest-scoring candidates will receive an Invitation to Apply (ITA) at the draws, which are held almost every two weeks and can then apply for permanent residency. Once approved, the IRCC issues them with a Confirmation of Permanent Residence (COPR).
The Cost of Applying For a Canada Permanent Residency Will Increase
In May, immigration to Canada through permanent residency applications becomes a little more expensive. On April 5, the Immigration, Refugees and Citizenship Canada (IRCC) announced on its website that Canada would increase the costs of all permanent residency (PR) applications, including economic permit holders, family, and humanitarian classes.
The current cost of permanent residency for the principal applicant and spouse, partner, or legal partner is $500. This amount is expected to reach $515 from April 30.
Since 2020, Canada has increased the fee of permanent residency every two years. It was announced at the time that the fee would increase every two years to calculate inflation. The change will take effect on April 30, meaning that those hoping to relocate after that date will have to pay more for the process.
In conclusion, over the past two years, the epidemic has posed major challenges for potential immigrants seeking to enter Canada through the Express Entry system. The country will see an increase in the number of new immigrants over the next few years. This means that potential immigrants can ultimately plan for their migration with great optimism.
For more information, please contact one of our advisors in the UAE, Denmark, or Canada, and we will do our utmost to answer your question regarding the residency, citizenship, and immigration processes.
If you have any questions or comments about Canada Residency by Investment, you can share them with us in the comments section.