British Columbia Provincial Nominee Program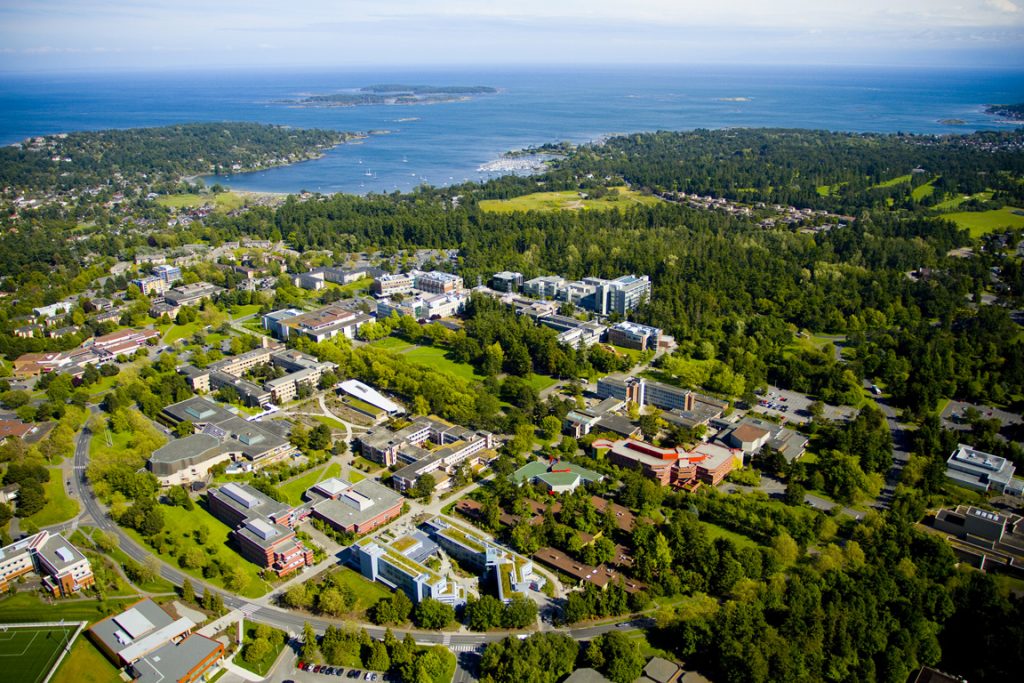 Following our previous posts about Immigration to the vast and beautiful Canada, we intend to take a look at British Columbia Provincial Nominee Program.
B.C. is bordering the Pacific Ocean and is the western-most province in Canada. Its location on the west coast of North America makes it possible to do business with Asia, Europe, and North America in the same business day.
British Columbia's economy has traditionally been dominated by natural resources including industries such as forestry, oil and gas, and mining.
In recent decades, it has diversified significantly, now featuring an extensive industrial and service economy. British Columbia benefits from reliable, renewable, and low-cost hydroelectric power. In below chart you can see Composition of British Columbia GDP by Industry: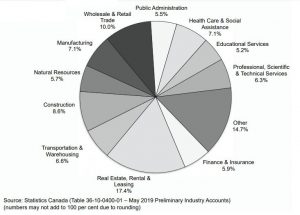 British Columbia offers three options to applicants of permanent residency in B.C. including: Skills Immigration, Express Entry BC and Entrepreneur Immigration.
British Columbia Provincial Nominee Program
     1- Skills Immigration: Skills Immigration is for skilled and semi-skilled workers in high-demand occupations in B.C. The process   includes registering and applying online for the BC PNP. For some categories, there is no need to prior work experience. Skilled workers may have work experience from abroad. Semi-Skilled category applicants need B.C. work experience. Recent international graduates of a Canadian university or college may not need any work experience.
     2- Express Entry BC: Express Entry is a faster way for eligible skilled workers to immigrate to B.C. They should also qualify for a federal economic immigration program. It is a points-based invitation system, and is an entirely web-based application process. They do not require B.C. work experience. However, they must have relevant work experience as well as meet other requirements such as education and language.
     3- Entrepreneur Immigration: The Entrepreneur Immigration stream is for experienced entrepreneurs who want to actively manage a business in B.C. Applicants must have the required personal and investment funds and the want to open a qualifying new business in the province, or significantly expand an existing one. BC Entrepreneur Program obligations:
Personal net worth – at least CAD $600,000,
Minimum investment – CAD $200,000,
Create at least one new full-time job for a Canadian citizen or permanent resident in the business,
Demonstrate business and/or management experience.
British Columbia's Technology sector is one of the top contributors to the provincial economy and offers an extraordinary opportunity for industry investors and job seekers. The industry provides annual revenues of $18 billion and creates 84,000 jobs.  If you are looking for a high standard of living and search for high-tech solutions for your industry, you can consider Canada to achieve your career prospects.
Canada is the land of opportunities
Canada is a country of high quality education, nice people and deep culture.
Canada is the only G7 country that offers investors preferential market access to over 1.5 billion consumers in 51 countries.
Canada air transport infrastructure is the best in the world and the coastal ports provide direct maritime access to Asia, Europe and South America.
Canada is the OECD's most educated country with over 55% of Canadians aged 25–54 having graduated from post-secondary institutions.
If you wish to benefit from Canadian economic growth and social welfare, please contact one of our advisors in UAE, Denmark or Canada, and we will do our outmost to guide you through your Canadian immigration by investment process.
Please feel free to relay your comments if you have any questions about Canada residency or Entrepreneur immigration.