Buying a Property in Turkey is an Affordable and Safe Investment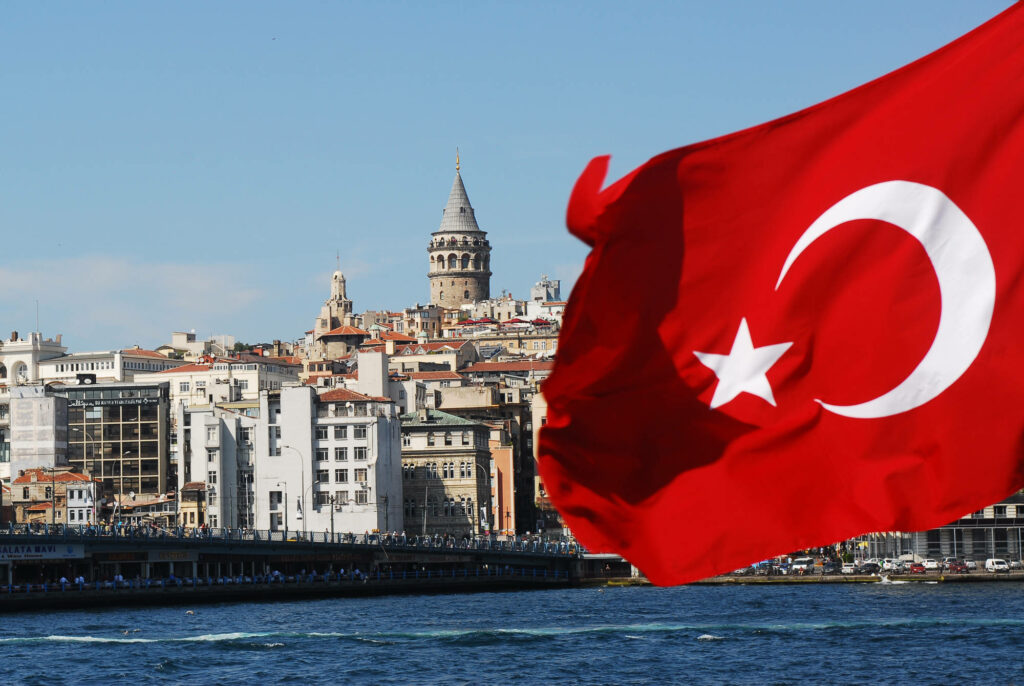 Suppose you decide to make a foreign investment and you want to visit the destination country before proceeding with the transfer of funds to closely examine the living and working conditions. You can get a ticket to Turkey today! Turkey is one of the few countries that allows Iranians, Jordanians, Palestinians, etc. to enter the country without a visa. Investors can visit the country, establish a company, or buy a property in Turkey whenever they want.
Given the current situation in the world, it is wise if you are looking for safer investment options! If you have never thought about living or investing in Turkey, now is an excellent time to invest in this Asian-European country and the region's leading economy.
Turkey is among world's top countries
As you know, several countries offer citizenship programs through investment, but Turkey's popularity in the region, especially among Asian and Arab investors, is due to several reasons:
According to the World Bank's ranking, Turkey was the 19th largest economy in the world in 2019. Given Turkey's size, this ranking is commendable and promises a bright economic future of this country.
Turkey is expected to have the fastest economic growth among the OECD countries during the 2019-2024.
The country's 82 million population could be a good target market for starting or developing a business in Turkey. It is worth noting that the average time to establish a company in this country is 6.5 days (according to the World Bank).
Turkey has a strategic location. Its rail transport has excellent access to Central and Eastern Europe. Its road transportation is well developed, enabling the direct shipment of commercial cargo to most EU countries. Turkey also possesses modern maritime transport facilities. During the last two years, the establishment of Istanbul International Airport shows how they care about developing the country's transportation system. With the completion of all phases of its construction, the airport will be able to host 200 million passengers annually.
Turkey's prime location provides investors with access to more than 1.7 billion customers in Europe, Asia, the Middle East, and North Africa.
Living, working, and studying in Turkey is as good as in a European country, while given the exchange rate, the costs you will incur to live in this tourist country are far lower than in other top economies and countries in the region.
Iranian citizens can easily travel to this developed country in just three hours.
Turkey may join the European Union, which may bring a high quality of life and easy access to European countries.
If you are in a hurry to get your second passport, it is good to know that upon investment in Turkey, your second passport will be in your hands within maximum six months!
If you think that you have found your investment destination, considering the undeniable advantages of this beautiful country, you can choose one of the following methods to invest in Turkey.
Investment Options to obtain Turkey's citizenship
There are currently four ways to invest in Turkey and obtain a Turkish passport; the first method ranks first among investors:
Investment in any kind of Real Estate for a minimum amount of 250,000 USD and keep it for at least 3 years,
Deposit cash in a Turkish Bank for a minimum amount of 500,000 USD,
Investment in Shares in Turkish Government Bonds or Venture Capital/Funds for a minimum amount of 500,000 USD,
Establish a business and employ minimum 50 people.
If you have chosen the first option, you should now select the city and property you wish to invest in. On the Investment Opportunities page, you can find the gorgeous luxury real estate projects in Turkey.
Which city in Turkey is the best for buying a house?
Turkey hosts a high volume of tourists due to the diversity of its culture, customs, and nature. Most of Turkey's cities are lively, dynamic, and growing. However, the investors prefer the most populated areas such as Istanbul, Antalya, Ankara, Izmir, Bursa, Yalova, and Bodrum.
Istanbul: Undoubtedly, the first images that come to mind when hearing Turkey's name are the mosques and lively markets of Istanbul! This bustling and growing city is the beating heart of Turkey and welcomes countless tourists every year. Due to the rapid growth of trade and tourism in this city, foreign buyers of real estate are always looking to buy a house in Istanbul.
Antalya: This city is located in the Mediterranean region in the west of Turkey. With its moderate climate and lovely and bright beaches, it is the choice of many tourists in summer! The main purpose of investors buying a property in Antalya is to spend their retirement or family vacation in Antalya's luxury villas and enjoy the Mediterranean's beautiful scenery.
To choose your desired property in Turkey, you can talk to CBF consultants to get the latest news of the most recent, modern real estate projects.
You can make an online appointment to choose the right investment method in Turkey or to get the most competitive property prices.
Our advisers in UAE, Denmark or Canada will provide you with online telephone or video counseling and we will do our utmost to guide you through your Turkey Citizenship by Investment process.
Do not hesitate to relay your comments below, if you have any experiences or any questions relating to the process of achieving Turkey's Citizenship.