Canada Start-up Visa Program for Creative Entrepreneurs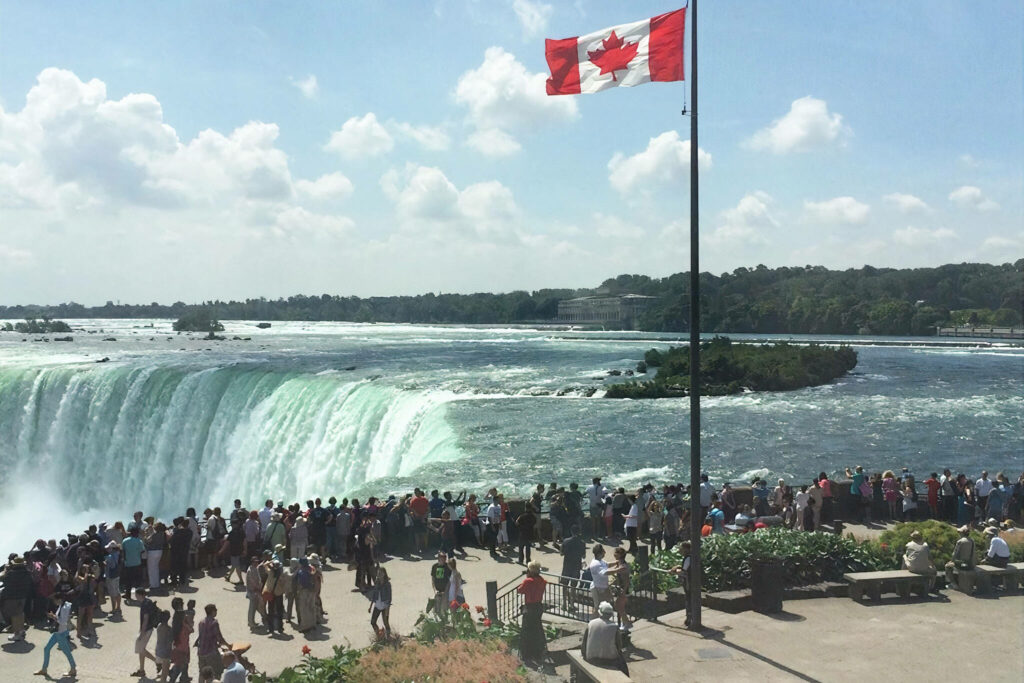 What Is Canada's Start-Up Visa Program?
After being a three-year pilot program, Canada's Start-Up Visa was authorized on March 31, 2018. According to the program, innovative entrepreneurs will be given opportunities to establish their start-up business in Canada in return to obtain its permanent residency which can ultimately lead to citizenship. The Start-up Visa Program (SUV), connects the qualified applicants to investors in private sector in Canada to provide them chances to build their businesses. Not only can the country benefit from attracting the brightest minds, but the applicants can also favor through investing in a secure environment.
The start-up business has to:
Be innovative,
Create jobs for Canadians,
Compete on a global scale.
To be qualified for Canada's Start-up Visa Program, candidates need to satisfy the following requirements:
Have a qualifying business,
Get a letter of support from a designated organization,
Demonstrate minimum language skills in English, French, or both languages,
Have enough funds for settlement.
Upon success in defending your business plan, you can send it to more than 50 designated Canadian entities, including venture capital funds, angel investor groups and Canadian business incubator programs. The minimum amounts of $75,000 or $200,000 are needed to be secured from angel investor groups or from venture capital funds, in order.
Then, you can receive the letter of support from these designated entities and submit the commitment letter to IRCC.
Finally, IRCC will evaluate your application. The average processing time is between 12 to 16 months.
Is it possible to receive investment support from more than one designated organization?
If candidates receive support from more than one designated venture capital fund or angel investor groups, it is called syndication. In this case, all of the organizations have to be identified. But the applicant will be provided only one letter of support.
If a designated venture capital fund is supporting the applicant, it has to invest the minimum amount of $200,000. The minimum amount coming from a designated angel group is $75,000.
What happens for residency if the business through the Start-up Visa Program fails?
The failure of the applicants' business won't have any effects on the investors' permanent resident status. All the businesses will not be succeeded, so the Canada's Start-up Visa Program is designed in such a way that both the public and the private sectors will share the risk of failure.
Can candidates for Canada's Start-up Visa Program apply for a temporary work permit during the process of applying for permanent residency?
If the Start-up Visa applicants obtain letter of support and a commitment certificate from a designated entity, they are allowed to request for a work permit in Canada. It is not necessary to apply for residency first. However, whether requesting for a work permit or not, the applicants need to submit for permanent residence before the commitment certificate expires after six months.
It is possible to apply both online or on paper for a work permit, from outside Canada or inside Canada. In both cases, you must meet the eligibility requirements.
To be qualified for a work permit, you need to:
plan to live in a province other than Quebec,
pay the employer compliance fee,
have received a Commitment Certificate and a Letter of Support from a designated entity,
have sufficient funds to meet the Low Income Cut Off (LICO) for your family for 52 weeks.
 What is LICO?
LICO is derived from the low-income cut-off (LICO) which refers to the poverty line in urban areas of Canada, with a population of 500,000 or more. According to this, if your income is below LICO, your income is considered as insufficient. Those who are going to immigrate to Canada are required to have income equal to or higher than the values mentioned in LICO table considering the size of their family. Every year, due to inflation, the values of LICO changes.
Low Income Cut-off Canada (LICO) Table
The Government of Canada does not financially support the immigrants of start-up visa. When you apply, you should provide the proof of money to support yourself and your dependents after you arrive in Canada. You should not borrow this money from another person.
The amount you should provide depends on your family. These amounts are updated annually.
Number of
family members
Funds required for 6 months
(in Canadian dollars)
Funds required for 12 months
(in Canadian dollars)
1
$12,960
$25,921
2
$16,135
$32,270
3
$19,836
$39,672
4
$24,083
$48,167
5
$27,315
$54,630
6
$30,806
$61,613
7
$34,299
$68,598
For each additional family member
$3,492
$6,985
For more information about investment in Canada or Residence through Canada provincial programs, please contact one of our advisors in UAE, Denmark or Canada, and we will do our utmost to guide you through your second residency and investment process.
  Do not hesitate to comment below, if you have any questions relating to investing in Canada.