Canada Student Visa: Benefit from Quality Education and Achieve Success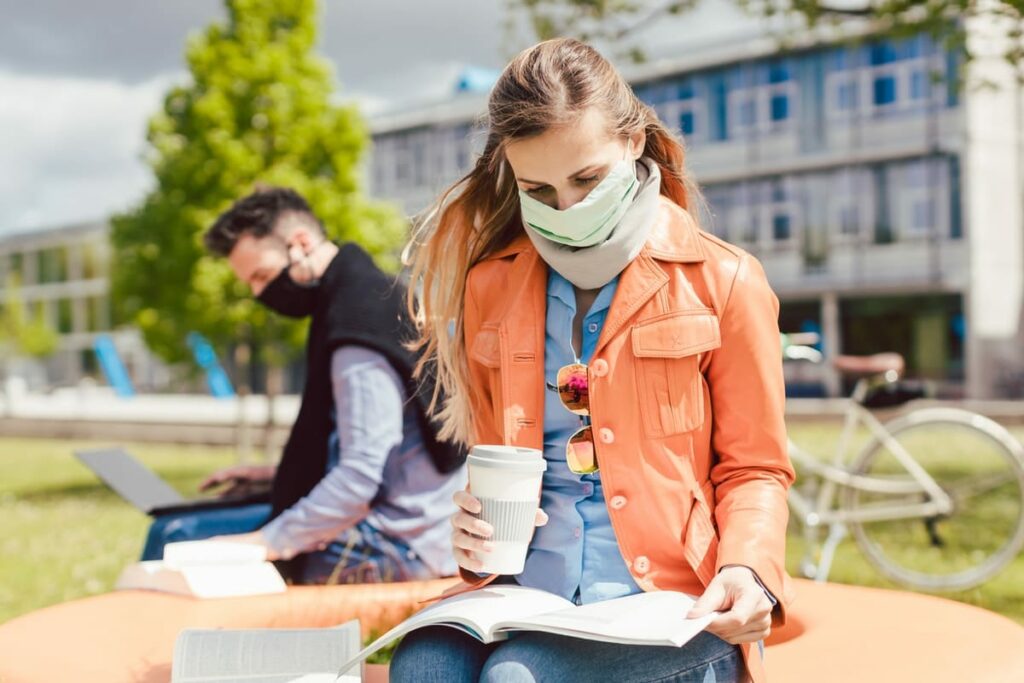 Canadian universities have a wide, global reputation which has made Canada a great destination for international students who have big dreams to study and progress. If you are looking to study in an English-speaking country with a high standard of education and living, Canada is the best choice. Canada Student Visa is one of the most sought-after visas in the world. More than 200,000 international students apply to study in Canada each year. According to the reports of the United Nations, Canada is one of the best places in the world to live in due to many reasons such as a strong education system, strong economics, and high quality of life.
General requirements for obtaining Student Visa of Canada
 For studying in Canada, the applicants have to get a Canadian Student Visa and Study Permit. To obtain it, you must meet the requirements and prepare certain documents. Studying in Canada requires having an admission from a Canadian university in order to apply for a Canadian student visa.
Documents required to obtain a Canadian student visa:
University final acceptance letter,
Valid passport,
Passport photo,
Identity documents,
Letter of financial ability from the bank,
Clean criminal records,
Travel insurance,
Having medical examination (in special occasions).
Qualifications required for admission from Canadian universities:
Application form to study at university,
Valid passport,
All previous study degrees and transcripts,
Identity documents,
Passport photo,
University tuition deposit,
IELTS language certificate.
Travel to Canada to study is possible at different levels; students from high school to university level can apply for studying in Canada. Many Canadian universities are world-renowned and have high rankings in the world.
General requirements to obtain educational admission from Canada
To be admitted as an international student in Canada, the applicant must be graduated from the previous level of studying, having an IELTS score of 6 as well as a GPA above 15. Admission to Canadian universities is much easier if it is not more than two years after the last degree. At the same time, having a strong resume and published articles and books are general and important requirements to be admitted to graduate courses in Canada. In addition, writing complete purpose of study and study plan are usually necessary to enter universities. In some cases, having one or two letters of recommendation from previous professors may increase the applicant's chances of being accepted.
Apply for undergraduate programs (bachelor's degree) in Canada:
 Admission to Canadian undergraduate programs (a bachelor's degree) requires an IELTS score of 6 and a diploma with the GPA above 15. The undergraduate courses usually take long for 3 or 4 years full-time study, depending on whether the course is general or specific and also on the province where the university is located in.
Applying for undergraduate courses in Canada is usually very competitive because there is limited capacity for international students. The letter of motivation and recommendation letters can greatly impact on being accepted in this level.
Admission to these courses usually takes place in September and in some cases in January. Some courses may require an interview. Therefore, the application requirements vary from one university to another. More than two years gap between your last year of education and the year of applying for Canada student visa can increase the risk of rejection. Students will also be allowed to work part-time during their studies.
Apply for postgraduate programs (master's degree) in Canada:
To apply for a master's degree (postgraduate course) in Canada, all of the above conditions must be met. Canadian universities are cheaper than American universities. The deadline for most courses is between December and February. TOEFL / IELTS scores and a grade point average (GPA) above 15 are also important conditions for admission.
An IELTS score of 6.5 is usually accepted and most top universities prefer the score of 90-100 of TOEFL iBT. However, in some disciplines, the IELTS score of 7 is essential for admission due to their close communication with the community and need to higher level of language proficiency. The admission process usually takes between 4 and 7 months to enter the university. Tuition varies from 15,000 to 30,000 Canadian dollars depending on the university. The student will be allowed to work part-time for 20 to 30 hours a week.
Apply for PhD in Canada:
Admission requirements for a PhD in Canada vary between universities and courses, but a student generally needs to meet the following qualifications:
Master's degree in a related field,
High GPA,
Good resume of scientific research and articles,
Potential ability in doing research,
IELTS score of 7,
A high score on GMAT or GRE.
The length of the doctoral course can be between 4 and 6 years. At the same time, the student must find a supervisor to approve his / her proposal and start researching. In most cases, the doctorate is a job position and the student can work during the course.
The best universities in Canada
People pursue different goals to study at different universities. Many people are just looking for science and knowledge, so the credibility of the university is a criterion for them. Some people are looking for a beautiful environment to study, so the beautiful nature of the university is the criterion for these people. Many people are looking for citizenship after graduation, so working and living conditions of the country are crucial for them. Some applicants intend to return to their home country after finishing their study, so the university degree must be accepted by the government of their country.
By studying at a Canadian university, you can achieve all of these goals and aspirations. Canada has many reputable universities with high academic level which prepare students for work environment, too. The diplomas of these universities are valid in all countries. Here are some of Canada's top universities:
University of Toronto:
Canada's top university is the University of Toronto, founded in 1827. The academic level of this university is so high that it is in the QS world ranking among the top 25 universities in the world. This university has welcomed about 75,000 students from around the world so far. It is noteworthy that most of the graduates of this university could find a very good job; so that in the ranking of the QS site, in terms of entering the job market, the 16th place belongs to the University of Toronto. Below you will find the global ranking of the University of Toronto based on various criteria:
Based on QS: Rank 25,
According to the Times Magazine: Rank 18,
Based in Shanghai, China: Rank 23,
According to US NEWS: Rank 17.
University of British Columbia:
Canada's second largest university is the University of British Columbia, located in Vancouver. This university is very suitable and ideal for applicants who want to receive scholarships from the top universities in the world. There are more than 67,000 students studying at the University of British Columbia, almost half of whom are international students. Below you will find the global ranking of the University of British Columbia based on various criteria:
Based on QS: Rank 45,
According to the Times Magazine: Rank 46,
Based on Shanghai China: Rank 38,
According to US NEWS: Rank 31.
McGill University:
McGill University in Quebec was founded in 1821. There are only three universities in Quebec teaching in English, and McGill University is one of them. This university is part of the American University Association. McGill University has welcomed more than 31,000 students. The medical courses at this university are very popular. Below you will find McGill University's global rankings based on various criteria:
Based on QS: Rank 35,
According to the Times Magazine: Rank 42,
Based in Shanghai, China: Rank 78,
According to US NEWS: Rank 51.
McMaster University:
McMaster University in Ontario was founded in 1887. McMaster University is one of Canada's top three research universities, hosting more than 25,000 students. The university includes faculties of engineering, business, humanities, experimental sciences and social sciences.
Below you can see the global ranking of McMaster University based on different criteria:
Based on QS: Rank 144,
According to the Times Magazine: Rank 69,
Based in Shanghai, China: Rank 98,
According to US NEWS: Rank 133.
HEC University of Montreal:
The fifth largest university in Canada is HEC University of Montreal, which was founded in 1878 in Montreal, Quebec. It is one of the few universities in the world which teach in three languages including English, French and Spanish. Most applicants who want to study and research, especially in the fields of business and engineering, choose this university. An average of $ 500 million a year is spent on research at the University of Montreal. The university has received 15,000 international students so far.
Below is a global ranking of MBA and HEC courses in Montreal based on various criteria:
Based on Corporate Knights: Rank 30,
Based on Expansión: Rank 59,
According to The Economist: Rank 84,
Based on QS: Rank 141-150.
 Benefits of Studying in Canada
By studying in Canada, the students will:
Study in top-ranked universities and experience high quality educational system,
Live and study in a Safe and friendly environment,
Enjoy beautiful nature, vast sightseeing and outdoor activities,
Interact with international students and experience various cultures,
Have job opportunities while studying,
Have the potential to get Permanent Residency and Citizenship of the country.
CBF's high experienced specialists offer you professional help to obtain Canada Student Visa. We customize the best solution for you based on your specific situation and requirement. To get started, please contact one of our consultants in UAE, Denmark or Canada, and we will do our utmost to guide you through Canada Student Visa process.
Please feel free to relay your comments if you have any questions about Canada Student Visa or Residency after graduation.