Caribbean Citizenship by Investment Programs, Among the Top Ten in the World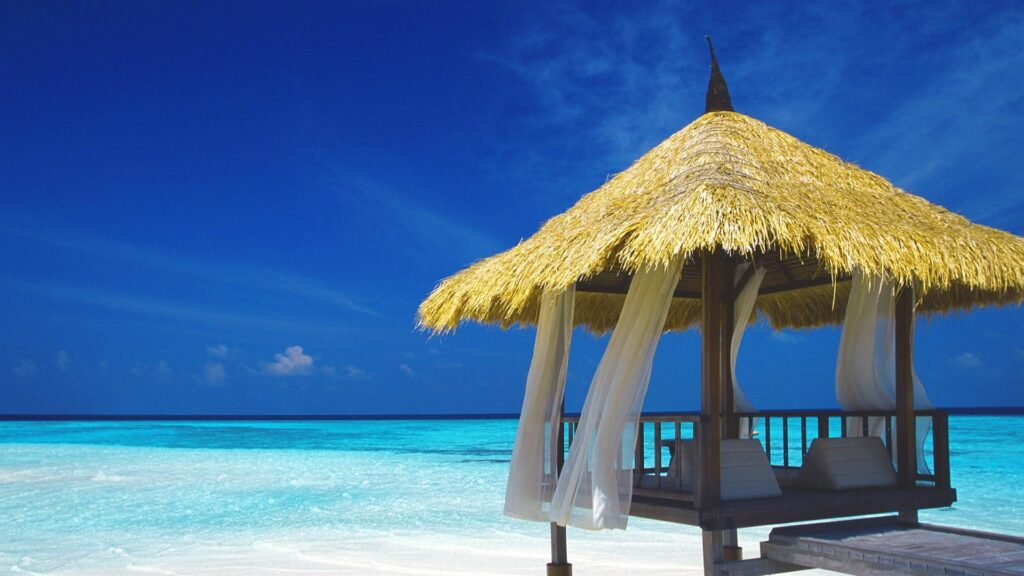 Caribbean Citizenship by Investment Programs are the most sought-after by investors. That should not be a surprise since the benefits are rather seducing for citizens who need to apply for visas every time they wish to travel and the chances are high they may get rejected for their country's political issues, or they may look for a place where they do not have to pay taxes for their income from abroad. The Caribbean Citizenship by Investment Programs have a great deal to offer:
Minimum investments under the programs start from $100,000.
The processing time starts at two months.
Investors are free to travel with a Caribbean passport to more than 140 countries, including Schengen, the UK, and Hong Kong.
Investors are entitled to stay in the European Union for 90 days in a six-month period
Grenadian citizens can travel to China for 30 days a year without a visa.
Professional Wealth Management or PWM has ranked 14 countries with citizenship by investment programs in 2021. Dominica and St Kitts and Nevis shared first place. Grenada is the second runner with 78 scores.
Citizenship by Investment Programs Index from PWM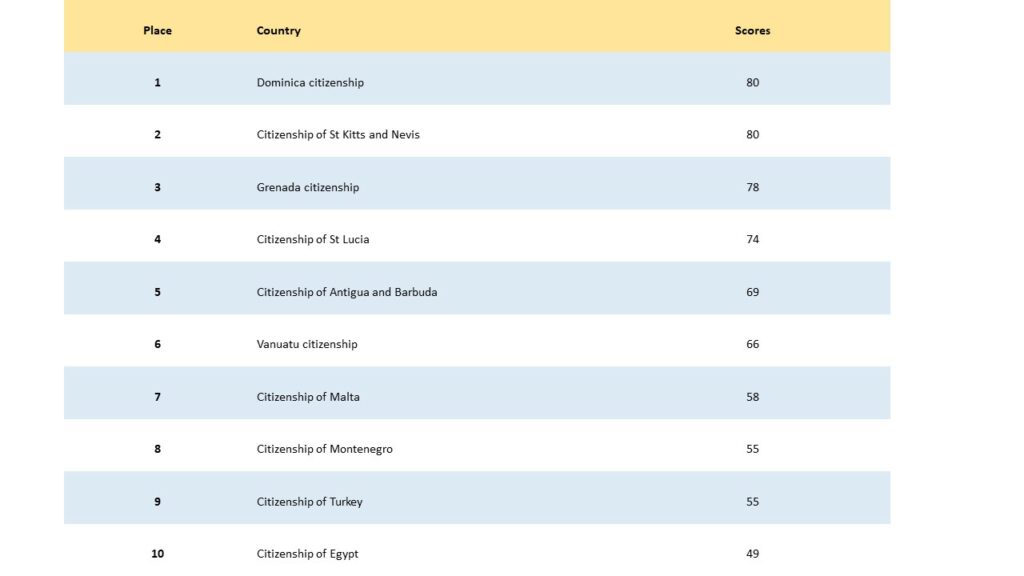 The CBI Index has been compiled since 2017. Nine main criteria are taken into account in the assessment:
Freedom of movement around the world,
Standard of living in the country,
Minimum program investment,
Whether there is a residency or visitation requirement,
Time is taken to become a citizen,
Ease of application processing,
The strictness of security clearance,
Ability to include family in the application,
The reputation of the program in the investment market.
For many years the demand for "Plan B" passports and citizenships has been growing at an astonishing rate. Investor's incentives vary, but the typical reasons for applying include security purposes, expanding visa-free travel and enhancing global opportunities including education and business prospects. In recent years there has also been a substantial surge in interest from applicants looking to improve their tax situation, specifically US citizens.
The Caribbean Citizenship Investment Programs have also been working in favor of the Middle Eastern as among the top twenty countries applying for investor visas, residency and citizenship almost half of them are countries in the region including Pakistan, United Arab Emirates (UAE), Saudi Arabia, Lebanon, Jordan, Turkey, Qatar, Iraq, and Kuwait.
For more detailed information on the requirements for obtaining Caribbean Citizenship Investment Programs, please contact one of our advisers in the UAE, Denmark or Canada, we will accompany you and your family until you obtain the Caribbean Citizenship Investment Programs.
If you have any questions or comments about the any of the Caribbean Citizenship Investment Programs, you can share them with us in the comments section.