Cross Border Freedom Exclusive Report on the Annual Global Citizen Event – December 2021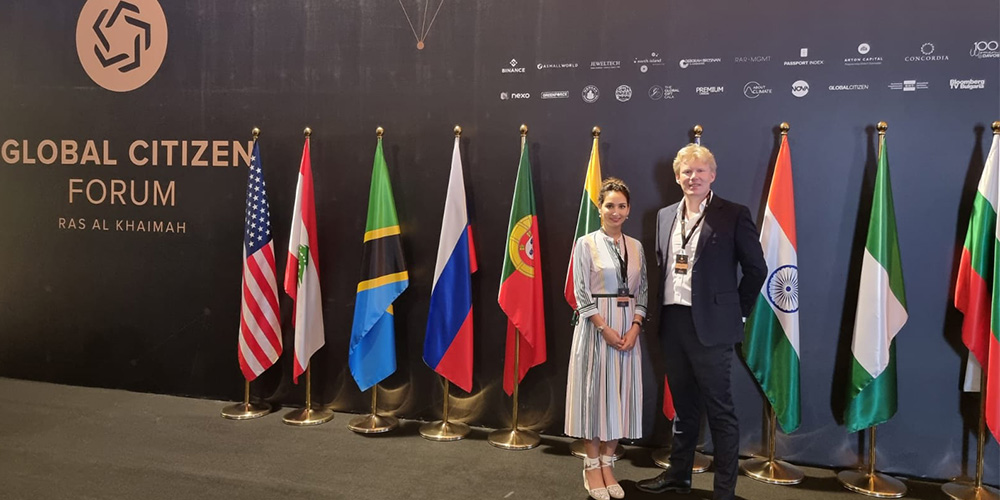 The mainboard of Cross Border Freedom is proud to be part of a prominent annual summit on global citizenship curated and hosted by the Global Citizen Forum.
This latest event titled 'The Future in Motion' — A New Momentum for Human Mobility, took place at the Al Hamra International Exhibition & Conference Centre situated along the Ras Al Khaimah coast. The gathering was held under the patronage of Sheikh Saud Bin Saqr Al Qasimi, UAE Supreme Council Member and Ruler of Ras Al Khaimah, and in partnership with Ras Al Khaimah Tourism Development Authority (RAKTDA) on December 12 and 13, 2021.
A Canadian non-profit organization, The Global Citizen Forum is run by a global community of leaders and catalyzers exploring the global citizenship potential for the next generations to come. A series of curated events and experiences have been held in which GCF's membership-based community from across the globe has gathered for their Annual Summit.  They discuss the various ways to take clear actions with measurable impacts.
The Global Citizen Forum event is a culturally rich and diverse global annual hosting a considerable number of world leaders, activists, artists and supermodels, and celebrities. More than 400 guests from over 32 countries around the world including Jewel Taylor, the Vice President of Liberia, Edmund Bartlett, the Minister of Tourism in Jamaica, Matteo Renzi, the former Prime Minister of Italy, Gwen Hines, the CEO at Save The Children UK, Christopher Voss, author and former FBI hostage negotiator, Halima Aden, the professional model and philanthropist, Emi Mahmoud, poet and UNHCR Ambassador and many more. Soren Dam, Neda Azarmehr, and Ross Connon, the mainboard members of Cross Border Freedom, also discussed global citizenship issues with the leaders and guests during these meetings.
They discussed and witnessed important conversations on the many global challenges at the forefront of global mobility while highlighting the importance of facilitating human mobility in a pandemic and post-pandemic context.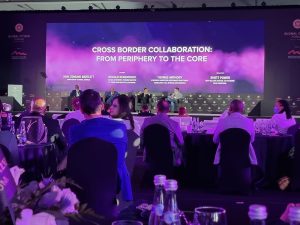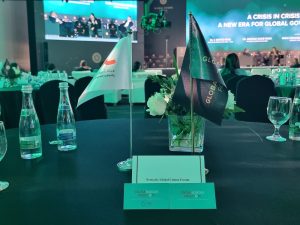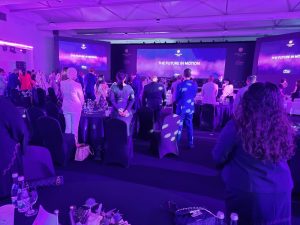 What Happened During the Summit?
Richard Quest, CNN's foremost international business correspondent and anchor of Quest Means Business hosted the talks. On this two-day summit, the speakers had deep discussions on several important topics ranging from blockchain, global governance, inclusivity, and diversity as well as powerful initiatives designed to pass on a more sustainable and resilient future to redefine global citizenship in a post-pandemic world. These discussions resulted in many important key outcomes specifically on the concept of global citizenship as a fluid concept that is structured by inclusivity and diversity.
Armand Arton, the Founder of the Global Citizen Forum said, "We are living through an unprecedented period of human history. Of course, some say the world has seen worse pandemics, wars, natural disasters, and crises. But dear friends, we have reached a crucial crossroad in human evolution, and we must make some important choices together. Not only for ourselves but also for the next generation."
Talimka Yordanova, CEO of the Global Citizen Forum said, "As an organization deeply rooted in the concept of global citizenship, we find it is our duty to stress the undeniable fact that the most pressing challenges humanity is facing today, that require a globally coordinated response."
Maria Fernanda Espinosa, President, 73rd UNGA, commented, "I believe in collective leadership, I believe in the empowerment of citizens. We are in the Global Citizen Forum precisely and we need to really make our leaders accountable for their commitment for the papers they sign."
The importance of female inclusion in the modern world was another crucial matter widely discussed. With a strong female presence in the forum carrying forth essential conversations on inclusion: Nathalie Emmanuel, actress and activist said, "I have many aspirations to try and women and people of color enter into whatever field within the filmmaking industry, opening the doors for new communities and networks of people to get creative and tell their stories."
Afrojac, the International DJ and producer spoke about the importance of passing knowledge to the youth in order to empower them to embrace their uniqueness to achieve greatness, saying: "I want to recycle my knowledge and experience to give to the next generation of artists…I want people not have the problems that I used to have."
The second day of the Global Citizen Forum concluded with a session hosted by Wyclef Jean, entitled "No Borders for the Wicked", where he spoke on the struggles of refugees living in poverty and the critical role that global citizens must take on to empower the youth by making investments in people of poor countries to support them in achieving their desires and dreams.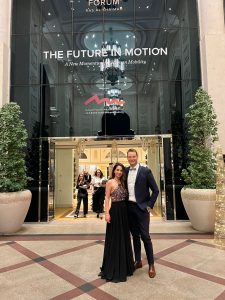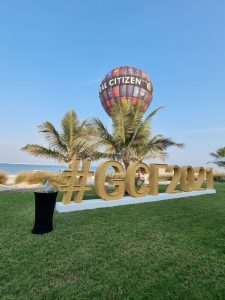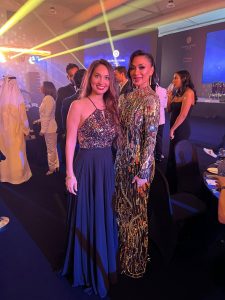 The Impacts Immigrants and Refugees Have on Global Citizenship
The pandemic has worsened the inequality experienced by refugees, migrants, and asylum seekers around the world. They often have to flee from violence, disasters or persecution, these vulnerable groups rarely have easy access to basic necessities, clean clothes, potable water, sanitary facilities, education or COVID-19 vaccinations, or even a safe place to sleep at night. Some of these refugees manage to find shelter in safer countries and start a new life for themselves and others.
Five refugees who have made great impacts on their industry and made the world more beautiful in the process spoke about their experiences including Noubar Afeyan, co-founder and chairman of Moderna born in Lebanon; Yusra Mardini, Olympic swimmer born in Syria; James Madhier, CEO and founder of Rainmaker Enterprise born in Sudan; Karina Hayat, president and co-founder of Prizm Media born in Guatemala; and Hawa Hassan, CEO of Basbaas Somali Foods born in Somalia.
Why Events Like This Matter to the World?
Before the pandemic, the world was mobile but the current model of globalization, however, is not sustainable. Thinking global is the foundation for innovation, growth, and long-term success. And how we deal with the challenge to create solutions to ensure responsible mobility, is the conceptual core of global citizenship.
Governments, businesses, and individuals, all play a fundamental role in the perception and approach of sustainable global citizenship. We all have the responsibility to adopt best practices and sustainable methods through state-run projects or policies, impact investment and profit with purpose, or through the personal choices we make on a daily basis.
For more detailed information on the requirements for Immigration, obtaining Citizenship or Residency by Investment, please contact one of our advisers in the UAE, Denmark, or Canada, we will accompany you and your family until you obtain Second Passport.
If you have any questions or comments about Second Citizenship, you can share them with us in the comments section.