Cyprus Passport Issued for our Iranian Client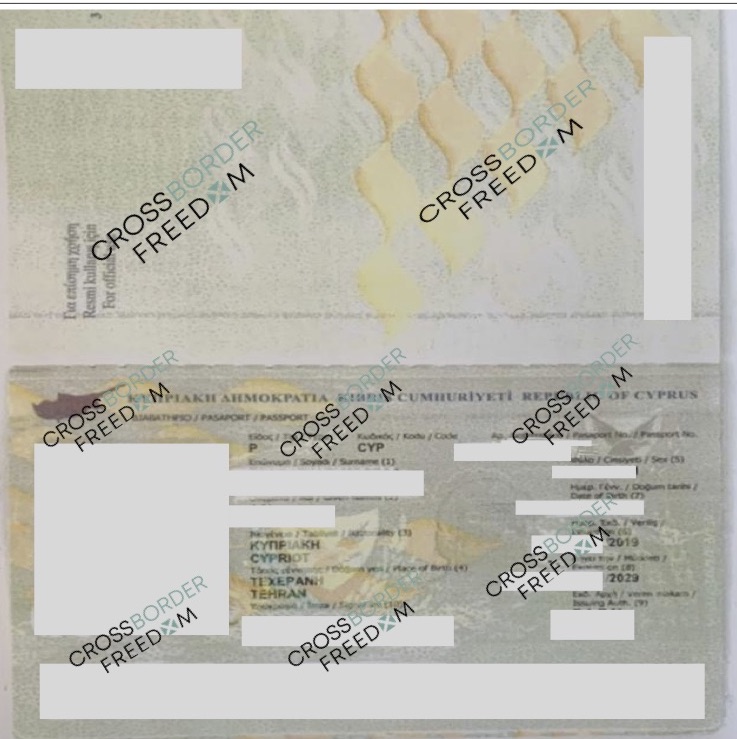 We are honored to declare that one of our clients who applied under Cyprus Citizenship by Investment Program could successfully receive his Cypriot Passport by the end of 2019. He kindly shared the passport copy with us.
He had a trip to Cyprus in the beginning of 2019 to fulfill the administrative processes and purchase the property. He attained the residence permit shortly after submitting his application.
You can obtain Cyprus Citizenship by investing in real estate with below conditions:
Real Estate investment for a minimum of 2 M Euro and maintain the investment for 5 years,
And
Payment of the Non Refundable Government Donation of  150 000 Euro,
And
Keep/Purchase a Residential Property for a minimum of 500,000 Euro for the lifetime after the first 5 years.
Benefits of Applying for A Cyprus Passport
Receiving the Cyprus passport in just 6 months,
Issuance of Residence permit in 5 working days after application submission,
Citizenship and Passport for the whole family including Spouse and children below 28 (If financially dependent and are full time students),
Investor can include the Parents by investment on real estate with a minimum value of € 500,000,
Visa – Free travel to over 160 countries including Canada,
No need to Provide the management experience history, source of income or capital,
Interview waved for eligibility assessments to get Citizenship and Cyprus Passport,
The citizenship can be passed to future generation,
No need to reside in Cyprus or knowing the language of the country to obtain or maintain the citizenship,
Entitlement to work, live or study with an unlimited access to the health systems through EU and UK countries,
Lower educational expenses for children studying in EU,
Dual or more citizenship is allowed,
Tax Exemption or lower taxation than other European countries,
Tax exemption on foreign countries incomes,
The provision of services to citizens individually and collectively in EU countries without any hindrance,
Freedom of transferring funds between EU countries,
Freedom of Possibility to purchase any kind of properties in the EU member states or investment in any kind of economic activities,
Free trade opportunities between 28 EU countries and the market access with about 500 million customers,
Enjoy a country with high social welfare, peaceful and safe with one of the lowest crime rate.
For more information, please contact one of our advisers in UAE, Denmark or Canada, and we will do our utmost to guide you through your Investment and Cyprus Citizenship by Investment process.
To know how the program works, please click here Cyprus Citizenship by Investment Program.