Cyprus Residency by Investing In Azousa Hillside Villas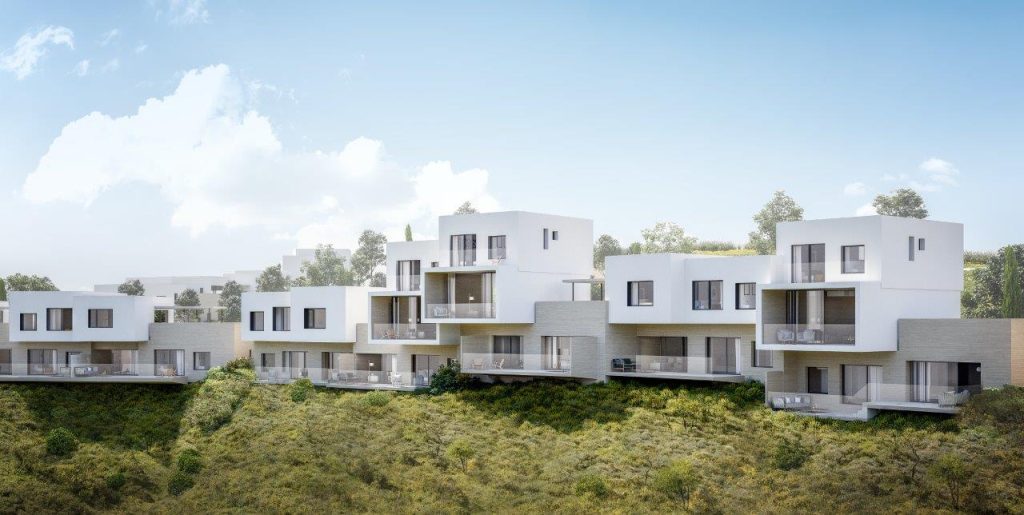 The Cyprus Residency by Invesment Program allows successful applicants and their families to receive permanent Cyprus Residency in two months. The investor can also apply for Cypriot citizenship after five years of residence in the country.
Conditions for Obtaining Cyprus Residency by Investment
In 2022, the following criteria will apply to investors seeking residency in Cyprus:
They need to invest around €300,000 in one of the following categories:
Buying A New Residential Property
This property can be a house or apartment that was purchased for at least 300,000 euros (plus VAT). Or if two properties are worth this amount; they can be purchased from different construction companies.
One of the best investment opportunities to get a Cyprus residency is the Ezousa project. The Ezouza Hills Suites are located in the heart of the Mintis area, facing spectacular vineyards, the stunning Troodos Mountains, and lush golf courses.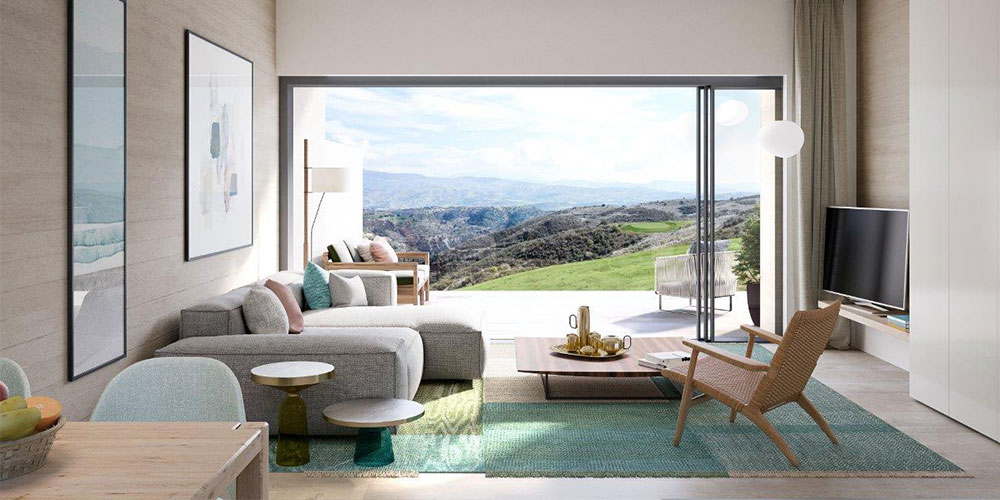 This reasonable and efficient investment is suitable for those who are looking for stylish and modern architecture in a cozy and secluded neighborhood. This project has good access to a spa, a club, and a driving area.
Click here for more information about this beautiful and dreamy residence.
This type of real estate investment is the same as in previous years. The following are added to the investment portfolio for Cyprus residency by investment in 2022:
Buying Commercial Real Estate
Which can either include an office, shop, other real estate hotels, or even a combination of them. At the same time, the property may be resold and used.
Investing in a Cypriote Company's Share Capital
There is also the possibility of staying in Cyprus through the purchase of shares or the establishment of a company in Cyprus. The company must be registered and active in the Republic of Cyprus and have at least five permanent employees.
Investment in Units of Cyprus Investment Organization of Collective Investments
Cyprus Residency by Investment
You can enter and stay in Cyprus with no limitations.
If the applicant visits Cyprus every two years, their residence will not expire.
The spouse, children, parents, and the spouse's parents are also granted permanent residence.
It is possible to benefit from health care covered by the General Healthcare System.
Cyprus Citizenship
After 5 years of actual residence in Cyprus, you are eligible to apply for citizenship.
Further Information
The applicants are not allowed to be employed in Cyprus. They have the right to be employed as Directors in a Company in which they have invested.
Applications can become a shareholder in a Cyprus registered company and receive their shares interest. They also have the right to be managers in those companies without being paid.
Investment money must be transferred from abroad to Cyprus.
The application review will take about 2-3 months.
The authorized person must be present in Cyprus within one year after the approval of the application. They must also travel to Cyprus every two years.
For more detailed information on the requirements for obtaining Cyprus residency by Investment, please contact one of our advisers in the UAE, Denmark, or Canada, we will accompany you and your family until you obtain your residency.
If you have any questions or comments about Cyprus residency by Investment, you can share them with us in the comments section.