Cyprus Residency for EU and Non-EU Citizens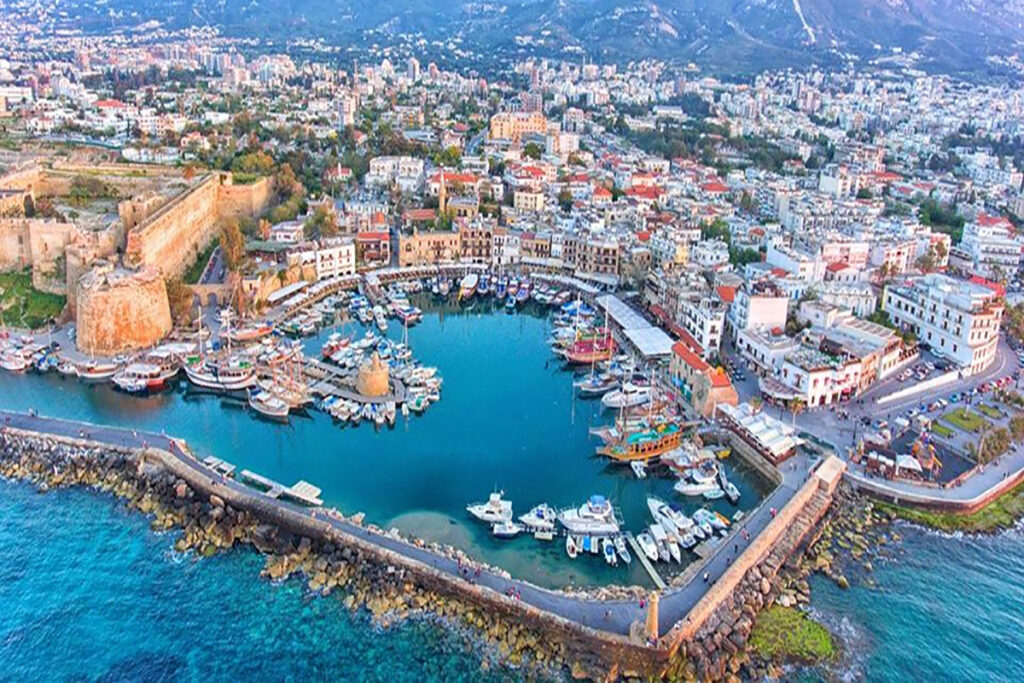 Easy immigration process in Cyprus
Although the immigration process seems time consuming and complicated, the Cyprus immigration pathway is so straightforward, fast, and easy that there is nothing you worry about. The immigration procedures in Cyprus are desirable for both the EU residents and visitors from non-EU countries.
Being familiar with the basic rules of Cyprus immigration will save you a lot of time and money and help you reach your desired goal.
The Cyprus immigration process varies for EU residents and non-EU citizens.
 Cyprus immigration process According to the nationality
EU residents and non-EU citizens should follow different instructions in order to be eligible for Cyprus residency permit.
EU nationals / residents:
EU member states are permitted to enter and stay in Cyprus visa-free for 3 months. They can also be able to take part in economic and financial activities in Cyprus without any required paperwork.
Additionally, those countries who are member of European Economic Area (EEA) including Iceland, Liechtenstein, Norway, and Switzerland can be included in the above same rules, too.
To live and work in Cyprus, this group needs to apply for a Registration Certificate for EU Nationals known as yellow slip.
In the case of staying more than 3 months in Cyprus, the applicants need to ask for Registration Certificate for EU Nationals known as yellow slip written on a yellow paper. This yellow paper will allow you to reside and work in Cyprus for more than 3 months and then you will be able to apply for the medical card, enroll your children in a school, and register your car in Cyprus.
To get the yellow slip, you require:
To apply for the yellow slip during the first months of your stay through submitting an application in a local immigration office,
To book an appointment with a lawyer in one of immigration office at least 3 or 4 weeks before the 4-month deadline to apply for this permit,
To prepare all the required documentations such as proof of employment, proof of address, valid passport, proof of health insurance, and so on.
It should be noted here that this certificate won't expire even if you leave Cyprus and there is no need to re-apply or renew it.
Non-EU citizens
 Temporary Residence: For travelling for business or leisure to Cyprus, you need to apply for a short-stay visa which is valid for 90 days. However, in the case of staying more than 90 days, you have to apply for a temporary residence permit known as pink slip, written on a pink paper, which allows you to reside on the island temporarily. Obtaining this paper, you are permitted to stay in Cyprus for 1-4 years. This pink slip can be named as student visa, employment visa, and visitor visa depending on purpose of your staying in Cyprus.
Permanent Residence without investment: Having specific legal requirements, these people can be given permanent residency of Cyprus. The applicants need to fall into one the following categories:
Categories A-D: Those non-EU members who are going to work as self-employed in mining, trade, science, and agriculture areas,
Category E: Foreigners who have been offered permanent employment in Cyprus with no local competition,
Category F: An individual with no business or trade or job in Cyprus, but with a safe annual income of at least EUR9, 568 to live on the island.
Permanent Residency by investment: Anyone who meets some certain legal requirements can obtain Cypriot residency through Cyprus residency by investment Program. In other words, the applicants who can make the minimum investment of EUR300,000 in properties in Cyprus are eligible to get the permanent residency of this country.
 Two ways of obtaining the Permanent Residency in Cyprus by Investment
To obtain the Permanent Residency of Cyprus, there are two ways:
The Fast Track,
The Slow Track.
The major differences between these two ways include:
There is a minimum investment criterion for the Fast Track, while there is no minimum investment criteria for the Slow Track.
The Fast-Track procedure takes 2 months. The Slow Track procedure takes 12 months to complete.
The applicants need to invest a minimum of EUR300,000 in real estate under the Fast Track. On the other hand, although there is no minimum with the Slow Track, the applicants are still supposed to buy a residence in Cyprus for one year upon the application's approval.
However, for both the Fast and Slow Tracks, the investors must have an enough annual income for living in Cyprus without the need to work.  According to the law, the annual income should be at least EUR9,568.17 with the Slow Track.
2021 updates of Cyprus Permanent Residence Permit (CPRP)
As a popular program, the Cyprus Residence Program by Investment has been improving over the years and offering new options to the applicants. The government of Cyprus imposed new changes on the country's Permanent Residence Permit (CPRP), for the first time since 2016, for non-EU national investors in Cyprus. This is the third revision of the program overall.
The amendments impact neither the minimum amounts of investment nor the qualified members of family. But these changes are only related to the investment options. It means that the main applicant, the spouse, the parents and parents-in-law as well as their financially dependent children up to the age of 25 years old are still eligible to apply for the residency of Cyprus.
The details of the new regulations in Cyprus Permanent Residency are as follow:
Investment options:
According to the new amendments, new investment options are introduced in spite of unchanged minimum investment amount of EUR 300,000.
Invest in commercial properties such as offices, shops, and hotels: They can be either new or resale.
Invest in the share capital of a Cyprus company: The applicants need to physically present in Cyprus and employ at least 5 persons in the company.
Invest in compartments of Cypriots UCITS (AIF, AIFLNR, and RAIF): The applicants require to provide the funds from abroad. To maintain the permit, this investment should also be kept or replaced by another investment of the same greater value.
Qualification's requirements:
In order to be accepted to apply for the Cyprus' permanent residency under the new amendments, the applicants need to meet the following criteria:
To prove a secure annual income of at least EUR 30,000 for the main applicant: The income can be earned from employment, pensions, fixed deposits, dividends, and rentals. EUR 5,000 is added for every dependent person (spouse and children) and EUR 8,000 for every dependent parent or parent-in- law.
To earn the income from abroad: In the case of investing in new residential units, the applicants are supposed to earn the income from sources outside Cyprus. Otherwise, the income can be derived from sources within Cyprus. It makes no difference between the applicant and the spouse income. Both of them can be considered.
To provide a criminal record: All of the applicants, either from their country or if they are resident of Cyprus, need to have a clear record.
Permitted and non-permitted actions for the applicants of CPRP:
No longer need of a deposit in a Cyprus bank: The applicants of Cyprus permanent residency no longer require to have a pledged deposit in a Cyprus bank account.
No permission for any kinds of employment but just the manager of the registered company in Cyprus: Although the applicants can be the director in the company in which they invest, they cannot undertake any other sorts of employment in Cyprus.
No salary for the position of director: The applicants receive no salary as the director of the company in which they have registered in Cyprus. However, as a shareholder in the company, they can receive the dividends.
Required documentations for investing in any categories other than new residential properties: If the applicants want to invest in categories besides the new residential properties, they need to present rental agreement, sales agreement, or title deed.
 If you have decided to do business, invest or relocate in Cyprus, please contact one of our advisors in UAE, Denmark or Canada, and we will do our utmost to guide you through your Cyprus Residency by Investment process.
Don't hesitate to comment if you have any questions relating to Cyprus Golden Visa and Cyprus investment requirements.