CYPRUS; The Fastest Way to Get EU Citizenship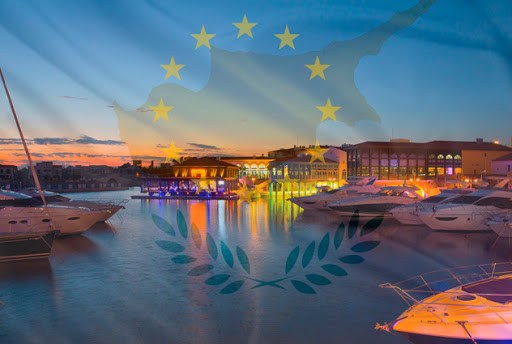 Some businessmen feel limited and not able to conduct a business in profitable foreign markets. It doesn't make a difference how great your business is, your passports can become an obstacle to the expansion of your business in certain countries. Back in the time the only way to have a passport from another country would demand being a resident in that country for a certain period of time, or to have some family connected to that country. But not anymore!
Many countries including EU countries, now offer another way of getting a second passport. The quickest and the easiest way to get a second passport is referred as "Citizenship by Investment"; It has opened its way between many groups including businessmen who find is quiet popular way of getting the access to the foreign markets and European businesses.
A Second Passport from an EU Country
A second passport from an EU country allows the holder to live, travel and work anywhere within the European Union without visa requirements. The holder would enjoy the same legal rights as a natural born citizen of any of the 28 European Union countries and that would include access to educational and welfare benefits as well. Which Of course is the key that will increase both economic and personal freedom, as well as open up foreign markets to any businessman. The EU citizenship process while being complex and time consuming if chosen right can be a piece of cake.
What Are the Benefits of EU Second Citizenship?
Access to the EU Market:
Chances are that as a businessman you'll want to take benefit of the ability to access the European Union's common market. Your EU passport enables you to trade freely in any of the EU's member states and as estimated that gives your businesses an access to nearly 500 million customers.
Freedom of Movement:
You'll have greater freedom of movement between European states. This will depend on whether your country of second citizenship is both in the EU and also in the Schengen area, different countries provide different number of visa-free and visa-on-arrival travel destinations, as Cyprus opens the door of 160 plus countries.
Financial Freedom:
Obtaining an EU passport will allow much greater freedom for the holder to open bank accounts abroad and therefore have the ability to make and receive payments.
Fundamental Rights:
Once resident in an EU member state, you will be able to take advantage of a number of excellent social, educational, legal and healthcare rights that EU members enjoy. The member states of the EU have a vast range of different fundamental rights for their citizens, and depending on your country of residency you can have access to free healthcare, state pensions for old age, education, maternity and paternity provisions and employment benefits.
Residency:
As well as the freedom to work and travel to any of the member states, as an EU citizen you will also find that the barriers to residency are also removed. With citizenship of an EU member state, you will have the right to work and reside in the other member states. It's worth bearing in mind that Europe offers some peaceful places to live, work and eventually retire.
What Is the Fastest Way to Get EU Citizenship?
The speed of obtaining a second citizenship can vary intensely depending on the region. European programs can take years. The Cypriot program won't keep you waiting and delivers a European passport  within only 6 months.
Option 1:
Real Estate investment for a minimum of 2M Euro,
Maintain the investment for 5 years.
And
Payment of the Non Refundable Government Donation of EUR200, 000.
And
Keep/Purchase a Residential Property for a minimum of 500,000 Euro for the lifetime after the first 5 years.
Option 2: Other Investment options:
Investment in real estate, land development and infrastructure projects,
Purchase ذor Establishment or Participation in Cypriot Companies or Businesses,
Investment in Alternative Investment Funds or Registered Alternative Investment Funds, or financial assets of Cypriot companies or Cypriot organizations that are licensed by Cyprus Securities and Exchange Commission,
Investments in the shipping sector.
An investment in an EU country, and gaining citizenship of that country, would open the gates that were blocking your business development and open up to new markets with millions of potential customers.
For more information, please contact one of our advisors in UAE, Denmark or Canada, and we will do our utmost to guide you through your investment process of obtaining Cypriot citizenship.
If you have any questions about Cypriot Citizenship Process, please feel free to relay your comment below.