Dominica Citizenship by Investing in Unique Intl. Airport Project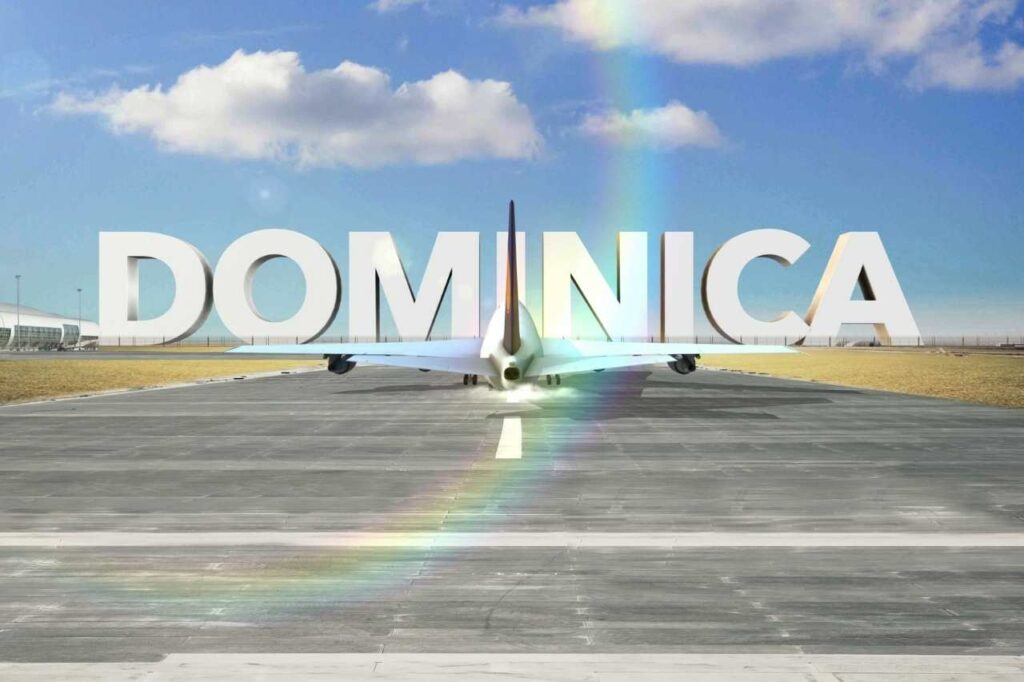 Undoubtedly, every investor is looking for reliable, successful, and profitable projects for foreign investment to achieve long-term benefits and enjoy return of investment. Which project can be more magnificent and trustworthy than an international airport?!
You can increase your global reputation by investing in a unique project in a country near the United States at an affordable cost!
With nearly three decades of experience, Dominica's CBI Program is consistently ranked among the world's best CBI programs. The reason behind this success is that the island has always offered projects with global reputation and high standards and quality. Now, another big step has been taken by the government to introduce a unique project.
Top Construction Project Introduced by the Dominican Government
Dominica prime minister has signed an agreement for the construction and development of a new international airport in the country. He declared that the construction work on the international airport will be a major priority for Government in 2021.
This project will be solely funded by the country's Citizenship by Investment Program and is expected to be completed by 2025.
While the establishment of a great project like this alone is amazing news, more good news is on the way. In fact, the long-term benefits of this project will lead to the further development of this country. In point of fact, the expansion of the country's airlines will boost international trade due to the ease of travel to this beautiful and developing island.
The program's transparency in providing information and introducing approved projects are the strong points of this investment scheme. It is noteworthy that the funds from Dominica CBI program have contributed to constructing a state-of-the-art hospital, an expansive housing project, and 12 health centers on the island.
Who is looking to obtain a Dominica passport?
Citizens and expats from the Middle East, particularly from the United Arab Emirates, are the top investors participating in this program, due to its variety of benefits.
Business owners certainly do not tend to put all their money into one portfolio. So, with just USD$ 100,000, which is the minimum investment in the Dominica program, they can invest in the future.
Although financial goals are an important part of any investment plan, if the benefits of a successful construction project bring countless benefits to you and your family, are you reluctant to take on more benefits?
The advantages such as the affordability and visa-free travel to more than 140 countries will be tempting for anyone.
Another strength of this program is its comprehensive support of the investor's family so that the applicants can include all their family members in the profit of this investment! Therefore, if you want to apply for a second passport with your parents and siblings, the Dominica Citizenship Program is definitely the right program for you.
The top choice of investors to obtain Dominica Passport is through non-refundable donation to the Economic Diversification Fund (EDF). The amount of contribution varies according to the number of applicants:
100,000 USD – Single Applicant,
150,000 USD – Main Applicant and Spouse,
175,000 USD – A family of 4 (except siblings),
50,000 USD – Each sibling (aged 18-25),
25,000 USD –Any additional dependent, and also each sibling under 18.
And the payment of additional expenses.
The second option is purchasing an authorized real estate with the minimum value of USD 220,000 and keeping it for 4 years. Additional Governmental Expenses include:
25,000 USD – Main applicant,
35,000 USD – Family up to 4 (except siblings),
50,000 USD – Family up to 6 (except siblings),
70,000 USD – A family up to 7 or more (except siblings),
50,000 USD – Each sibling (aged 18-25),
25,000 USD – Any additional dependent, and also each sibling under 18.
And the payment of additional expenses.
The short process of obtaining a Dominican passport is another reason that has significant importance for investors in the world's current situation. The waiting time to receive a Dominica passport is between 4 to 6 months, after which the investor can easily travel to more than 140 countries for business or take advantage of business opportunities in Dominica.
For more information, please contact our advisors in UAE, Denmark or Canada, and we will do our utmost to guide you through your Dominica Citizenship by Investment process.
Do not hesitate to comment below, if you have any question or experience in this regard.