Dominica Lifts Some Restrictions on Citizenship for Some Nationalities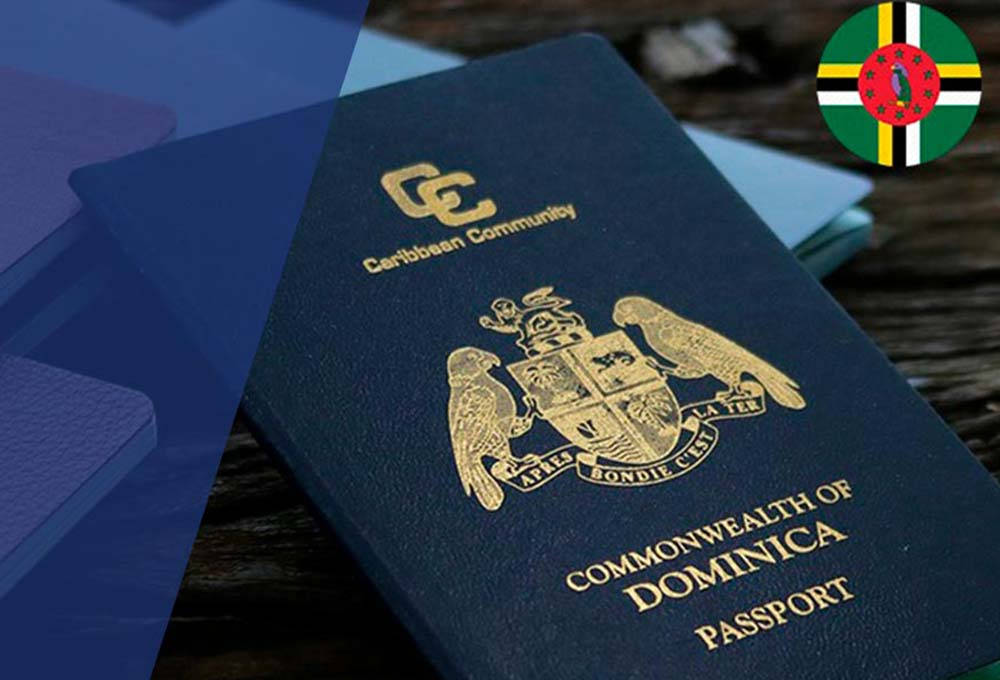 According to a statement posted on the INVESTMENT MIGRATION INSIDER website since last week, Iranian citizens residing in the country, who until recently were on the list of nationalities banned for Dominica citizenship, will no longer be barred from applying. Since 2020, Dominica has imposed a ban on Iranians living or working in Iran, and only those who had lived outside of Iran and whose income had been provided from outside Iran for the ten years before applying could receive citizenship.
Therefore, from May 2022, all Iranian citizens are free to apply for Dominica citizenship and passport if eligible.
Even though more details have not been released yet, the statement says that the citizens of Syria, northern Iraq, North Korea, Belarus, Russia, North Sudan, Kurds and Chechens are no longer allowed to apply for a Dominica passport by investment.
In this statement, "Northern Iraq" is a diplomatic term for Iraqi Kurdistan, as the CIU statement indicates, referring specifically to a number of Kurdish cities:
[…]This includes specific nationals from the Kurdistan region of Iraq, namely nationals from the cities of Erbil, Amedi, Dahuk, Kirkuk, Lalish, Raniya, Soran, Sulaymaniyah and Zakho.
Although it is not uncommon for citizens of an autonomous region to be excluded, it is not uncommon in the CBI industry. In 2018, Dominica banned Chechen citizens, who are officially part of Russia, from applying for citizenship. This restriction was later lifted, but since March this year, Chechens have once again been denied Dominican citizenship by investment; But this time, not because of being Chechen, but because of their Russian nationality!
CBI Industry Confusion in Defining the Kurds
While the nationality of particular individuals is easily determined, the definition of their origin is more complex at the sub-national level. For example, is an investor born in Erbil (the capital of the Kurdistan Region) but raised in Baghdad barred from applying for Dominica citizenship? Those who work in the citizenship by investment industry need more detailed guidance from the CIU Dominica.
In addition to Syrians and Kurds, citizens of Russia and Belarus will be completely barred from CIP Dominica, while citizens of North Korea and Sudan (but not South Sudan) will only be allowed to apply for Dominica citizenship if they:
Have not lived in these countries over the last 10 years,
Have no significant assets there,
And have not carried out any business activity or the like, in whole or in part, in or with these countries.
From March 2022, the CBIU will refuse to accept any new applications submitted by nationals of the aforementioned countries, but Dominica will continue to review applications already submitted.
The Dominica Citizenship Unit has updated its CBI application list. To apply for citizenship, you must be at least 18 years old, have a good reputation and no criminal record, and be able and willing to participate and successfully complete the due diligence.
Benefits of Obtaining Dominica Citizenship by Investment
Dominica Passport is a powerful and valid passport that allows you and all your family, including spouse, children, parents and siblings under the age of 25 and dependent on the main applicant, to enjoy the following benefits:
Ability to travel freely to more than 140 countries, including the European Union, the United Kingdom, Hong Kong, China, Singapore and South Korea
Ease of obtaining 10-year residency in the US, Canada and Australia as soon as you receive your passport
Ease of admission for children in the best schools and universities round the world
Fast process of obtaining a second citizenship in less than 4 months
No need to be physically present in Dominica
No need for a university degree or language proficiency
Ability to open bank accounts worldwide
Ability to register companies worldwide
Use of tax incentives in Dominica and the Caribbean
Ways to Obtain Dominica Passport By Investment
To get a second passport from Dominica, there are currently two active investment options:
Pay $100,000 non-refundable contribution to the government of Dominica.
$220,000 investment in Dominica Government Approved Real Estate Projects.
For more detailed information on the requirements for obtaining Dominica Citizenship by Investment, please contact one of our advisers in the UAE, Denmark, or Canada, we will accompany you and your family until you obtain your Second Passport.
If you have any questions or comments about Dominica Citizenship by Investment, you can share them with us in the comments section.