Dominica Passport Issued for another Client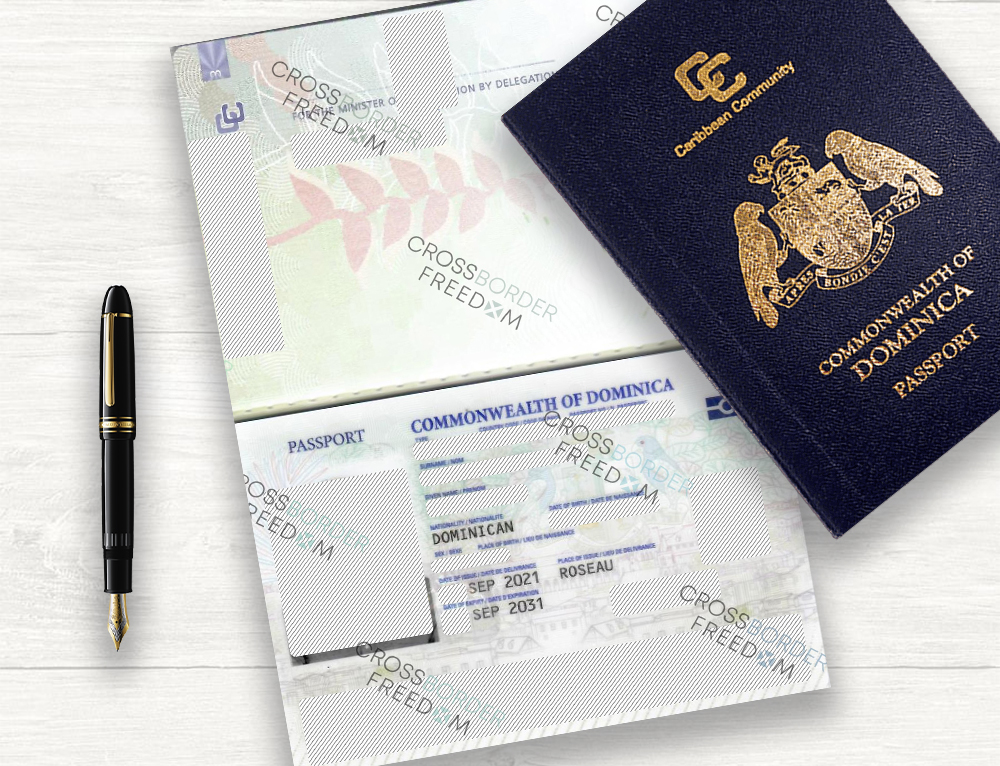 The issued passport in September 2021 for another applicant of Dominica Citizenship by Investment
For the fifth successive year, the Commonwealth of Dominica was ranked as offering the world's No. 1 Citizenship by Investment Program along with Saint Kitts and Nevis, according to the 2021 CBI Index, published by Financial Times' PWM magazine.
Dominica came first in the CBI Index yet again, scoring maximum points in six pillars, including the new ones added this year, measuring family appeal, and the Program's certainty. Other pillars Dominica scored top marks in include strong due diligence, ease of processing, lack of mandatory travel or residence, and affordable minimum investment outlay.
"Emerging for the fifth consecutive year as the world's best CBI Program, Dominica balances an excellent reputation for meeting the needs of investors with strong due diligence, a low minimum investment outlay, efficient processing, and a renewed focus on family reunification," the report says. Researcher James McKay makes a good point of the recent changes to the definition of 'dependant' and post-citizenship additions under Dominica's CBI Program. He believes that Dominica offers one of the most sibling-friendly Programs, which makes provisions for wider age eligibility. Similarly, those who have already obtained Dominican citizenship via CBI can now add more dependants after the initial application, such as newborns, new spouses, and pre-existing dependants.
As regards how 'certain' Dominica's CBI Program is, the researcher notes that, having been established in 1993, it has "stood the test of time". The report concludes that Dominica is "a highly reputable destination for second citizenship." Moreover, the report notes the island's welcoming environment: "countries like Dominica offer verdant nature, sunshine, clean air, and year-round access to lush fruit and vegetables."
Individuals and families wishing to obtain Dominica's citizenship must first pass a series of due diligence checks. Once successful, they can either make a minimum contribution of US$100,000 to the Economic Diversification Fund or invest at least US$200,000 in pre-approved real estate.
Applications can only be submitted through an Authorized Agent. Processing takes three months on average. In light of Covid-19, the CBIU has temporarily allowed Authorized Agents to submit applications online, with the original documentation required at a later stage.
For more detailed information on the requirements for obtaining Dominica Citizenship by Investment, please contact one of our advisers in the UAE, Denmark, or Canada, we will accompany you and your family until you obtain Dominica Passport.
If you have any questions or comments about Dominica Citizenship by Investment, you can share them with us in the comments section.