Dominica Passport Issued for Our Respected Client in June 2020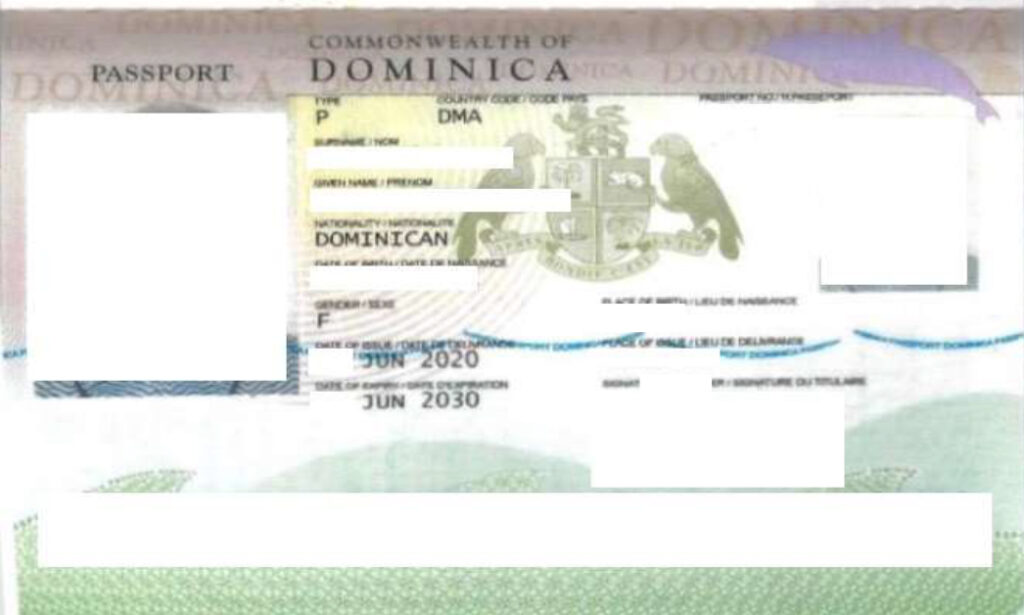 Proud to announce that another Passport is issued in June 2020 for our client who applied under Dominica Citizenship by Investment Program.
Dominica's citizenship under investment program has a long and distinguished history which was established in 1993 and is enshrined in statute. Subject to fulfilling requirements, investors in approved real estate projects are offered the opportunity to become citizens of the Commonwealth of Dominica.
Dominica rewards the investors in 2020
Foreign investors are invited to apply for Dominica's Citizenship under Investment Program with their families. The process is fast and the citizenship will be granted to the applicants within four months.
By investment in Dominica citizens, can live, work, and study in Dominica and have access to healthcare and education systems. Extensive visa-free travel by Dominican passport is another advantage of this program.
Investment Options for Dominica Citizenship and Dominica Passport
Option 1 – Non Refundable Economic Diversification Fund (EDF)
100,000 USD – Single Applicants
175,000 USD – Main Applicant and Spouse
200,000 – Applicant with spouse and 2 children
And 25,000 for each additional dependent.
and Additional Governmental Expenses, Due Diligence, Processing Fee, Certificate of citizenship Fee, Passport Fee.
Option 2 – Real Estate Investment:
Purchasing an authorized real estate to the minimum value of USD 200,000 and keeping it for 4 years.
and Additional Governmental Expenses, Government Fee, Due Diligence, Processing Fee, Certificate of citizenship Fee, Passport Fee per Person, Shares Registration.
Please contact our advisors in UAE, Denmark or Canada, and we will do our utmost to guide you through your Dominica Citizenship under Investment process.