E-2 Visa to the USA through Grenada's Citizenship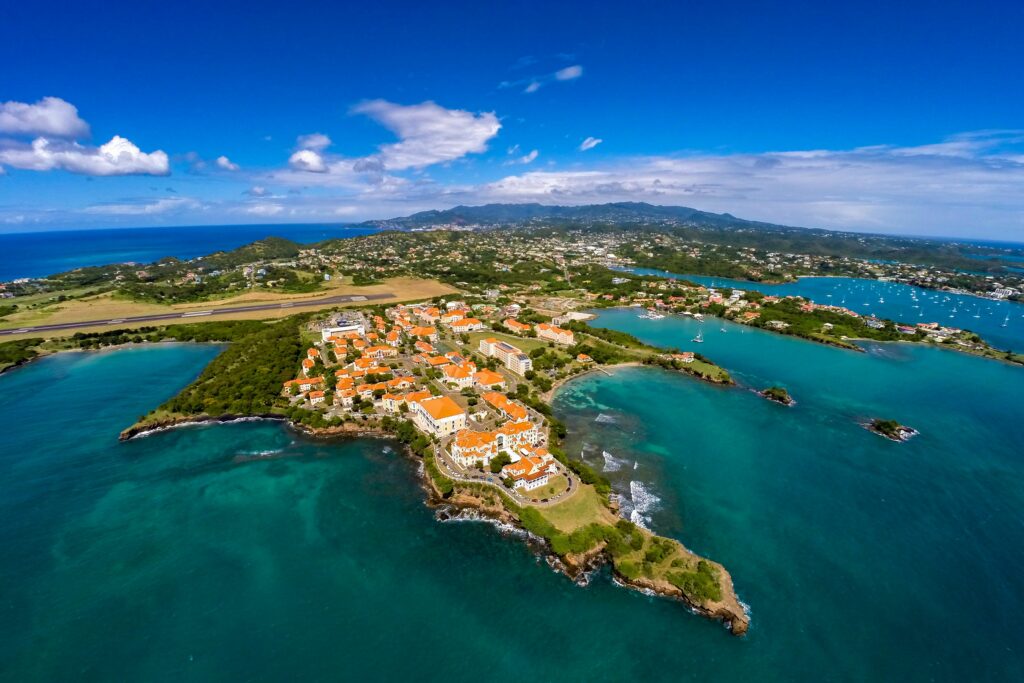 Investor immigrants are usually looking for the best citizenship by investment program to provide high quality of life, security, access, world-class education, health care, and mobility for themselves and their families. More additional benefits lead to more investors. Although no country is perfect, Grenada is often at the top of the list of successful CBI programs. Because of this, Grenada's Citizenship by Investment Program is known as "Ferrari of citizenship"!
The most attractive feature of Grenada's CBIP is its capacity to obtain an E-2 visa to live and work in the United States of America.
In 1989 American President Ronald Reagan signed the E-2 treaty with Grenada. According to this treaty, Grenada citizens are permitted to move to the US to make investment in and also run a business by the E-2 Treaty Investor Visa. Grenada is the only Caribbean country which benefits from this option. Investors are eligible to invest their funds in existing businesses as a co-partnership or they can start their own business in the USA. The minimum amount of investment is not identified, however an applicant is supposed to bring at least $100,000 to be considered as a valid investor. On the other hand, sufficient incomes should be earned from the business for supporting the investor's family.
Upon success in their business in the US, the holders of E-2 visa are able to ask for a Green Card. E-2 visa has no time limits and the investor can keep it as long as his/her business is in operation in America.
It is also possible for the spouses of the main applicants to apply for a US work permit. The holders of E-2 visa are eligible to bring their dependent children under the age of 21 to the US.
Applying for the E-2 visa includes a short processing time between 1-2 months and it brings you the chance of establishing a business in the USA.
Comparing the E-2 Investor Visa to the EB-5 Green Card, the E-2 visa is superior to be applied for due to at least 6 advantages:
Work permit: E-2 visa holders can immediately get work permission in the US, while it takes longer time in the case of EB-5 visa.
Short processing time: the E-2 visa is obtainable in a few weeks. A Green Card application takes more than 2 years.
Small amount of investment: the applicant of E-2 visa needs the minimum amount of $100,000. Green Card applicants require $500,000 to invest in regional center projects or $1 million to invest directly.
Tax benefits: staying less than 122 days in the US through the year doesn't entitle the investor to pay tax on income. While, Green Card holders have to pay income tax.
Control over investments: as the E-2 visa holder, you are supposed to control your own funds. The EB-5 holders haven't full control over the third-party projects investment.
Movement freedom: although the EB-5 visa holders have to reside in the United States 6 months a year, such requirements are not obligatory for the E-2 visa holders.
Only those countries that have signed bilateral investment treaties with the US are qualified to get the E-2 visa to the US. Russia, South Africa, China, Dubai, and some other countries are not among these countries. Therefore, investors in Grenada are very lucky to have the opportunities to expand their businesses worldwide. The E-2 visa is usually issued for 5 years, but it can be renewed so long as the business continues. It should be mentioned that one cannot apply for the E-2 visa before acquiring Grenada citizenship. The last point is that knowing a sufficient level of English is required to satisfy the immigration officer for applying for the E-2 visa.
To be short, Grenada's citizenship brings many benefits to investor immigrants that matches their needs. From fast and easy processing of applying to offering a reasonable place to live, Grenada's well-respected passport facilitates world travel and access to the United States with an E-2 work visa. These advantages plus more other benefits gives Grenada's citizenship program a high position in the international ranking of CBIP around the world.
 The Citizenship by Investment Program of Grenada
Known as the island in the sun and the Spice Isle, Grenada is located in the southeastern Caribbean which consists of the main island (Grenada) and six smaller islands. This small beautiful island country is also well known for its majestic waterfalls, great beaches, tropical rainforests, world-class cocoa, wonderful mountains, and world's first underwater sculpture park!
Some of key facts about Grenada are:
Area: 344 square kilometers,
Capital: Saint George's,
Region: Caribbean and Americas,
Population: 111,450 (2018),
Joined Commonwealth: 1974, following independence from Britain.
With a well-established investment environment, Grenada's citizenship program offers an easy and fast rout to second passport for those who can invest in or donate money to the country. The applicants can acquire permanent residence and citizenship of Grenada either by investing $150,000 as a donation or $220,000 in a real estate projects approved by the government which must be kept for at least 5 years.
The best benefit of Grenada citizenship is eligibility to travel without visa restrictions to 127 countries including the European Schengen States, United Kingdom, China, Singapore, Hong Kong and U.A.E.
Record- breaking of Grenada CIP in 2020
Operating since 2013, Grenada Citizenship by Investment Program has issued thousands of citizenships and passports to foreign families and investors. In spite of the pandemic, Grenada has broken some records in 2020 for the fourth consecutive year.
Compared to 2019, the number of applications raised from 373 to 394 in 2020.
Compared to 2019, the number of approved applications reached a record number from 265 to 375 in 2020.
Compared to 2019, the percentage of rejected application reduced from 11.8% to 8.9% in 2020.
During the whole period of the program's operation, the number of issued passports increased to 1,111 for the first time in 2020.
During the last seven years, it was the first time that the overall program revenue improved 52.4% higher than 2019 and amounted to EC$ 253 million in 2020.
A strong growth happened to the percentage of investing on real estate and it increased to 58.4% and reached to the figure of EC$151 million.
The NTF option tolerated a reduction from EC$88 million to EC$84.2 million in 2020.
As reported by the head of the largest CBI developer in the Caribbean, the most important reason of the Grenada's record performance in 2020 is related to the country's status as an E-2 signatory by which citizens of Grenada are allowed to live and work in the US.
For more information, please contact one of our advisors in UAE, Denmark or Canada, and we will do our utmost to guide you through your investment process of obtaining Grenada citizenship.
If you have any questions about Grenada Citizenship Process, please feel free to relay your comment below.