Grab the Chance Offered by St. Kitts Before December 31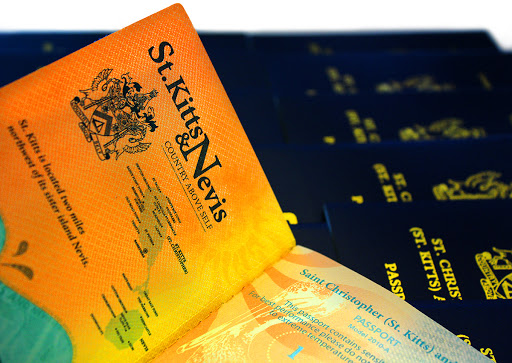 The federation of St. Kitts and Nevis is fast-becoming a magnet for Foreign Direct Investment (FDI) in main sections as, tourism-related real estate, financial services and offshore education. Variety of tax exemptions, the stable Currency (the Eastern Caribbean Dollar ), investor friendly government, E-Government Platform, its family friendly citizenship policies and seamless process, have turned these beautiful islands into the investment poles of the area. And now:
The St. Kitts and Nevis citizenship even easier to attain.
special offer for economic citizens:
On July 3rd the Citizenship by Investment Unit (CIU) of the Federation of St. Kitts and Nevis announced the reduction of minimum contribution, willing families of obtaining the citizenship, must make, in order to become economic citizens. This temporary opportunity and limited offer is only valid between July 3rd 2020 up to December 31st 2020. This offer eases the path of investment under CBI program for the families of four. They are now eligible to contribute 150,000 USD instead of 195,000 USD to the Sustainable Growth Fund under St. Kitts CBI program.
How to Invest in St. Kitts and Navis for Citizenship (Passport):
Option 1 – Non-Refundable Contribution to the Sustainable Growth Funds (SGF)
Option 2 –  Real Estate Investment
 Benefits of St. Kitts and Nevis Citizenship (Passport)
Fast processing time between 6-8 months
Visa-free travel to over 138 countries, including United Kingdom, Hong Kong, European Schengen States and India
Inclusion of dependent children under 30
Inclusion of dependent parents or grandparents over 55
An access to the healthcare system and hospitals
No residency requirements
Permitted Dual-citizenship
lifetime Citizenship
Non-mandatory business, source of Income, education and English language proficiency proof
No interview
Minimal taxation _ No wealth, gift, inheritance, foreign income or capital gain tax
Secrecy of bank system
Non-mandatory conscription
Grab the chance and travel freely to 138 countries and enjoy the fabulous benefits of St. Kitts and Nevis citizenship in only 6-8 months!
If you wish to invest in St. Kitts and Nevis, please contact one of our advisors in UAE, Denmark or Canada, and we will do our utmost to guide you to choose the best Citizenship Investment programs.
Do not hesitate to relay your comments below, if you have any experiences or any questions relating Saint Kitts and Nevis' CIP.