Grenada Passport Issued for Our Respected Client in April 2021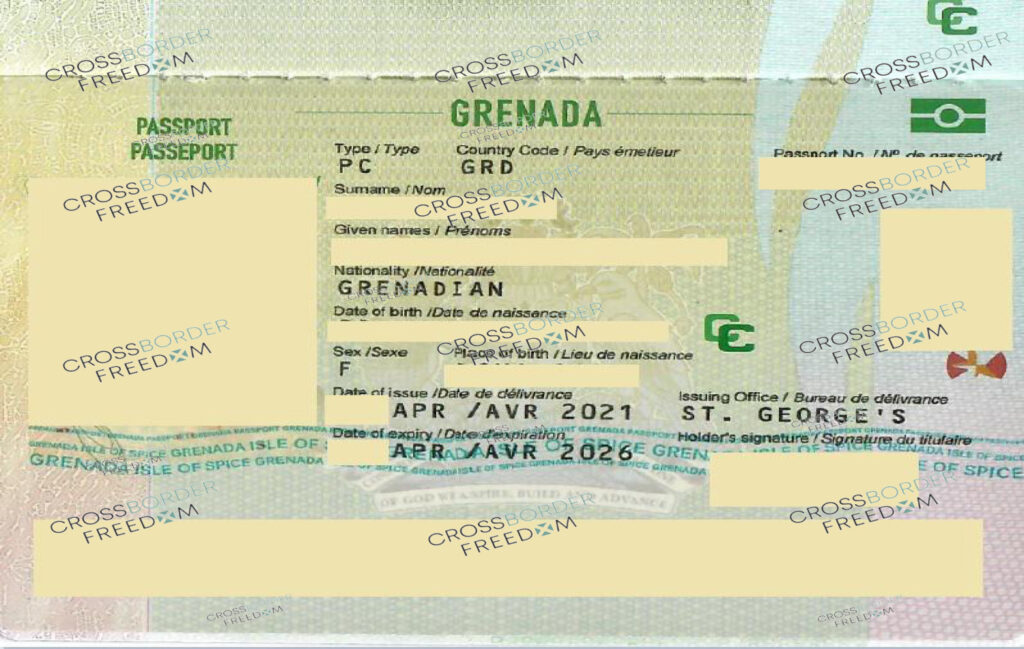 Proud to announce that another Passport is issued in April 2021 for our client who applied under Grenada Citizenship by Investment Program.
There are two options to invest in Grenada and gain second Citizenship by Investment.
Option 1 – Non-Refundable Donation to the National Transformation Fund (NTF):
150,000 USD – Single Applicant,
200,000 USD – Applicant with spouse and 2 children.
Option 2 – Real Estate Investment:
Investment in an authorized real estate project for 4 years and with the minimum value of 220,000 USD.
It is worth mentioning that in addition to the above investment amounts, additional costs are to be paid.
Benefits of Grenada Citizenship (Passport)
Fast Processing time between 3- 6 months,
No force to prove your business, source of Income, education, English language and interview,
Visa – free travel to over 130 countries, including the European Schengen States, United Kingdom and the UAE,
Possibility of having children below 30, siblings and parents in the application,
Benefit the healthcare system and hospitals,
Minimum reside in Grenada is not required,
Dual citizenship is allowed,
Citizenship is lifetime,
Minimal taxation – no wealth, gift, inheritance, foreign income or capital gains tax,
No tax on personal income,
Secrecy of bank's system,
No force to conscription.
Island of spice or Grenada is located in the Caribbean Sea. It is famous for spice trading business, breathtaking natural beauties and stunning beaches. The population of the country is almost 112,000. The Grenadian passport is the 35th strongest passport in the world.
To know how the program works, please visit Grenada Citizenship by Investment Program.
For more information, please contact one of our advisors in UAE, Denmark or Canada, and we will do our utmost to guide you through your Investment and Grenada Citizenship by Investment process.
Do not hesitate to relay your comments below, if you have any questions or experiences relating to the process of investment in Grenada.