How Does Due Diligence Affect Your CBI Application Process?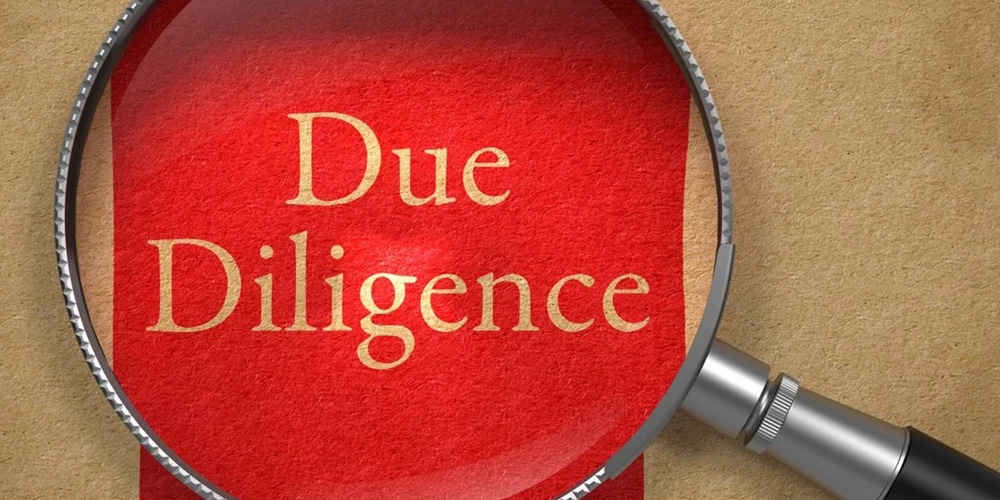 Citizenship by Investment (CBI) and Residency by Investment (RBI) programs are effective methods of making a capital investment and attracting talent and experience that help to improve regional economic growth. However, any significant inflow of cash brings a risk of money laundering or financial misuse for the governments.
A common challenge for citizenship by investment program administrators is being able to quickly and efficiently verify information and claims about an investor's background. It is extremely crucial and may sometimes jeopardize the whole program. For instance, The Cyprus Citizenship by Investment program was terminated on 1 November 2020 because the EU considers these schemes to carry security risks as well as risks of money laundering and tax evasion
Following the EU Commission's proposal to partially suspend the union's visa waiver agreement with the country, the government of Vanuatu has also taken steps to save its citizenship by investment program, by appointing a UK-based due diligence agency as well as a new marketing firm.
On January 12, the EU Commission announced that Vanuatu's CBI program has posed a threat to the security of the EU since applicants were not being properly screened. The Vanuatu government said the program would be thoroughly reviewed "in line with internationally accepted standards," according to an official statement.
According to media reports, Vanuatu will have about two months' time to negotiate with the EU Commission before the partial suspension of the union's visa waiver deal with the country is implemented following the Council of Europe's approval of the measure.
What is Citizenship by Investment due diligence?
Due Diligence agencies are trusted independent organizations supporting governments, regulators, civil society, as well as agents and law firms in reducing risks with Citizenship by Investment (CBI) and Residency by Investment (RBI) programs.
Information can be difficult to find because countries have different documentation requirements, and those who are deliberately abusing or trying to find a way around the citizenship by investment process are developing more sophisticated strategies.  Furthermore, the response and decision-making for applications need to be fast due to increasing competition in the Investment Migration sector.  Therefore, an effective verification process is a vital component of a successful investor migration program.
Closer scrutiny of the investment migration (IM) sector has led to recommendations by civil society and regulators to implement effective enhanced due diligence processes so that only reputable and honest investors are allowed to obtain citizenship.  Each investor application, therefore, requires a thorough and careful audit to decrease any security, financial crime, and reputational risks.  This is known as citizenship by investment due diligence.
This report verifies all vital information necessary for decision-making and presents insight into:
Education credentials
Company associations
Physical address
Employment records
Track records
Competencies
Potential conflicts of interest
Political and criminal links
In addition, business conduct and reputation history are analyzed, and a thorough search is made for hidden liabilities.
You may now feel some anxiety now. However, if you have had clean criminal and financial records and have done your homework before submitting your application, you do not need to worry. One way to reduce the stress this may cause is to make your application with the assistance of an experienced investment migration service provider. Choosing the right investment migration advisor can be the difference between a lifetime of global mobility and security, and years of growing uncertainty and regret. Before accepting you as a client it is important that your service provider runs a background check to ensure you have a high probability to be accepted for the program you are interested in.
The investment migration industry is a truly global one, with service providers operating in over 150 countries worldwide. The pace of business varies greatly and is dependent on a number of factors. This makes it essential to do your research if your goal is to obtain second citizenship or residence in an effective and timely manner.
We recommend asking whether a provider does business at an 'international pace'.
For more detailed information about obtaining Citizenship, Residency, and Immigration by Investment, you can contact Cross Border Freedom experts in the UAE, Denmark, or Canada. We will support you and your family through investing process until you get your Citizenship, Residency, and Immigration by Investment.
If you have any questions, experiences, or comments about Acquiring Citizenship, Residency, and Immigration by Investment, you can also ask your questions in the comments section of this article or in the FAQ section of the website so that our experts can answer them.