How Much Do You Know about Benefits of Cyprus Passport?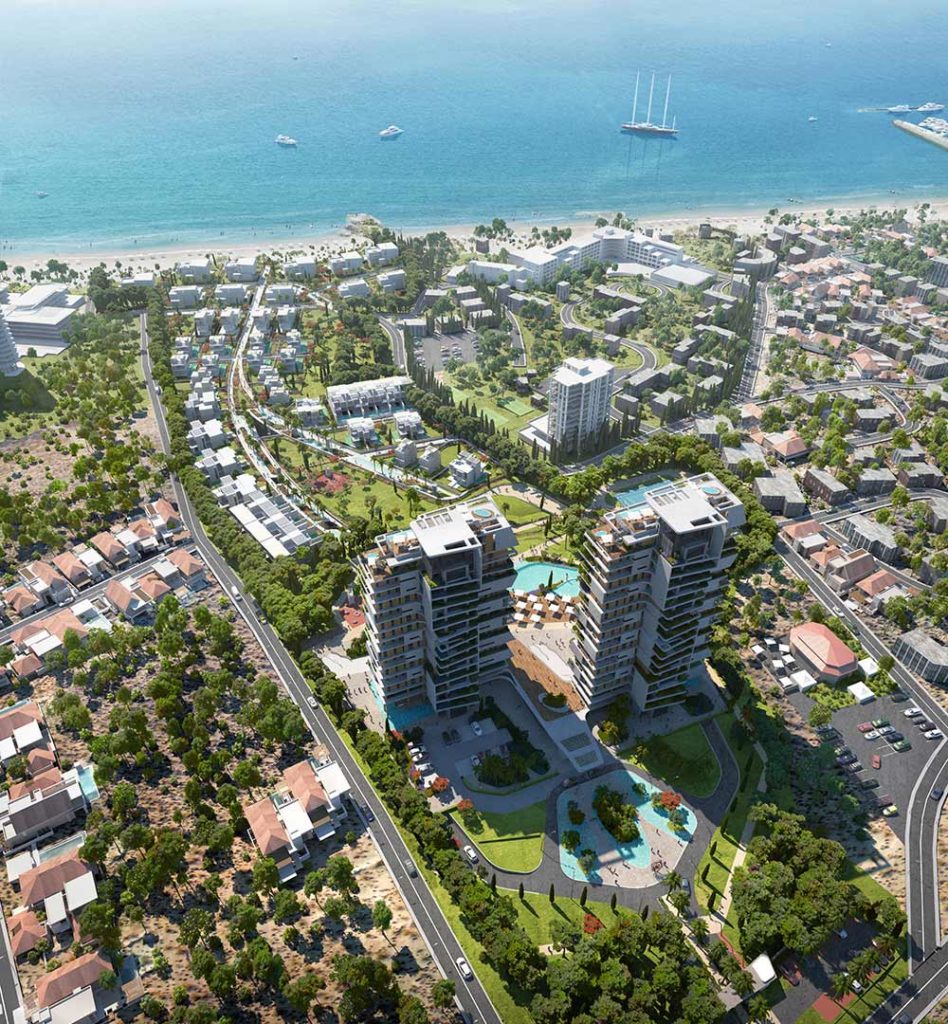 If you ask yourself which countries will give you a valuable European passport shortly after you apply? The answer is Cyprus!
Cyprus, the jewel in the middle of the Mediterranean Sea, became independent from the United Kingdom in 1960 and became a member of the European Union in 2004. The country's currency has been the euro since 2008. Therefore, investing in this country means that you will own a home and capital in a European country.
If you are thinking of investing in the heart of the Mediterranean, with excellent access to Europe and Asia, Cyprus is definitely for you!
Invest in Cyprus to get a European passport!
 Cyprus has experienced acceptable economic growth in recent years and has even expanded its trade ties with the United States. According to the talks between the two countries, we will soon see Cypriot citizens traveling to the United States without a visa.
The Cyprus passport is one of the most prestigious passports in the world. The island's workforce is educated, young, and from different cultures, while their wages are lower than in Europe. The country's banking system is also evolving along with Europe.
By investing in Cyprus properties, you will not only receive your second citizenship but also benefit from a safe, beautiful, luxurious, and quiet home with a unique view of the Mediterranean coast. The luxury properties of this small island are desirable for European real estate buyers.
How to obtain Cypriot citizenship?
Upon fulfillment of initial eligibility criteria, you can invest € 2 million in one of the government-approved options. In general, the following conditions must be met:
The investor must have a minimum age of 18,
All applicants will have to own a Schengen visa,
Applicants who were rejected by another EU country will be excluded from the program,
Have a worldwide clean criminal record,
Make a contribution to the Government in the total amount of 150,000 EUR including:
Donation of 75,000 EUR to the Research and Innovation Foundation of Cyprus, and
75,000 EUR to the Cyprus Land Development Corporation.
Maintain the investment for 5 years.
Keep/Purchase a Residential Property for a minimum of 500,000 Euro for the lifetime.
Why Investing in Cyprus guarantees your future?
Although many programs do not allow family members to be included in the applicant's file, it is possible to obtain Cypriot citizenship for the whole family, including spouse and children under the age of 28 who are students. It is even possible to accompany the parents of the principal applicant, provided that at least € 500,000 is invested (investment in the main applicant's property). So, with the acquisition of Cypriot citizenship, your dear family will be by your side.
It is possible to transfer citizenship to your children. Therefore, it will be a family legacy!
Even if you do not want to live on the beautiful island of Cyprus, with a Cypriot passport, you will have the right to live, work and study in the EU and UK, in addition to unlimited access to the health system in these countries. You can even transfer your capital between EU countries.
As a Cypriot citizen, you will have the freedom to buy or invest in your favorite business, not only in Cyprus but also in EU member states. Moreover, you will achieve the opportunity to trade freely between the 28 member states of the European Union.
These were small examples of the myriad benefits of acquiring Cypriot citizenship. If you are interested in the benefits and methods of obtaining Cyprus citizenship, you can follow the posts related to Cyprus to read more tips.
Invest in Cyprus to obtain citizenship or Purchase Cyprus passport!
Some people may think that the process of investing in another country to obtain citizenship is simply a process of sale and purchase! This thinking is unacceptable because a passport is a valid, legal identity document with an international reputation, not an object to buy!
Receiving a second passport, without the support and advice of experienced lawyers and without knowing the specific laws of each country will only lead to losses!
We assure you that we will be by your side from the beginning to the end of the investment process and will answer any of your questions.
Experience is the greatest asset. And we are proud to share this asset with you.
To get more information, you can call for online telephone or video counseling. Just submit your request, and one of our advisers in UAE, Denmark or Canada will contact you shortly. We will surely do our utmost to guide you through your Cyprus Citizenship by Investment process.
Do not hesitate to comment if you have any questions relating to the acquisition of Cypriot Passport through property investment.