Introducing Malta Residence Visa for the Digital Nomads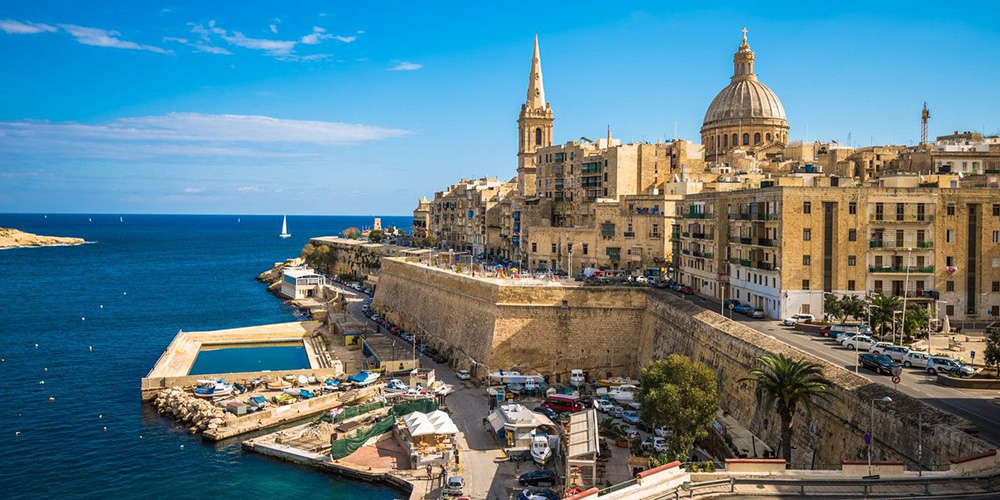 In the last 2 years and due to the impact of the Corona Virus pandemic on tourism, more countries have realized the value of digital nomads to their economy; and thus, many countries started offering visas catered to nomads who work remotely because they do not affect the local job market and at the same time, pump money in the local economy for a much longer period than tourists do.
At the moment countries offering Digital Nomad Visas include Anguilla, Antigua and Barbuda, Spain, Portugal, Norway, Mexico, Mauritius, Iceland, Germany, Georgia, Estonia, UAE, Czech Republic, Croatia, Costa Rica, Cayman Islands, Bermuda, Barbados, and Bali. Malta became the latest to join the list of countries that allow a special visa for digital nomads.
Malta Residency
All those who choose to be a resident of Malta, fall in love with its natural beauty, architectural masterpieces, and the Mediterranean delight that passes through life on this island. Many are also drawn to the various successful industries that are flourishing in Malta such as the gaming industry and the financial services.
Besides the Maltese Permanent Residency Program (MPRP), which grants permanent residency rights to international investors, the Malta Nomad Residence Permit (NRP) has just been launched by the Residency Malta Agency, too.
What is Digital Nomad Visa?
Digital nomad visas are travel authorizations that legally permit the workers on the move to reside in a country. The digital nomad visa allows its holder to work during their stay in another country, provided they are working independently and remotely.
Malta Nomad Residence Permit
For years Malta has been attracting digital nomads and ever since it became a cosmopolitan and multi-cultural hub in the heart of Europe. Malta offers everything to individuals seeking to work remotely from Malta including strong infrastructures, internet connection, airline connectivity, and 300 days of sunshine. English is one of Malta's official languages and is widely used in Malta which makes it another benefit for nomads. Malta, therefore, has it all for those who wish to relocate to Malta while keeping their current employment in another country using telecommunications technologies.
Malta already hosts digital nomads from the EU. This community of entrepreneurial ex-pats brought a new aspect to the country by making the most of Malta's island vibes, a nomad lifestyle, business networking opportunities, and cultural experiences. The Nomad Residence Permit is open to individuals from third countries, who would normally require a Visa to travel to Malta.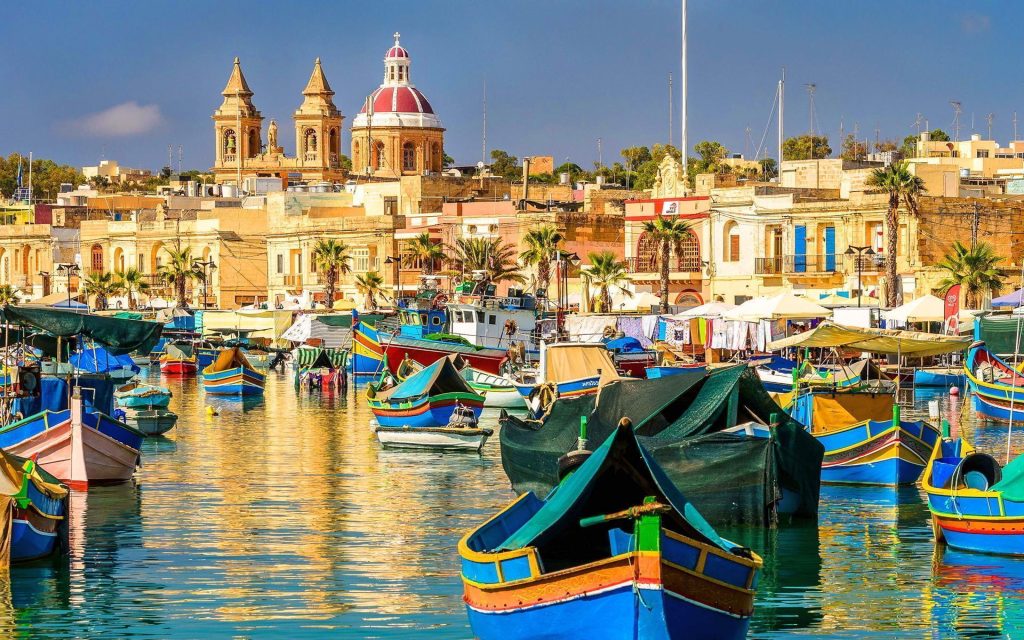 The Malta Nomad Residence Permit Requirements
The Nomad Residence Permit is open to Non-European individuals who can work remotely in Malta, regardless of where the service is offered.
Applicants must:
Have a monthly income of €2,700 (gross of tax),
Hold a valid passport,
Have health insurance,
Rent or buy property in Malta,
Pass a background verification check carried out by Maltese authorities.
There are three categories of Digital Nomads who can be eligible to apply for Malta's NRP. These include individuals who:
Work for an employer registered outside of Malta and have a contract of work, or
Run business activities for a company registered outside of Malta and which the applicant is a shareholder or a partner, or
Offer Freelance or consulting services to clients whose permanent establishments are in a foreign country and with whom the applicant has contracts.
Malta Nomad Residence Visa Validity
A residence permit issued under the NRP is valid for one year and is renewable as long as all the requirements of the Program are kept. For applicants who are interested in staying for less than a year, a National Visa for the duration of their stay will be issued.
Benefits of the Malta Nomad Residence Permit:
Malta's digital nomad visa is essentially 6 months to 1-year residence permit, which is much longer than other digital nomad visas that last 3-6 months.
It's a Schengen visa. This means you have the freedom to explore other European countries (that belong in the Schengen area) with the same visa.
It caters to Non-EU citizens, so anyone can apply for it.
It allows you to bring along your family or your partner. Same-sex partners are included. The family members of Digital Nomads under the NRP including their spouse and minor children may also accompany the main applicants to Malta. Adult children who are unable to cope independently because of any medical condition, disability, or those who are economically dependent on the main applicant may also be considered.
You can apply for the visa online.
The decision is made within 30 days of applying.
The visa costs about 300 euros, which is again much cheaper than other Digital Nomad Visas offered by European countries.
For more detailed information on the requirements for obtaining Malta Residency please contact one of our advisers in the UAE, Denmark, or Canada, we will accompany you and your family until you obtain Malta Residency.
If you have any questions or comments about Malta Residency, you can share them with us in the comments section.