Invest in Greece before the Change in Golden Visa Program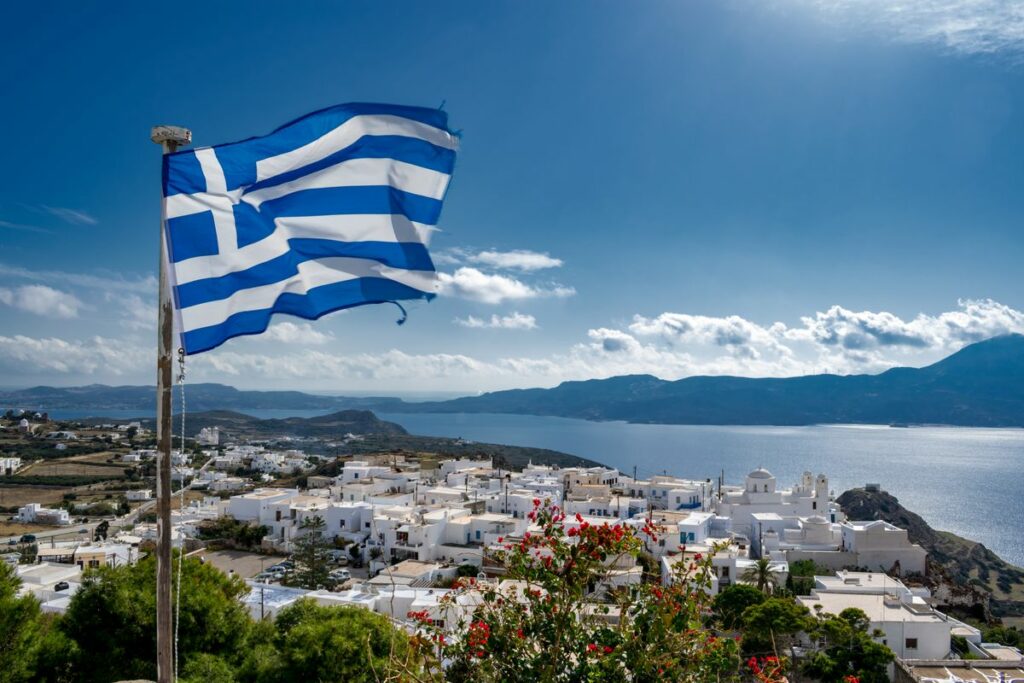 The golden visa program in Greece offers an affordable real estate investment route to permanent residency in Europe. At present, the country does not have any direct program to offer Greece passports to investors, and the only program offered to investors is the Greece Golden Visa program, known as Greece residency through investment.
The Greece Golden Visa offers immediate five-year residency to the investors as well as their family members, while providing free access to the Schengen Zone. It is among the most favorite European residency schemes.
Greece mulls over its Golden Visa Program
Although Greece Golden Visa has already broken European application records in 2018 and outperformed its own past achievements in 2019, this program is under a series of changes as it came to a near halt because of the pandemic and an effort to safeguard the property market.
These changes will impose some limits on property values and introduce incentives for purchasing property outside Attica. The aim of these changes is to revive the real estate market nationwide and to promote commercial and touristic well-being of other regions in Greece which have not still shown any substantial development in comparison to Athens and Thessaloniki.
The focus will be on the Western and Northern regions of Greece. As the government wants to ensure the productivity of this plan and attract potential investors, the amount of investment in these areas will be set at lower prices.
Under the new requirements, buyers have to provide a value certificate for the property they wish to purchase.
The government predicts a jump in demand from Britain during next months. On the other hand, people who are interested in having Greek passport and Greek residency permit can move freely between the UK and the European Union.
In spite of the pandemic and lack of tourist, the average investment of EUR 325,000 makes the Greek Golden Visa program one of the most attractive CBI programs around the world.
 Greece residency by investment (Greek Golden Visa): why and how?
The Greece Golden Visa Program, one of the most affordable residence-by-investment programs, was launched in 2013 and has been very popular among applicants on the level of its other European counterparts, like Portugal, Spain and Bulgaria. Additionally, a remote application process to the program leads to the growth of the number of applicants under the COVID-19 crisis.
Here, we are going to explore the procedures, timeline, and the investment options and benefits of the Greece Residency by Investment Program.
Procedures and timeline
The application can be processed from anywhere between 1-2 months which includes the following steps.
Step 1:
Choose what kind of property you are going to invest in,
Select an authorized agent to take care of your application and it submits the application to the Greece Immigration Office.
Step 2:
Apply for an entry visa at a Greek consultant in your country,
Note: The applicants need to have either a type D national visa or a type C Schengen visa to buy a property in Greece.
 Step 3:
 Fine a Greek property to fully satisfies your requirements by the help of the authorized agent.
Step 4:
Travel to Greece to provide data to the relevant authorities (not necessary if the applicants sign a Power of Attorney with a local law firm in Greece to allow them to complete the remote application process).
Step 5:
 Receive residence permits for yourself and your family valid for 5 years.
Note: If you are interested to be Greek citizenship in the future, you must live in the country and pay taxes for 7 years.
Investment options for Greece Residency
There are several options for investment to acquire Greece Golden Visa. Here is the list of possible investments:
Real estate investment:
 Investment in Real Estate at minimum value of €250,000 (Maintain the investment for a minimum of 5 years),
A 10-year lease agreement signed for hotel accommodations or furnished tourist residences in integrated tourist resorts.
Capital contribution:
 Capital investment a minimum value of EUR 400,000 to a company that has its registered office in Greece (except for portfolio investment companies and real estate investment companies).
Capital investment a minimum value of EUR 400,000 to a real estate investment company that will invest solely in Greece.
Capital investment a minimum value of EUR 400,000 to a closed-end investment company or a closed-end mutual fund to acquire shares.
Purchase of Shares and Bonds:
 Acquisition of Greek government bonds with a minimum value of EUR 400,000 and a residual maturity of at least three years at the time of purchase.
Acquisition of shares, corporate bonds, and/or Greek government bonds with a minimum value of EUR 800,000, which are admitted for trading in Greece.
Purchase of units with a minimum value of EUR 400,000 of a mutual fund in Greece or another country and with the purpose to invest solely in shares, corporate bonds, and/or Greek government bonds in Greece.
Purchase of units or shares with a minimum purchase value of EUR 400,000 of an alternative investment fund in Greece or another country of the EU, which intends to solely invest in immovable property in Greece.
Capital Transfer:
Term deposit of a minimum value of EUR 400,000 to a domestic credit institution, for at least one year.
Some benefits of Greek Residency by Investment
Freedom of movement: visa-free travel within Europe's Schengen Area
Ultimate insurance: economic and political stability,
Access to better chances: being resident of the EU, world-class healthcare system, more business opportunities, high-quality education, and so on,
Minimal residency requirements: only need to pay taxes if applying for the citizenship,
Great place to live: safe and beautiful natural environment with Mediterranean climate,
Short and simple application process: no interview, no language test, no work experience required,
Eligibility for citizenship: apply for Greece citizenship after 7 years of residency.
For more information, please contact one of our advisers in UAE, Denmark or Canada, and we will do our utmost to guide you through your investment and  Greece Golden Visa process.
 If you have any questions about Greece investment programs, please feel free to relay your comment below.