Invest In Marvellous Aquamarine Villas and Become Greece Permanent Resident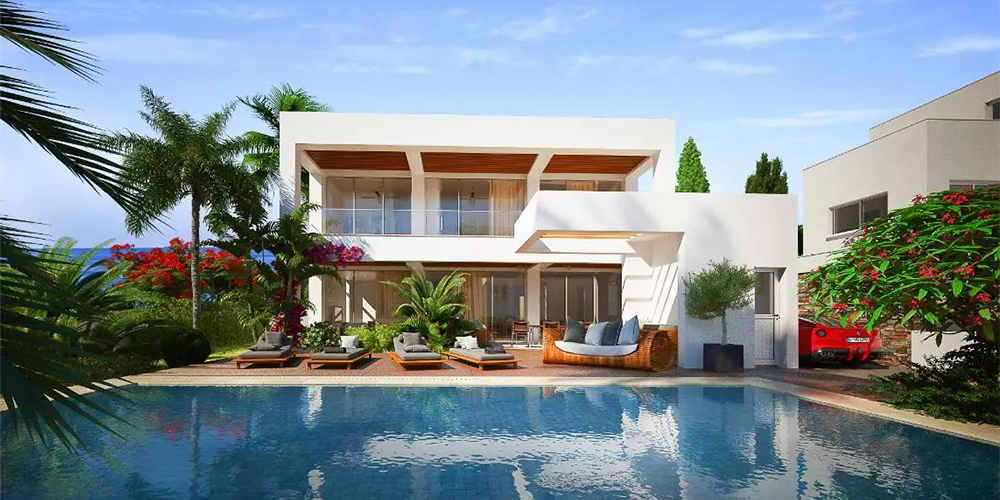 Whether you are looking to guarantee your future and that of your family or looking for a profitable investment or a place to live, Greece has it all. From apartments in historic Athens to luxury villas on scenic islands, the country has a wide range of options along with a Greece residency visa, which is offered through the Golden Visa program.
The Greek Gold Visa has always been a popular choice for investors but has recently attracted more attention. With 1,035 successful applications in 2021, the program saw a 10.3 percent increase over 2020. This increase, despite some significant restrictions on entry into Greece, put the country at the top of the European golden visa market in 2021.
Turkish, Russian, and Lebanese investors accounted for the largest number of applicants in 2020, and their share of total golden visa applications increased from 0.5% in 2020 to 5.1% in 2021.
Affordable Prices Compared to Other European Capitals
While the benefits of a Greek gold visa, such as a low investment threshold and no need for physical presence, are obvious, there are several other advantages to consider, such as the growing attractiveness of the Athens Real estate market with affordable prices which compared to other European capitals are still accessible. In Athens, the price per square meter varies from 3,500 euros to 5,000 euros for the main points of the city center. Investors can buy high-quality homes for 250,000 euros and qualify for the Greek Golden Visa, which is usually the main motivation. With Athens under-construction projects, such as the new Metro line and Hellinikon (Europe's largest investment in green urban infrastructure development), the demands for the Athens real estate market is growing, and investors do not want to miss this opportunity.
The Growing Popularity of Life on the Island
Although the first choice to buy real estate for the Greek Golden Visa is Athens, the demand for the islands is also clearly increasing, which is a result of the growing interest in a simpler and more nature-oriented life after the turmoil we have all been through the past two years. Crete is an important destination because it is both a large island and one that offers good health care and attracts many retirees, especially from Britain and the United States. Corfu and Mykonos are also very popular.
One of these fascinating opportunities is the beautiful Aquamarine project located in the heart of the Paphos tourist area. Located near one of Paphos's most famous sandy beaches, these villas have easy access to a variety of restaurants, beach bars, 5-star hotels, Paphos Water Park, and Kings Avenue Shopping Mall.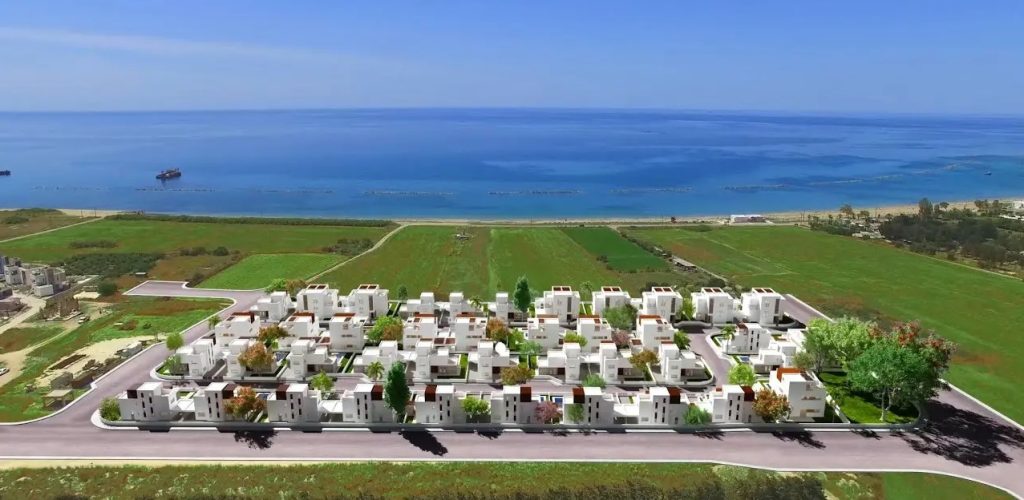 Read more about this project
Investors are looking for a place where they can enjoy a quality life while enjoying the benefits of nature. Greece is an ideal place to do so due to its Mediterranean climate, first-class cuisine, and affordability. A country where work-life balance is easy and, thanks to the "easy life" mindset, living in Greece is less stressful than many of its counterparts in the region.
Post-Pandemic Changes
Visiting Greece during the epidemic was much more difficult than usual. Although nomad lifestyle and remote work have become commonplace, many people who have the resources to do so have not yet had the opportunity to fully explore this beautiful Mediterranean country. When the possibility of foreign travel increases again, Greece will certainly welcome more people, especially US citizens who did not want to travel long hours last year.
Fear of loss (FOMO) is also a major motivator among potential investors for Greek golden visas. This is largely because they are concerned that changes may be made to the program similar to recent changes to other European RCBI programs. The € 250,000 investment stands out as a very affordable option compared to other countries, and applicants want to secure their investment and residency permit as soon as possible.
For more detailed information on the requirements for obtaining Greece Residency by Investment, please contact one of our advisers in the UAE, Denmark, or Canada, we will accompany you and your family until you obtain Greece residency.
If you have any questions or comments about Greece Residency by Investment, you can share them with us in the comments section.