Investing in "Secret Bay", the Gate to the Heaven on Earth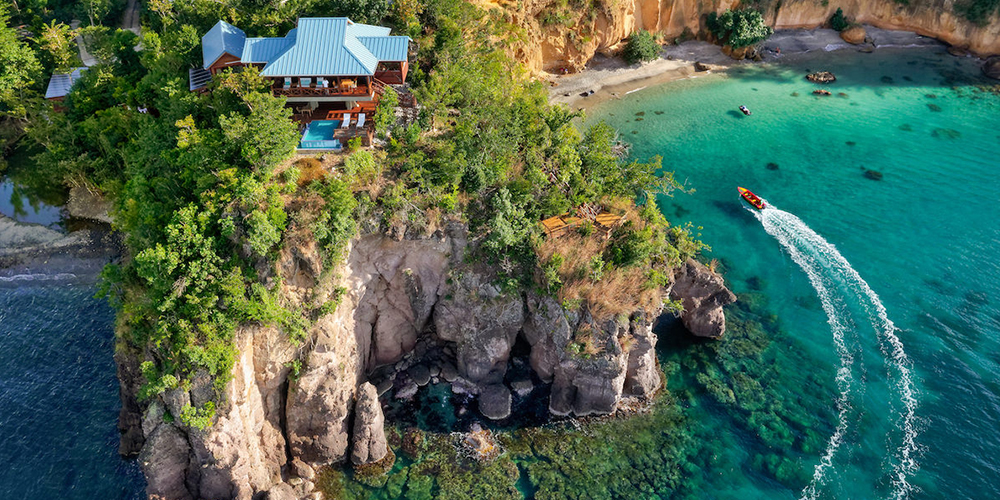 Dominica has become one of the most affordable and flexible second passport programs available. Citizenship by investment in Dominica is available through making an economic donation to the country under the government's investor visa program and through real estate investment. Secret Bay Residences is the first government-approved project to grant investors Dominica's Passport in return for investing in the property.
10 years ago Secret Bay opened its gates for the very first time and it has been hosting many guests ever since. The creator wanted to build a residence away from home amongst the wild forested cliffs of Dominica and to preserve the natural environment. This vision turned into the villas that comprise the living, breathing eco-luxury resort at Secret Bay. Travel + Leisure Magazine described Secret Bay as "A world-class resort to match its stunning natural assets."
Secret Bay launched the first and only Caribbean real estate offering of its kind, a limited collection of architectural treehouse-style villas positioned on a breathtaking clifftop overlooking the Caribbean Sea. The Residences present the rare chance to own a sustainable luxury vacation home complemented by the resort's incomparable six-star service and world-class amenities — all set on one of the Caribbean's most sparsely populated, environmentally conscious, and culturally rich islands.
AMENITIES & LIFESTYLE
3 secluded, swimmable beaches,
Open-air Restaurant,
Treehouse-style Spa,
Riverside Wellness Pavilion,
Beachfront Water sports Hut,
Saltwater infinity pool, beachfront bar, restaurant, and cabanas,
Cliff edge Sunset Deck,
State-of-the-art fitness center and kid's club,
Curated art gallery and micro-brewery,
On-property sea cave, nature trails and,
Natural wonders of the "Nature Island".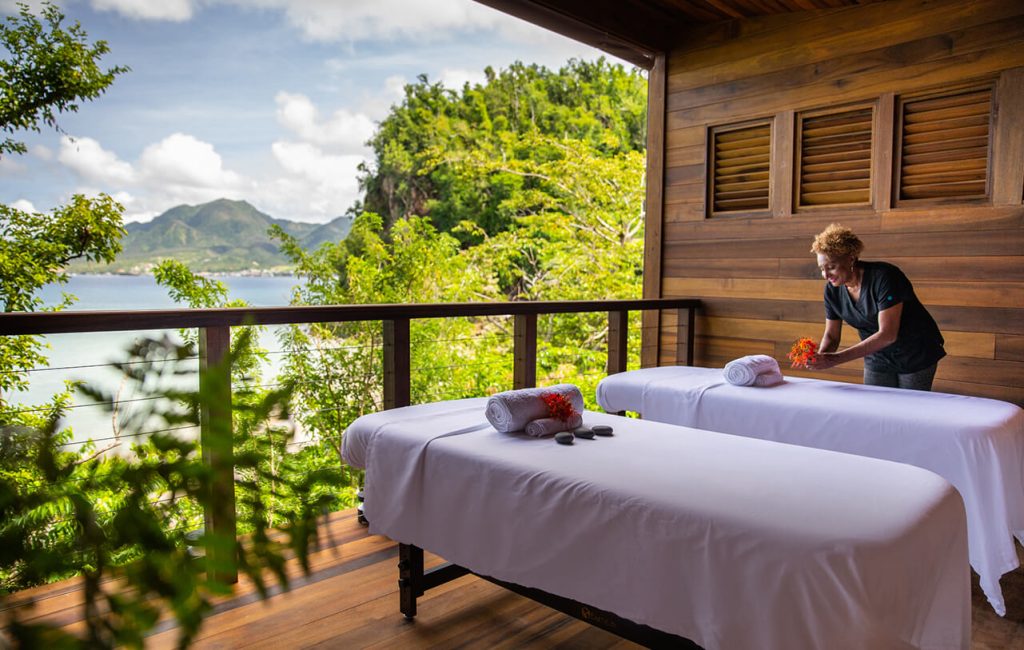 DEDICATED SERVICES
Personal concierge,
Private security,
Dedicated villa host,
On-call chefs,
Off-property excursion guides,
Management and upkeep of your property,
High-speed Wi-Fi Internet access,
Adventure equipment including kayaks, stand-up paddleboards, yoga mats, and snorkeling gear,
Daily housekeeping,
Laundry service,
Pre-arrival villa stocking.
CITIZENSHIP BY INVESTMENT OPPORTUNITY
Investing in the six-star, world-renowned Secret Bay residences leads to the Caribbean's most celebrated Citizenship by Investment opportunity that is Dominica citizenship and a second passport. Secret Bay is also the only government-approved real estate project in Dominica to offer completed villas with a track record of rental income and performance. Prime Minister Dominica, Roosevelt Skerrit described it as "a project that cannot be compared to any other in the Caribbean." Secret Bay is proud to host a leading real estate project in Dominica, which has been named the "World's Best Country for Second Citizenship" by The Financial Times for five consecutive years.
Benefits of Getting Dominica citizenship by investment:
Visa-free or visa-on-arrival travel to over 140 countries and territories,
Low minimum investment outlay,
No mandatory travel or residency to receive or retain citizenship,
High quality of life for health, environment, political climate, and tax regime,
90 days path to citizenship with industry-leading processing and due diligence,
Lifetime citizenship for families and ground-breaking extended family policy.
For more detailed information on the requirements for obtaining Dominica Citizenship by Investment, please contact one of our advisers in the UAE, Denmark, or Canada, we will accompany you and your family until you obtain Dominica Passport.
If you have any questions or comments about Dominica Citizenship by Investment, you can share them with us in the comments section.