Investment in Saint Lucia Real Estate Market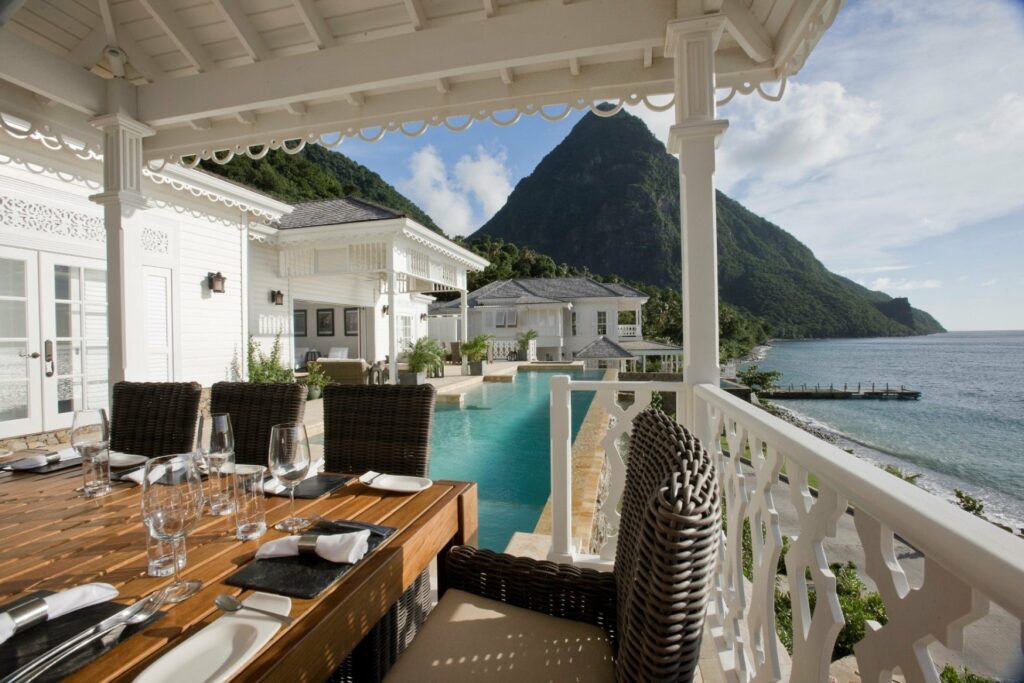 As one of the best Caribbean islands, St. Lucia has so much to offer and it is a fantastic place to live and invest in. This country has a reputation for its beauty, quality of life, tax incentives, and dynamic real estate market.
St. Lucia is seen as one of the world's most attractive property markets. The island is in many ways comparable to many of the developed countries, but St. Lucia's property prices are about 50% lower which is the main reason of attraction for foreign investment.
Since 2016, St Lucia has launched its very own Citizenship by Investment Program. There are two main options in order to obtain St. Lucia citizenship:
Non-Refundable Contribution to the National Economic Fund (NEF).
Real estate investment.
In exchange for an investment of at least 300,000 USD in real estate, you will be able to receive St. Lucia passport in a short period of time.
In this article we tend to give you more information about making an investment in real estate sector in St. Lucia.
Reasons to invest in St. Lucia
Being an important part of the Caribbean, St Lucia is an island which is famous for its beauty. Home to the fascinating Piton mountains, it is blessed with clean long sandy beaches, lush rainforests, refreshing waterfalls, and colorful coral reefs.
St Lucia is a marvelous island to purchase property due to being well connected to the other parts of the world – with direct flights to the US, UK, Canada, and Germany – and a low cost of living in comparison to most of the other Caribbean countries as well as being a flourishing real estate market.
A number of factors have made St. Lucia a perfect investment destination. Here are some of them:
Well-connected to the world,
Efficient infrastructure,
Tax incentives,
Active and dynamic labor force,
Top tourism destination,
Stable political and economic climate,
Receiving passport in only 6 to 8 months,
Rich natural resources.
Different types of properties are available for sale in St Lucia. You can find family homes, luxury or historical villas and modern apartments for a wide range of prices. Some of the best places to buy property in St Lucia are located in the northwest part of the island.
Property prices in St. Lucia
Property prices in St. Lucia have been stable, according to some property analysts. Others claim that house prices increased modestly. Lacking the house price statistics, these claims are hard to verify.
Depending on the type of property and its location, real estate prices may vary. Starting from 200,000 USD you can purchase a beautiful local home. The bungalows' prices are about 300,000 USD, while beachfront villas' prices start from around 1,000,000 USD.
Additionally, properties such as older apartments, historic homes, and cottages for a more reasonable prices can be found.
Pre-approved government property prices start at 300,000 USD and are mostly high-end branded hotels and resorts, or boutique property.
As mentioned above, prices of the real estate may vary depending on the location, interior design, facilities and equipment as well as the outdoor space and the landscape. But in general, the average property prices in Saint Lucia are:
Houses between 100 and 350 sq.m. can be purchased from $150,000 to $900,000 on average. The price of larger houses with internal area of 500 to 700 square meters is estimated from 900,000 to 1,400,000 dollars. The price per square meter of a modern apartment is between $3,000 and $5,000.
A notable feature when it comes to buying a property in this country is the attractive tax incentives. The property tax rate for residential property is 0/25%.
St. Lucia is attracting foreign investment from major economies such as Canada and the United States to further develop the country. Therefore, this beautiful island with admirable biodiversity is predicted to have a bright future.
For more information, please contact one of our advisors in UAE, Denmark or Canada, and we will do our utmost to guide you through your investment process of obtaining St. Lucia Citizenship.
If you have any questions about St. Lucia Citizenship Process or buying a property in this country, please feel free to relay your comment below.