Investment in Turkey Real Estate, Gain the Profit and Passport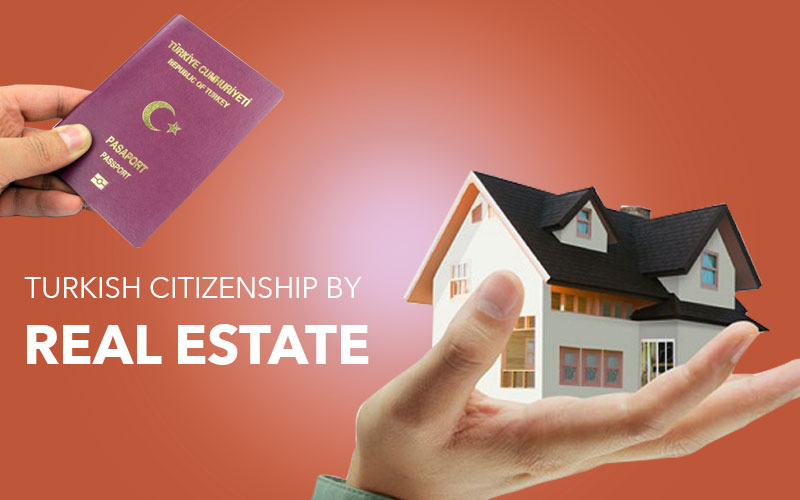 Being the owner of a second home overseas is no longer a luxury but a wise option to take advantage of a growing market and a safe and tranquil living environment. In last decade, many investors have decided to buy their second home in wonderful Turkey.
It is home to almost 82 million people; therefore, the property market is consistently an in-demand trade. It always offers special opportunities to real estate developers and investors by joining a large construction sector with growing commercial area.
Why buying a property in Turkey?
According to statistics, in October 2019, a total number of 4,272 housing units were sold to foreign investors. Istanbul took the largest share of the pie with 2,043 houses, followed by the Mediterranean resort city of Antalya with 912 and Ankara with 192. Well, what is the reason behind this popularity?
The reasons for purchasing a property in Turkey
Let's take a look at the investors' reasons to invest in Turkey Property:
Minimal Property Costs: The cost of purchasing property in Turkey is cheaper comparing many European countries. For example, a home in London may cost you eight times the price of a property in Turkey. Even if you choose your property far away from the biggest city in Turkey, the costs may be significantly less.
Diverse Options in Property Market: Whether you are looking for beachfront tourist site to urban living, whether remote retreat villa, a resale house, or off-plan and new construction, you will find what you are searching for.
Easy Purchasing Procedure: The Turkish government has modernized and organized the process of choosing your home and registering your purchase. From the beginning to signing for the title deeds, the process may be completedwithin one week.
Low Cost of Living: Undeniably, the average cost o

fliving in turkey

 is half that of the USA and Britain. This fact clarifies why many foreign property buyers who wants to live in another country, choose to live in Turkey throughout the whole year. Taking into account the quality of life in this Asian-European country, Turkey can be a surprisingly cheap country to live in.
Accessible Country: Turkey's unique geographic location is the main factor of its economic growth. Lying partly in Asia and partly in Europe, has made it accessible to business men and investors through air, sea or land. Turkey owns a great transportation network in the region that makes it easy getting to or out.
Turkey's CIP
The future is looking pretty bright in Turkey. The last ten years there have seen several upgrades in the infrastructure of roads, shopping malls and airports.
By investment in Turkey's property, you can make the most of your money, besides acquiring Turkish passport. It will give you the opportunity to travel visa free to more than 110 countries including Hong Kong, Singapore and South Korea.
There are 4 different ways to acquire a Turkish passport and citizenship but the real estate option is always the most popular among investors.  It consists of investment in any kind of Real Estate for a minimum of $250,000 USD.
For more information, please contact one of our advisors in UAE, Denmark or Canada, and we will do our outmost to guide you through your Turkey Citizenship by Investment process.
Do not hesitate to relay your comments below, if you have any experiences or any questions relating to Turkey's CIP.