Is Turkey safe to invest in?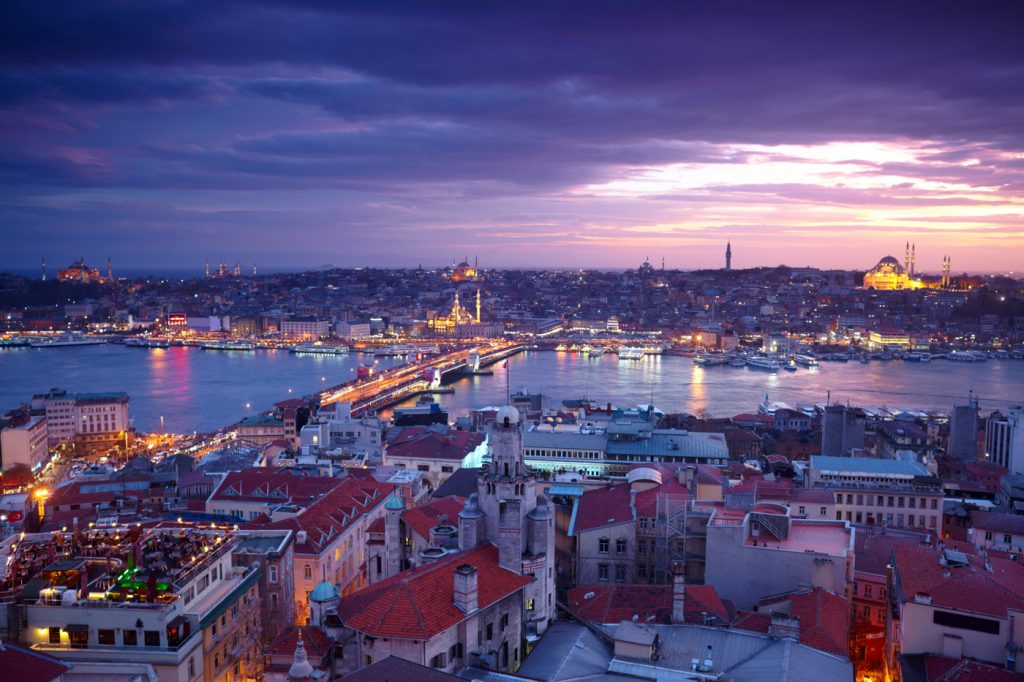 While many nations, provide legal residents the chance to apply for citizenship after meeting certain criteria, only a few countries permit foreigners to acquire citizenship immediately. They require payment in the form of a direct investment, usually in property or a local business.
Investment is the matter of advantage and benefits. An investor may invest in a company or product to enjoy the ease and profit it brings. Among several investment options to acquire a second passport, especially for Middle East investors, Turkey is an attractive opportunity.
Why Turkey is a premium option to invest in?
There are several reasons why Turkey is a successful investment absorber in the region:
Turkey has a booming economy; in 2018, its GDP reached USD 784 billion.
It has a stable economic growth with an average annual GDP growth rate of 5.5 percent.
The economy has a bright future as it is expected to become one of the fastest growing economies among the OECD members during 2019-2024.
Turkey is the 13thlargest economy in the world in 2018.
It consists of 82-million population including young, dynamic, well-educated and multi-cultural people.
It has a business-friendly environment, and it will take an average of 6.5 days to set up a company (World Bank Doing Business Report 2018).
It has strong industrial and service
There are around 65,500 companies with international capital in 2018 (Ministry of Trade).
Turkey is an owner of a new and highly-developed technological infrastructure in transportation, telecommunications and energy.
It has well-developed and low-cost sea transport facilities.
The railway transport has access to Central and Eastern Europe.
There are well-established transportation routes with the possibility of direct delivery to most of the EU countries.
6 million international tourist arrivals have been recorded in 2018.
It has easy access to 1.7 billion customers in Europe, Eurasia, the Middle East and North Africa
Turkey is a very favorable destination for investment mostly for the investors who are willing to invest in software development, biotechnology, Nano technology and electronics.
The real estate sector accounted for approximately 8.4 percent of GDP in the last decade. The key factors why this sector is lively consist of the rapid population growth and the city renovation projects. Beside the domestic buyers, the foreign investors are attracted by Turkey's real estate market, because it is a fast option to acquire citizenship.
Investment Options to obtain Turkey Passport
There are 4 different ways to acquire a Turkish passport and citizenship.
   Option1: Investment in any kind of Real Estate for a minimum of $250,000 USD,
   Option2: Deposit cash in a Turkish Bank for a minimum amount of $500,000 USD,
   Option3: Investment in Shares in Turkish Government Bonds or Venture Capital/Funds for a minimum amount of $500,000 USD,
   Option4: Establish a business and employ minimum 50 people.
 The attractive point is that the foreign investors do not need a residency permit to be able to purchase any real estate. Foreign investors that invest a minimum amount of 250.000 USD have the right to apply for Turkish Citizenship.
 Turkey is a fast and easy track to obtain a Second Passport!
For more information, please contact one of our advisors in UAE, Denmark or Canada, and we will do our outmost to guide you through your Turkey Citizenship by Investment process.
Do not hesitate to relay your comments below, if you have any experiences or any questions relating to Turkey's CIP.