Issuance of Certificate of Dominica Naturalization for our Client in August 2020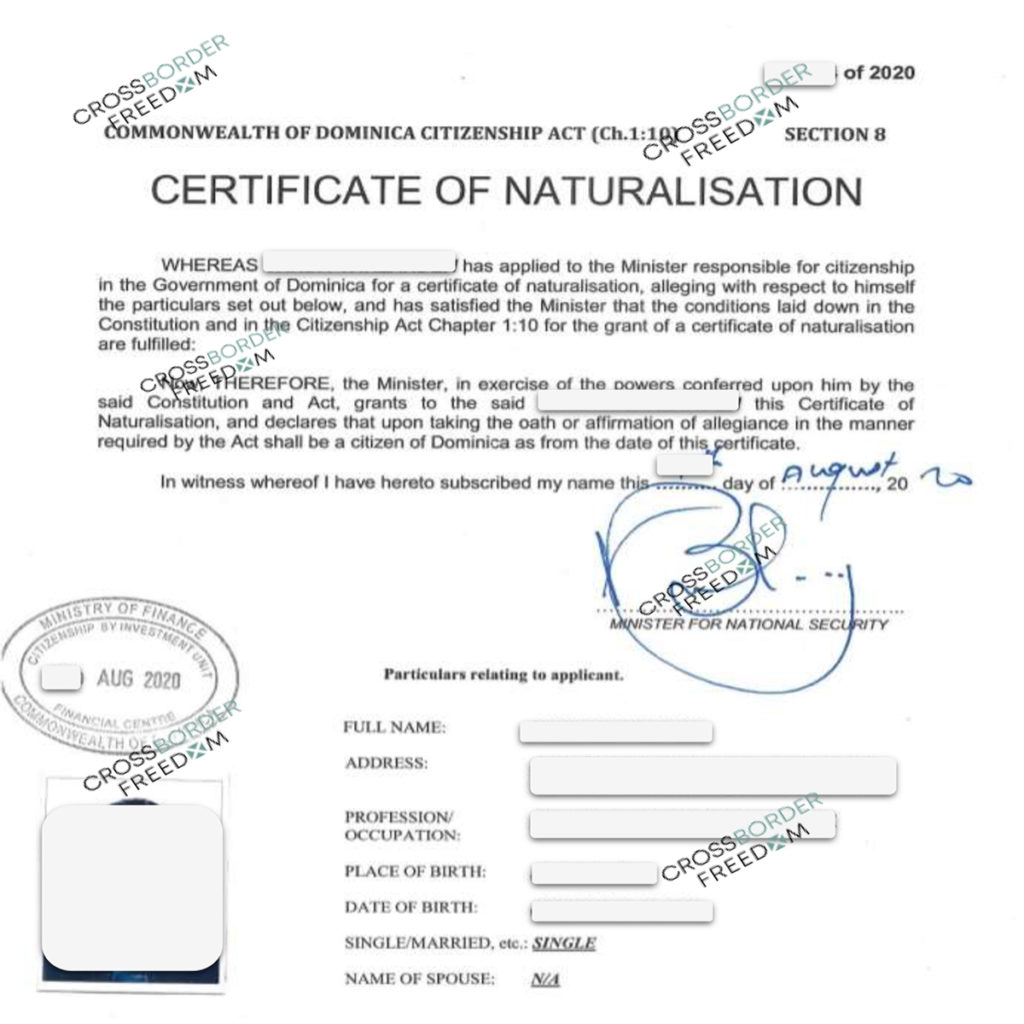 The case was submitted in May 2020 under Dominica Citizenship Program through donation of $100,000 to the EDF, the certificate of acceptance was received in July 1st, and the Certificate of Naturalization was issued in the first week of August 2020.
Investment Options for Dominica Citizenship and Dominica Passport
Option 1 – Non-Refundable Economic Diversification Fund (EDF):
100,000 USD – Main applicant,
50,000 USD – Spouse of the main applicant,
175,000 USD – A family of 4 (except siblings),
50,000 USD – Each sibling (aged 18-25),
25,000 USD –Any additional dependent, and also each sibling under 18.
Option 2 – Real Estate Investment:
Purchasing an authorized real estate to the minimum value of USD 220,000 and keeping it for 4 years.
Option 3 – Entrepreneur Visa Program (New 2-year Path to Dominica Citizenship):
Invest a minimum of 50,000 USD in an existing government-approved company through the Investment Fund.
Invest a minimum of 100,000 USD in a new startup business locally registered in the Commonwealth of Dominica employing at least 3 full-time employees.
Invest in a government-approved public sector or private sector venture as an equity investor. (The minimum investment, required will be announced soon).
Please contact one of our advisors in UAE, Denmark or Canada, and we will do our outmost to guide you through your Dominica Citizenship by Investment process.