Issuance of St. Kitts & Nevis Acceptance Letter for Our Client Under CBI Program in July 2021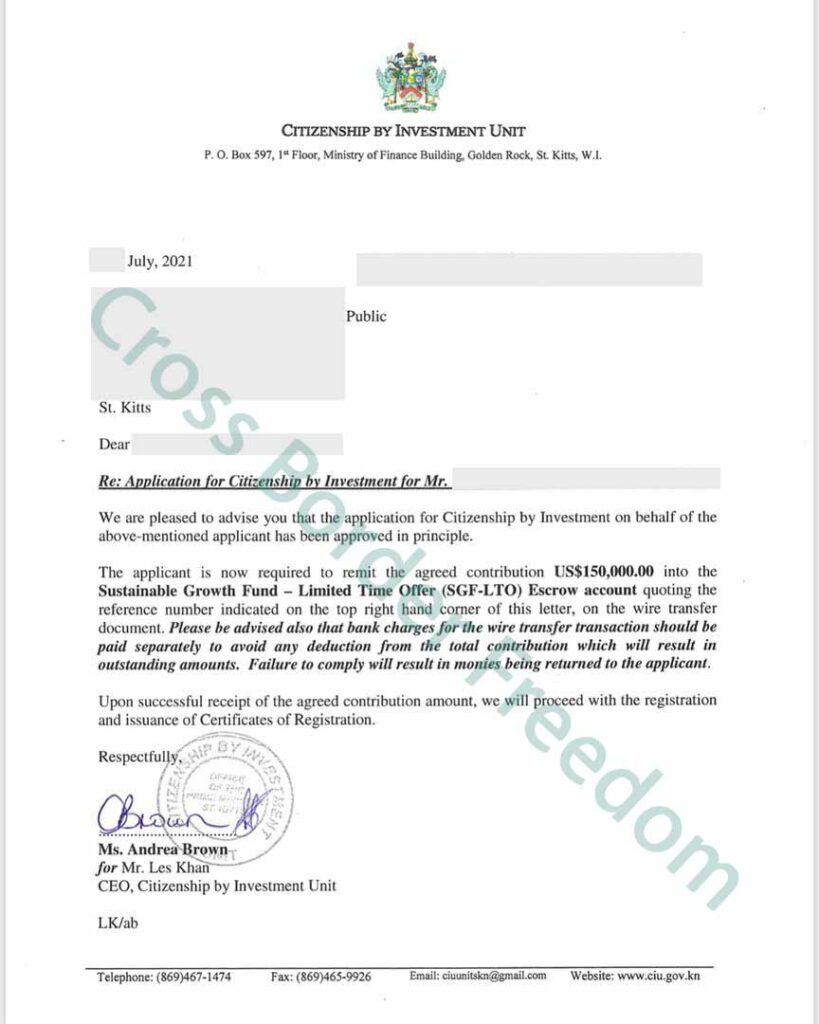 Company client applying through non-refundable donation under St. Kitts and Nevis investment program has received his acceptance letter in July 2021.
St. Kitts and Nevis is a country located to the west of Antigua and Barbuda and to the east of the U.S. Virgin Islands. The country is composed of two Islands with beautiful mountains and unique natural scenery. Since its launch in 1984, Saint Kitts and Nevis CBI program has been able to attract a great number of investors. They can receive citizenship for themselves and their family members within 6 to 8 months in any of the two ways: Non-Refundable contribution to the Sustainable Growth Funds (SGF) starting from 150,000 USD or Real Estate Investment starting from 200,000 USD.
Upon receiving Saint Kitts and Nevis citizenship through investment programs you will enjoy the following benefits:
The possibility to include main applicant's spouse, the children under 30, parents above 55, and NOW even single siblings under 30 in the application,
No obligation to prove your business, source of Income, education, English language ability and no interviews,
Minimal taxation, no tax on wealth, gifts, inheritance, foreign incomes or capital gains,
Visa-free travel to over 135 countries,
No need to reside in St. Kitts and Nevis,
Dual citizenship is allowed,
Confidential banking system,
No conscription.
For more information, please contact one of our advisors in UAE, Denmark or Canada, and we will do our utmost to guide you through your Saint Kitts and Nevis Citizenship by Investment process.
Do not hesitate to relay your comments below, if you have any questions or experiences relating to the process of Saint Kitts and Nevis Citizenship by Investment.