Italian Golden Visa with an Investment of € 250,000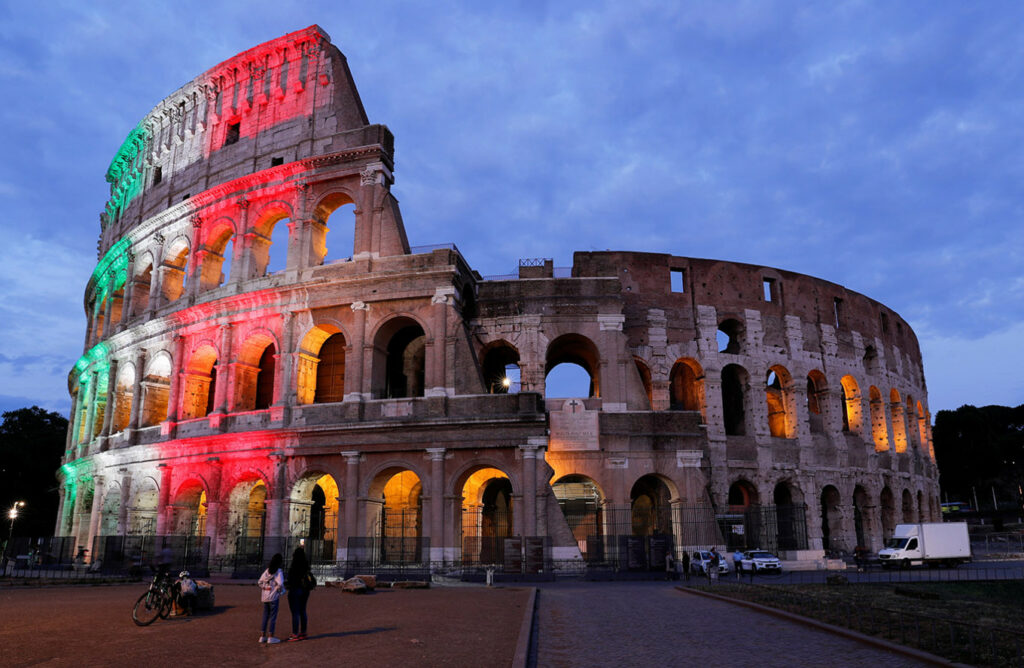 Tourists recognize Italy as a world-wide museum, while in terms of investment, this beautiful European country's potential remains unknown. You may be interested to know that the Italian Investor Visa has been accepting applications since 2018, but many investors have never heard of it.
One of the reasons why the Italian Golden Visa is less well-known is its relatively more stringent conditions than other programs, including the Greece and Portugal Golden Visa. On the other hand, compared to its counterparts, only two years have passed since the start of this program, and there is still room for further improvements.
Investment options to achieve Italy Golden Visa
In 2018, at the beginning of the program, the Italian government offered the following investment options to non-European investors:
investment of €500,000 in an Italian "innovative startup",
investment of €1,000,000 in an Italian limited company,
Donation of €1,000,000 in a philanthropic initiative,
investment of €2,000,000 in Italian government bonds.
One of the basic requirements of this program was the obligatory minimum stay in Italy. Actually, by law, for all types of residence in Italy, the applicant must be physically present in the country for at least 50% of the duration of his / her residence permit, while the investor visa was no exception.
Although applicants had several investment options, this type of visa was not welcomed by non-EU investors in the first year of its activity. One of the reasons was its relatively high amounts of investment compared to other European Golden Visa programs. On the other hand, the most challenging problem of this program was compulsory residence in Italy. The investor was required to reside in Italy for half of his residence permit's validity. In the case of the golden visa, one year of compulsory residence was considered by the government.
In light of the above, the government made changes to the Italian investor visa this year to address existing problems and encourage investors.
2020 Changes of Italy Investor Visa
Upon spread of COVID19 in Italy, the government made positive changes in IIV aiming to attract foreign investment and improve rate of job creation in Italy.
For this purpose, the first two investment routes were offered with half the initial amount as follows:
Investment of € 250,000 in an Italian startup,
Investment of € 500,000 in an Italian company.
However, even with these changes, Greece and Portugal's golden visas were still more attractive to foreign investors. As a result, several other significant amendments have taken place in Italy's Golden Visa program, which could certainly make the investor visa an attractive and practical scheme in the European Union.
The first and most improving action of the government is the cancellation of compulsory residence in Italy. Investors can now obtain an investor visa for themselves and their family members, including their spouse, children, and dependent parents, without a mandatory stay in Italy.
The second change is related to the applicant. In addition to the individuals, legal entities through the CEOs and company representatives can also invest in Italy, and this option reduces the investment risk.
To make your final investment decision, be aware that this program has specific challenges as well.
What are the challenges of obtaining Italian residency through investment?
This investment program's requirements continue to challenge some applicants, but positive steps have been taken to facilitate the issuance of investor visas since the start of the program.
The challenges of this program include the following:
The investment needs to be maintained during the validity of the visa.
The Italy Investor Visa is valid for two years. During this time, the applicant can use the visa to enter Italy and get a Residence Permit. The Residence Permit for an Investor Visa is also valid for 2 years, starting from the date of entry. Then, the applicant can apply to renew it for another three years.
The law requires that the applicant have a 'suitable' house considering the number of people accompanying the investor. It means that even if you do not live in Italy and you have a family of four, then presenting a small house is not justified.
There is no option for investing in real estate, which is one of the shortcomings of this program. Real Estate investment is known as the top choice of many investors because their ultimate goal of applying for a second residence is to buy a luxury property in a country with first-class tourism facilities to relax a little with their family and enjoy life.
In this article, we aimed to inform you about the options for obtaining Italy residence Permit. Although the Italian Investor Visa is not easily achieved, this type of visa challenge is surmountable. If your purpose of applying for an Italian investor visa is to obtain European residency, there are more comfortable options!
If you want to get more information about obtaining Italy Golden Visa, please contact one of our advisers in UAE, Denmark or Canada, and we will do our utmost to guide you through your Golden Visa process.
Please feel free to relay your comment below, if you have any questions about Italy Residency.