Manitoba Provincial Nominee Program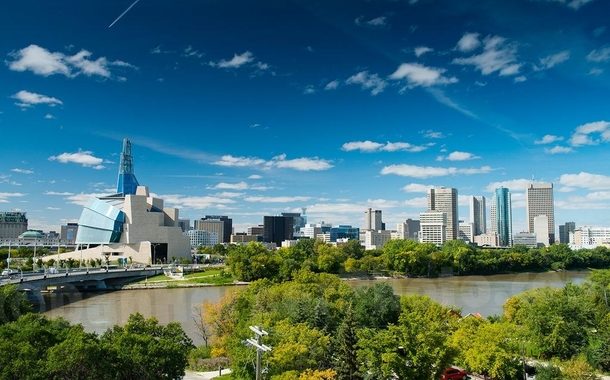 Everybody knows about Canada's clean and beautiful landscape, the overall amazing quality of life and the vast chances of improvement. Its talented and skilled workforce, secure banking system, low tax rates and superior transportation infrastructure have made Canada a top destination for investment.
This vast country offers miscellaneous immigration options. You can choose from Canada provincial nominee programs according to your current situation. If you wish to obtain a permanent residence in Canada, or you wish to run your own business in Canada, Manitoba is offering a great opportunity.
How to immigrate to Manitoba?
Manitoba is located at the heart of Canada. It is bordered by the provinces of Ontario to the east and Saskatchewan to the west and has over 100,000 lakes, and numerous rivers and streams.
Manitoba has rich natural resources. Agriculture is one of Manitoba's most important industries and sources of income. Manufacturing is also a major sector of the Manitoba's economy. The principal industries of this province are food, machinery, metal fabricating, transportation equipment and clothing.
The Government of Manitoba offers three provincial streams to encourage foreign skilled workers, International Students and business owners to make Manitoba their permanent home.
Option 1- Skilled Worker Stream: It is based on the needs of Manitoba's employers and is consisting two streams:
Skilled Workers in Manitoba,
Skilled Workers Overseas.
Option 2 – International Education Stream: The International Education Stream is dedicated to Manitoba graduates and is aiming at providing faster pathways to nomination. There are three pathways:
Career Employment Pathway,
Graduate Internship Pathway,
International Student Entrepreneur Pilot.
Option 3 – Business Investor Stream: This category is suitable for qualified international business investors and entrepreneurs who have the intention and ability to start or purchase businesses in Manitoba. There are two pathways:
The Entrepreneur Pathway suitable for investors willing to open a business in Manitoba; and
The Farm Investor Pathway for applicants planning to establish and operate a farm in rural Manitoba.
What are the requirements to apply under Manitoba Business Investor Stream?
Qualified international business investors and entrepreneurs who intend to start or purchase businesses in Manitoba can choose one of the below options: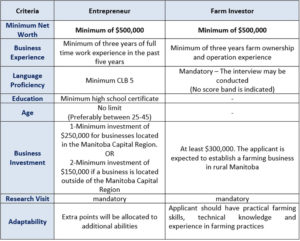 Manitoba has Canada's most diverse urban economies, the reason why it is a developed and dynamic province. The stable economic growth and low unemployment rate have attracted the international educated and talented individuals.
If you have decided to live in a society with high-standard of living and enjoy doing business in a dynamic market, please contact one of our advisers in UAE, Denmark or Canada, and we will do our utmost to guide you through your Canadian immigration by investment process.
Please feel free to relay your comments below if you have any questions about Canadian residency or provincial nominee programs.