Montenegro Citizenship by Investment Program Is Extended For another Year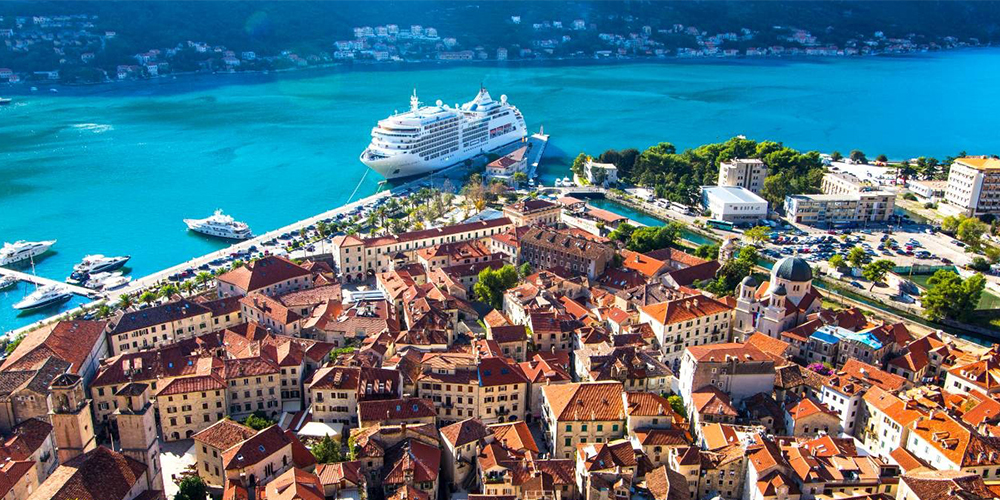 Montenegro has extended its Citizenship by Investment Program till the end of 2022. Originally, Montenegro Citizenship by Investment Program was designed to accept only the latest applications by the end of 2021 and the scheme was scheduled to expire on December 31, 2021, but at the very last minute, the government decided to extend it for another year. However, the program has been modified for 2022 with some strict rules.
The decision was based on the rising demands, mainly in the second half of 2021, especially due to the fact that Montenegro is one of the candidates to join the EU in 2025. In addition, the Montenegrin Minister of Economic Development said, "This program contributes to the development of the country and can turn it into a regional leader in innovation and development, and lead to economic recovery after the coronavirus epidemic." We will discuss the amendments in this article.
Increase of Non-Refundable Donation
Applicants applying for citizenship under the revised application must now pay a non-refundable grant to Montenegro's Government Fund of € 200,000 instead of € 100,000.
The € 200,000 government grant is used as follows:
€ 100,000 for the development of less developed cities
€ 100,000 for the Innovation Fund
Investment In Government-Approved Projects
Applicants are also required to invest in designated approved projects with an investment of € 250,000 (in projects in the northern part of Montenegro) or € 450,000 (in projects in the coastal part of Montenegro or in the capital Podgorica).
In addition to the costs of Due Diligence and the costs of registering the application, the minimum amount for investing in citizenship starts from € 450,000. Investors are also required to provide at least half of the investment amount to the government as a bank guarantee within 30 days of applying for citizenship.
In addition to the above changes, the government has also announced that it will not approve any new real estate projects for the program, which is good news for the existing projects that have not yet sold all their units. The value of current government-approved projects is estimated at 450 million euros and is expected to create at least 2,200 new jobs for the country.
Montenegro Citizenship by Investment Program Requirements
Investment
  Before
From Jan. 1 – Dec 31, 2022
Non-refundable contribution 
€ 100,000
 € 200,000
Real Estate Investment
€ 250,000+
€ 250,000+
Government Expenses
€ 15,000+ (depending on the number of applicants) for Application Fee
€ 15,000+ (depending on the number of applicants)
 €7,000+ (depending on the number of applicants)

For Due Diligence Fee

 €7,000+ (depending on the number of applicants)
Total
 € 372,000+
€ 472,000+
Is Montenegro CBI the Right Choice for You?
The process is fast and if qualified you will receive your citizenship within 6 months. Upon receiving Montenegro citizenship you are able to travel visa-free to over 121 countries including the EU and Schengen Zone, Russia, and Singapore. Montenegro is planning to join the EU by 2025 and its passport value is likely to substantially increase once it is granted EU membership. Until then you will have the chance to enjoy the Mediterranean climate with beautiful scenery with your family.
However, other European countries such as Portugal, Spain, Greece, and Bulgaria are far more famous for their Golden Visa schemes, which offer great opportunities for internationals and may lead to earning citizenship after a certain amount of time. In particular, Portugal's various residency programs have proved to be very efficient, reliable, and more reasonable compared to Montenegro CBI. Greece residency by investment opportunity is also more cost-effective and quick plus the fact that the country is already an EU member. If you may expand your choices to Caribbean countries, you can find excellent citizenship by investment programs in countries such as Dominica, Grenada, and St. Kitts and Nevis which offer extremely appealing investments in return for a second passport for your entire family and plenty of other benefits.
 For more detailed information on the requirements for obtaining Montenegro Citizenship by Investment, please contact one of our advisers in the UAE, Denmark, or Canada, we will accompany you and your family until you obtain Montenegro Citizenship.
If you have any questions or comments about Montenegro Citizenship by Investment, you can share them with us in the comments section.