New Changes in Bulgaria Citizenship by Investment for 2022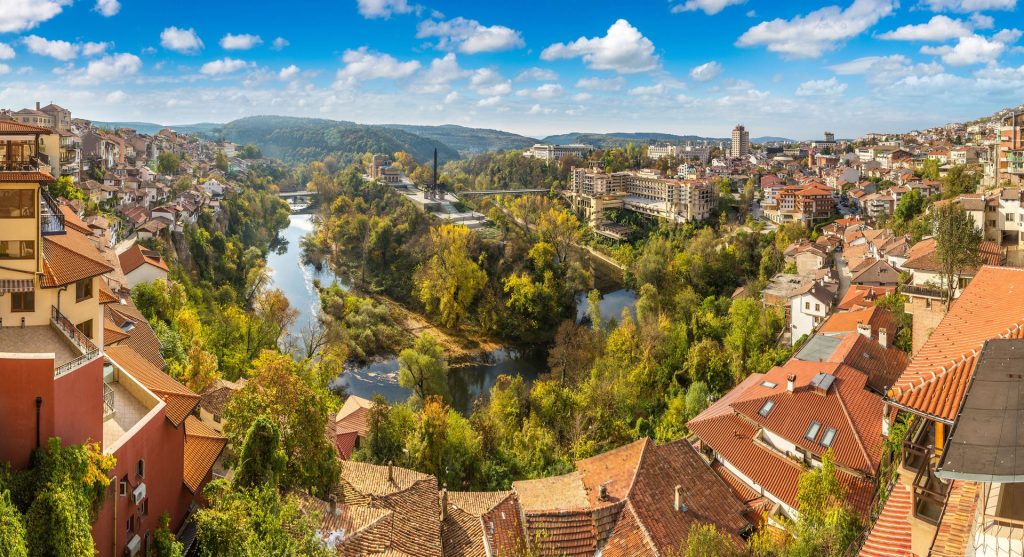 Citizenship by Investment in the EU is becoming more and more difficult to achieve. After the Cypriot program was canceled in November 2021, it is now only Bulgaria and to some extent Malta to have Golden Passport programs. Most international immigration agents have already changed their vocabulary from "citizenship by investment" to "residence by investment". The term "Golden Passport" was replaced by "Golden Visa" over time. At the moment, true citizenship by investment is available in Bulgaria only.
Bulgarian Citizenship by Investment High Demand
Now that every country can only offer investment RESIDENCE, the real GOLDEN PASSPORT becomes more expensive. In addition, the economic concerns worldwide are forcing the wealthy to invest in something durable and EU citizenship is the answer to that need, with all the rights it brings to the owners.
A considerable number of wealthy businesspeople from the Middle East, Russia, China, Korea, USA, Australia, UK, etc. are now trying to obtain Bulgarian citizenship and logically it causes the prices to sky high.
The Last Hopes for European Citizenship
The EU Commission has always been pressuring Bulgaria and Malta to terminate their CBI programs. The two countries have so far successfully defended their laws, but they were forced to imply additional measures to make sure all applicants are checked more carefully. This has led to serious administrative load and admission procedures. The formalities carried out to allow a candidate to become eligible to get EU citizenship by investment, have increased drastically.
On 26 February 2021, the Bulgarian Parliament approved а Bill amending the Bulgarian Citizenship Act and the country's Citizenship by Investment Scheme thus introducing new investment options. The Government and legislators had been discussing these changes since January 2019.
Main changes in 2021
New investment options are added
Government/sovereign bonds are no longer eligible
The investment size required stays at the reasonable level of €0.5m (doubled to €1m for the fast track)
Investment thresholds for one of the options (directly held equities) are increased
Standard Track and Fast Track remain available
Additional assurances to applicants are introduced
Improvements are made for spouses of the investor
Processing timelines are expected to be expedited
Bulgaria now offers a very complicated mixture of investment categories that are most attractive for sophisticated investors. In general, investments in financial markets will probably bring higher returns and keep value better than real estate over time.  Undeniably, real estate remains essentially more accessible for some investors.
More importantly, Bulgaria will continue to remain in the investment camp among RBI/CBI countries – in comparison with the complete change to the donation camp done by Malta or partially done by Cyprus or Ireland.
What Will Happen In 2022?
Bulgarian citizenship by investment will definitely become even more challenging to get in 2022. In order for the government to be able to assure that all applicants are 100% legally compliant, only the perfectly checked applications from validated candidates will be accepted. The overall price for obtaining Bulgarian citizenship by investment will continue to increase. It seems that the cost to obtain a Bulgarian golden passport will eventually reach the prices that investors used to pay for Cyprus citizenship before. The price of the Bulgarian program will probably never reach the prices of the Malta program. So far, the only advantage of the Maltese passport over the Bulgarian passport is its visa-free access to the USA, although it is now highly expected that the USA will soon introduce visa-free entry to Bulgarian passport holders.
In conclusion, EU citizenship is about to become impossible. Bulgaria and Malta remain the only two EU member states to offer this unique opportunity to non-EU citizens. In conclusion, EU citizenship is about to become impossible. Bulgaria and Malta remain the only two EU member states to offer this unique opportunity to non-EU citizens.
For more detailed information on the requirements for obtaining Bulgaria Citizenship by Investment, please contact one of our advisers in the UAE, Denmark, or Canada, we will accompany you and your family until you obtain a Bulgarian Passport.
If you have any questions or comments about Bulgaria Citizenship by Investment, you can share them with us in the comments section.